Everyone wants to have a beautiful home, but most struggle with switching between aesthetics. Sure, having an interesting theme may work for a daily basis. However, when there are special occasions or seasonal changes, you may desire a little versatility. Be it making the living space more airy during sunny summers, to focusing on bringing out cozy hues during the winters- your home can switch between looks. 
If you're thinking you'll have to make extreme changes to have an all-new home aesthetic, think again. Decorating your Auckland home is much more affordable if you know how to go about it. This blog covers how you can breathe new life into your home space as you wish, minus the exuberant bills.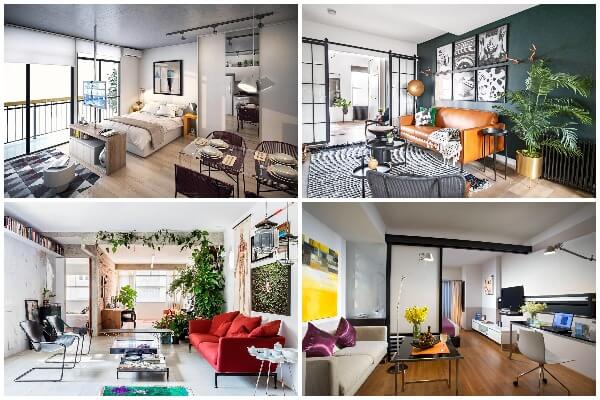 Add beautiful curtains: One of the simplest and most efficient ways to jazz up your home for an occasion is to add a set of beautiful sheer curtains. If you live in places where the weather is colder,

layering heavier curtains

with lacy ones at the front will create a beautiful dimension. These little details may seem insignificant, but make a substantial impact to improve the overall presentation of your living space. 
Change up your lights:

If you've invited family and friends over to dinner at your residence and want to make sure your home aesthetic matches your New Zealander culture, start with the lights. This can be made simpler by taking the help of an

electrician Auckland

professional; you can add multiple lights that suit various themes. With the switch of a button, you can bring out the home-theater mode. Or for bright and wholesome game nights, turn on the bright whites. A chandelier is the only light you need on a wine-and-dine night.
Create a centerpiece:

Every home needs a focal point. If you want to change the appearance of your home, it is best to add a stunning centerpiece. Not only do centerpieces attract all the attention, but they also create the appearance of increased space in the room. This can range from having a beautiful earthen pot or ceramic art displayed while it's summer, or switching to more modern pieces in the winters.
Work with moving furniture around:

One thing you can count on to change the entire look of your home is by moving around the furniture. While a large living room has all the furniture at the center, rearranging these to focal points can create a different look during family gatherings. On the contrary,

if you have limited space

, choosing furniture that can be efficiently moved or compressed in ways that gives your home more space is a great trick. Few of these include foldable dining tables, sofa-cum-beds, and others.
Change the upholstery:

Another method that you can create a new theme in your home decor is to change your upholstery. For a beach vibe, try using natural fibers and clean whites. Adding aquatic blue and lush greens for extra effect will bring a tropical vibe to the house.
Wrapping Up:
Beautifying your home affordably is possible without having to spend a huge amounts. By changing the little details in your home, you can create different aesthetics that match the occasion. Apart from the tips mentioned above, you can add artwork and indoor plants for more effect.