Home Decor Ideas To Make  A Small Room Feel Bigger
A small room is a reality of modern urban living. With the right decor and arrangements, a small room can be illusioned to look bigger. This will help you in stopping you from feeling cramped and will also make your guests think that your room is much bigger than it is. A win-win for all! The big towers of San Jose, California, are as luxurious as they can get. But at times you might come across a room in your apartment that might not be of ideal size. 
The most important thing to make a small room look bigger is to trick the eyes with the scale, light, and movement of the space. In this article, we will take a look at house renovation ideas that will help in tricking the eyes with the use of these three concepts.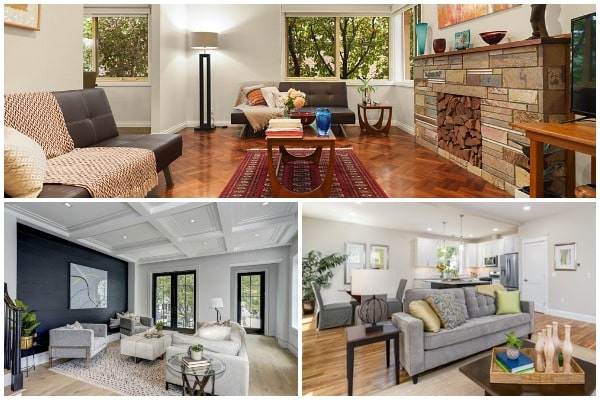 Use Creative Lighting
Light can create effects that can make any small room appear larger. Natural light is the best for this effect. However, lighting fixtures can also make a big difference if natural light is not an option. 
A large window will bring in natural light and open the space to the outdoors. Sheer window curtains can be used to keep the room elegant and bright.
Also Read: LED Strip Lighting – Choosing The Right Product For The Job
Flooring Options Can Help
The right type of flooring can create an illusion of a bigger space. Using Dark flooring can make your space look more open and inviting. Dark rich colors can expand the room's appearance, especially when paired with a cooler wall shade. You can also take professional help with flooring installation in San Jose, and choose the correct flooring option.
Parallel and diagonal floor designs can help in the trickery too. Parallel boards that run parallel to the longest wall make the room look more spacious. Installing tiles and boards diagonally is another renovation idea that will deceive the eyes. A carpet with vertical stripes can also be used to elongate the space. A very creative idea of making a room look bigger is using mirror floor tiles.
Rearrange Furniture
Rearrange the layout of the furniture so that it avoids obstructing any light coming in through the windows. Furniture can also be rearranged to create a focal point that instantly attracts attention when you enter the room. 
In the bedroom, the bed is the focal point while in a dining room it is the dining table. Make the focus furniture more attractive with decor while keeping the rest of the room's decor minimalistic.  Avoid placing tall and bulky furniture in small rooms as they take up precious space.
Add Mirrors
Mirrors are a great way by which compact rooms can create a sense of openness. They reflect light and the view which tricks the eyes into believing that the room is bigger than it is. Using mirrors on the wall or placing them on tabletops will give you openness with style. 
Lighter Hues For The Walls
Soft tones of colors can make the room look more open and airy. They also maximize the effect of natural light. Painting the walls a shade like white simplifies the space and puts an emphasis on the architecture. A white wall in combination with a white ceiling can trick your eyes into thinking the ceiling is very high. Softer shades of blues, greens, and off-white will make your room look bigger and more inviting.
Conclusion
Small rooms can be made bigger with some editing. Keep the space clutter-free and utilize lights and these home renovation tips to embrace every nook and corner of the room for a bigger appearance. Limit yourself to single shades, minimal furniture, and less artwork to achieve your goal of a bigger room.