Buying a home is one of the biggest investments that you can make, and it requires thoughtfully navigating an intricate process. Fortunately, having the right resources and information available to you can help turn this complex experience into something far more positive. 
In this blog post, we'll explore the workflow background information needed to buy a house that suits your wishes as well as possible. From scoping out neighborhoods to understanding financing options — whatever they may be — read on for just some of our tips on how to ensure that your next big move is the right match without any buyer's remorse!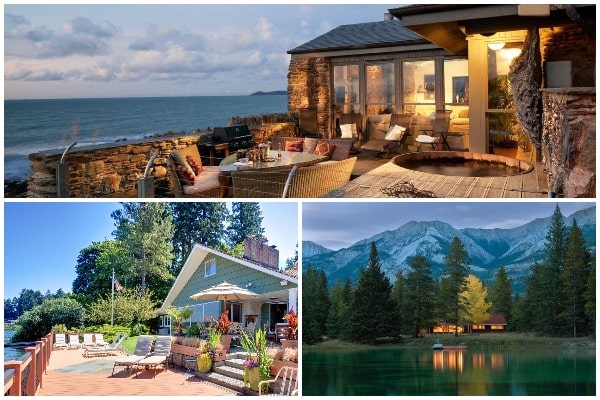 Research the Local Market
Are you in the market for a new home but feeling overwhelmed by all the neighborhoods and areas to choose from? The first step is to research the local market so that you can identify neighborhoods and areas that fit your preferences. Whether you are looking for tranquility or a bustling city vibe, there's an area out there that will meet your needs.
Once you have a clear idea of what you're looking for, consider checking out some of the exclusive properties for sale in those areas. These properties might just hold the key to finding your dream home. With a little bit of research and the right guidance, you'll be on your way to discovering the perfect neighborhood and property for you.
Consider Your Preferred Features and Amenities
Choosing a new home can be an exciting yet daunting task, especially when it comes to considering all of the different features and amenities that are available. Whether you're an avid cook, love to host parties, or simply enjoy relaxing in a serene environment, it's important to make a list of must-haves and nice-to-haves that reflect your individual lifestyle and preferences.
From an expansive kitchen to a spacious outdoor area, there are endless options to choose from, and considering what you really need versus what would simply be a nice bonus can help to narrow down your search and find the perfect home for you. 
So, grab a pen and paper and start taking note of your preferred features – your dream home might be closer than you think!
Get a Professional Home Inspection
Buying a home is a major investment, so you want to make sure you're getting a property that is worth every penny. A professional home inspection is an essential step in this process. It can help verify that the home is in good condition and free of any major issues.
After all, the last thing you want is to move into your dream home, only to discover costly repairs that you weren't aware of. A skilled inspector will go through the residence with a fine-tooth comb, looking for possible mechanical, structural, and safety concerns. Ultimately, a thorough home inspection can give you peace of mind and help you make an informed decision about your purchase.
Calculate Your Total Cost of Ownership And Affordability
When making important financial decisions such as purchasing a property or a vehicle, it's important to consider the total cost of ownership. While the initial price tag may seem affordable, do not overlook the maintenance costs or property tax increases that may come with it. Regular maintenance can be a significant expense, especially for older properties or vehicles.
Property tax rates may also fluctuate, causing unexpected expenses year to year. By factoring these costs into your budget, you can make a more informed decision and avoid being caught off guard by unexpected expenses down the line.
Be Smart About Financing Options
Financing a home can be a daunting task, but with the right knowledge and preparation, it can be a smoother process. It's important to know which mortgage options are best suited for your individual needs. Fixed-rate mortgages provide the security of a consistent interest rate throughout the life of the loan, while adjustable-rate mortgages may offer a lower initial rate with periodic adjustments.
FHA loans are often a popular option for first-time homebuyers with lower credit scores, and VA loans offer veteran-specific benefits. Understanding the various mortgages available can help you make informed decisions and ensure that you are able to find a financing option that fits your unique situation.
Consider Resale Value When Shopping for a Home
Buying a home is a big investment, and while you may be focused on getting the property that meets your current needs and preferences, it's essential to consider the resale value. You never know what the future holds, and you won't be living in your new home forever.
Resale value should always be at the back of your mind when making a purchase. Renovations and upgrades can make a property more attractive to buyers in the future, but you should focus on fundamental features that every homeowner desires. 
A great location, good schools, proximity to transportation facilities, and easy access to amenities such as parks and shopping centers are crucial components that will increase the value of a property in the long run. Make sure to do some research before making a decision as it's always wise to plan ahead.
Also Read: HOW TO INCREASE YOUR HOME'S RESALE VALUE IN 2024I
Final Words
Shopping for a home can be a daunting task but it doesn't have to be. By following this guide, you've learned the best practices for identifying the right match when looking to buy a house that fits your preferences.
We discussed the importance of researching local markets and neighborhoods, considering preferred features and amenities while making a checklist of must-haves versus nice-to-haves, getting an expert inspection before purchasing, and looking into financing options that work best for you.
We also explored how resale values should factor in when shopping for a home. Ultimately, these tips serve to ensure that you make the right decision when buying your dream home – both now and in the future!