When it comes to purchasing a home, there are many factors to consider in order to ensure that the process is successful. Buying a home can be a complicated and daunting task, but with the right planning and expert advice, it can be a rewarding and fulfilling experience.
It is also a big investment, and potentially a long-term one, so you will want to get it right the first time. However, with so many potentially good choices in the market, how can you make the right choice?
In this article, we will explore a few expert tips to help you navigate the real estate market for a successful home purchase.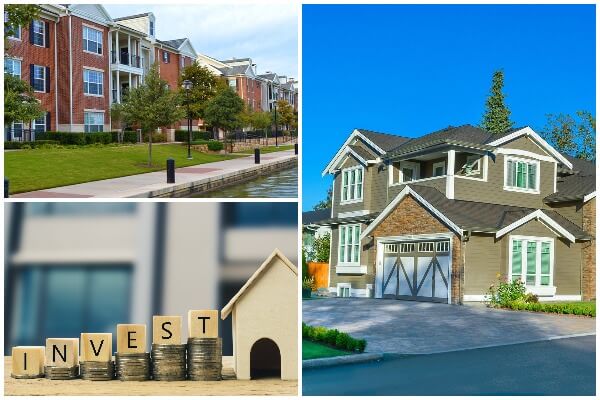 Know Your Budget
Before embarking on any home purchase, it is important to have a clear understanding of your financial situation. Determine how much you can afford to spend on a home and stick to your budget. The money you are able to spend will dictate the type of property you can afford.
It is also important to consider the additional costs associated with homeownership such as property taxes, insurance, and maintenance fees. Make sure to consult with a financial advisor to ensure that you are making the best financial decisions for your situation. Thinking about this will make it easier for you to set your expectations early on and know exactly what is best for you. 
Identify Your Needs
When purchasing a home, it is important to identify your needs and priorities. If this is a long-term investment, and you want to live in this house in the long run, you should even consider potential future needs, not just present ones. Determine the features and amenities that are essential to your lifestyle and needs, such as the number of bedrooms, bathrooms, outdoor space, and location. Knowing your needs will help you focus your search and save time and energy.
Research the Market
In order to make a successful home purchase, it is essential to conduct thorough research on the real estate market. Stay informed on the current trends and prices of homes in your desired location. Research the reputation of real estate agents and potential neighborhoods. By doing your homework, you will be able to make informed decisions throughout the home-buying process.
Partner with an Experienced Real Estate Agent
Working with an experienced real estate agent can make all the difference in your home purchase experience. The mavens behind Looking Glass Realty advise that a professional agent can guide you through the process, provide valuable insights into the market, and help you identify potential roadblocks. Choose an agent who has a track record of success in your desired area and has a deep understanding of your needs and priorities.
Get Pre-approval for Financing
Depending on your financial situation, you may have to apply for financial support with this purchase. This can be a very long – and sometimes disappointing – process. Obtaining pre-approval for financing is an important step in the home-buying process. Pre-approval will give you a realistic sense of how much you can afford to spend on a home, and it will also signal to sellers that you are a serious buyer.
Getting pre-approval can be a daunting process, but working with a trusted financial advisor can help you navigate the complexities of the financing process. You should try to obtain as much knowledge in this area as possible so that you do not get your hopes up from the start of your home search journey. 
Be Patient and Diligent
You may want to find the perfect home for you right now but you should go into it with the realistic expectations that it may be a very long process. It may be difficult to find exactly what you have envisioned and even if you do, there are usually other potential buyers interested in the same property as you. Patience and diligence are key to a successful home purchase.
The process can be time-consuming and require significant effort, but it is important to remain focused on your goals and priorities. Be prepared to view multiple homes and make multiple offers before finding the perfect match. By staying patient and persistent, you will increase your chances of making a successful home purchase.
Final Words
Navigating the real estate market to buy a home can be a complex and challenging process, but with the right planning and expert advice, it can be a rewarding and fulfilling experience. By following the expert tips discussed on this page, you will be well-equipped to navigate the home-buying process and make a successful purchase that meets your needs and priorities.