In the real estate industry, time is always of the essence. Selling your house as quickly and smoothly as possible is a priority for many people. This may be due to financial constraints, a job change, or a desire to move on to your next adventure. Even though the real estate market can be unpredictable at times, there are ways to accelerate the sale of a home. This article will discuss the best ways to make a hassle-free and swift transaction.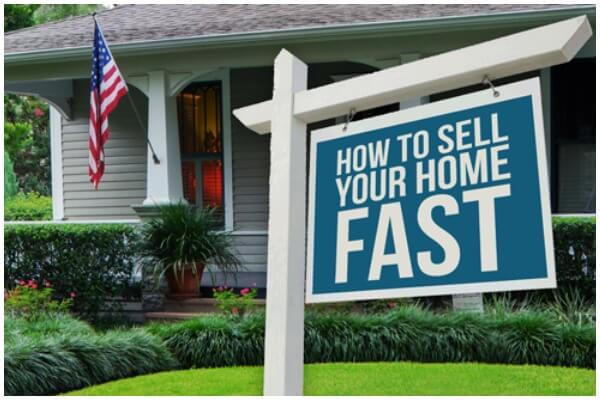 1. Establish the right price at the beginning
The price of your house is crucial to its sale. Start by researching and understanding comparable home prices in your neighborhood. Overpricing or under-pricing can discourage potential buyers. Consult an agent to determine the right price based on market conditions and unique features.
2. Enhance Curb Appeal
First impressions do matter. Your home's exterior will be what potential buyers first see. To increase curb appeal, tidy up your landscaping, add fresh mulch, plant flowers, and ensure the front entrance and exterior are well-maintained and welcoming. A clean exterior can attract more buyers to your home.
Also Read: Curb Appeal Makeover: Enhance Your Home's Exterior with These Stunning Upgrades
3. Decluttering & Depersonalizing
It would help if you made it easy for buyers to imagine themselves living in the space, so decluttering and personalizing your home is essential. If you want to sell your house, remove all photos and decorations. Instead, stage it with neutral furniture. The full potential in a space can be seen by buyers when the home is organized and free of clutter.
4. Renovate and update your home as necessary
Make any essential repairs or improvements before advertising your house. Property that is ready for move-in will attract more buyers. Repair leaky faucets or replace damaged tiles. Paint the interior in neutral colors. A small investment in updates and repairs can increase your property's sale price and speed.
5. Professional Photography and Virtual Tours
Virtual tours and photography of high quality are crucial marketing tools. Hire a photographer with real estate experience to capture the best aspects of your home. Virtual tours provide potential buyers with a close-up look at your property. They can explore it from the comforts of their home.
6. Market Strategically
It is important to have a marketing plan if you are looking to sell a house quickly. You can reach a larger audience by using online platforms. Consider creating an appealing listing description highlighting your home's unique qualities. Open houses are an excellent approach to attracting potential buyers.
7. Responding to inquiries as soon as possible
In a competitive market, responding quickly to inquiries from potential buyers or their agents is vital. It's important to keep your contact info readily available. Also, be ready and willing to answer questions quickly and set up showings. Communication could prevent buyers from losing interest.
Conclusion
It takes careful planning, preparation, and a proactive approach to Selling your house quickly. You can sell your home faster by setting the price right, improving curb-side appeal, decluttering, and working with real estate professionals. Be aware that market conditions can change by season and location.
If you follow these tips throughout selling your home, you will have a better chance of achieving a speedy and successful sale. This allows you to accomplish your goals and move on with your plans.