Having an outdoor space is a blessing. Irrespective of whether you have a massive backyard with grass and a patio. Or if you have a small balcony, an outdoor space is always welcoming. Outdoor space is a boon; you can make it comfortable, stylish, and inviting. All this is achievable without investing lots of money or hard work.
Whether starting from scratch or remodeling your current outdoor space, get creative. Be smart about furnishing, plants or flowers, and other things, like a swing. That will help you design a beautiful outdoor space without spending too much money. So, are you ready to have an appealing outdoor space in your house? Yes? Read the tips below to start now.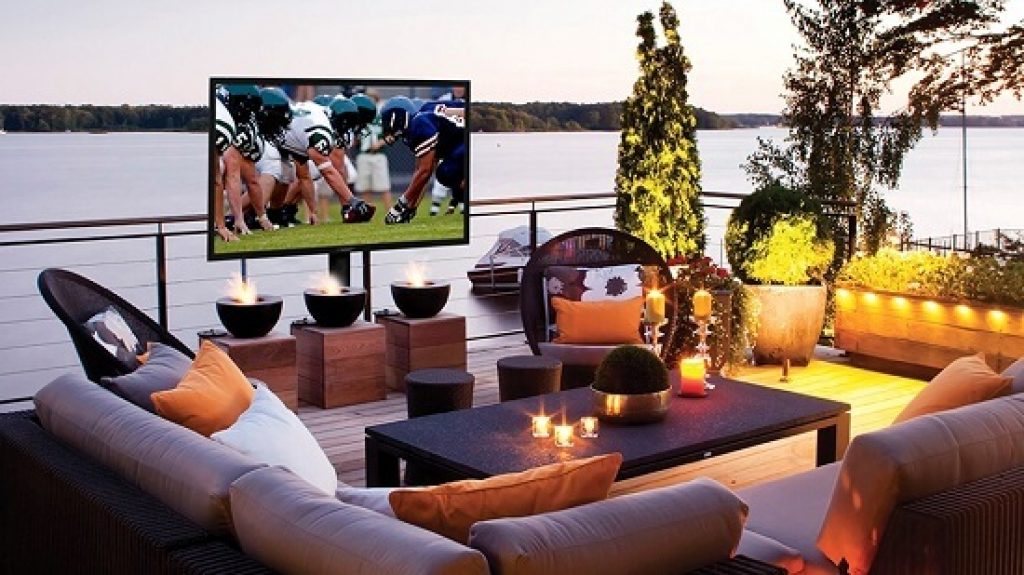 Know the goals
Knowing your expectations for the outdoor space can help you create the perfect place. It can help you decide what design or layout you require. For instance, if the main goal is entertaining, like having dinner parties, you will need an outdoor space with shades. A neat spot with good sunlight is ideal if you want to include sunbathing too. So, knowing what you want will help you design the outdoor space better.
Introduce a fireplace
What is the best part about having a fireplace? You are curling up with your favorite book and coffee to enjoy a peaceful night. Right? Well, you can enjoy the same feeling outdoors too. Having a fireplace in a massive backyard can help invite people. It draws them in, giving you the chance to create beautiful memories. If the budget allows, have a full-size fireplace. Otherwise, look for fire pits that are affordable and flexible.
Choose the right furniture.
Your small balcony or massive backyard is incomplete without proper furnishing. Therefore, ensure you buy the best chairs, dining tables, or other required furniture when designing it. Regarding outdoor furniture, go with something sturdy but not overly bulky. You also want a statement piece but something unique from indoor furniture. Place a rug around the furniture to create an ideal social living room.
For a massive backyard, including multiple seating options is best. From benches to chairs to swings, adding variety allows for more fun. Check https://www.homemakersfurniture.com.au/ for the best outdoor furniture. 
Add a cover to the seating area.
You can cover the sitting area to fully enjoy being outdoors in all weather. (Not the area where you sunbathe.) You can create a pergola that will let you enjoy the outdoors even when it rains, or the sun's coming down strong.
Have a theme
To have the perfect outdoor space with symmetry, have a theme. Pick a theme that goes with your personality or even reflects the theme of the interior. For instance, you can choose a Japanese theme for your outdoor area. It uses bamboo fencing, a gorgeous trickling fountain, greenery, and a stone walkway. Or you can go with another theme as per your choice.
Also Read: Revitalizing Your Outdoor Spaces: Top 7 Home Renovation Ideas
Change the decor with the season.
As the season changes, you can change the décor of the outdoor space too. It is the cheapest way to remodel or give a quick makeover to the space. For instance, spring is known for its pop of color. So painting the chairs or adding colored cushions can help. Adding pretty flowers or changing the table mats can all do the trick.
Have a go-to spot for all the tools.
The outdoor space is not just for dinners or sunbathing. You also need it to be practical for gardening or cleaning up. So, create a fashionable space for the tools. Somewhere nearby is open or shaded but organized. It ensures everyone needing the tools can use them without making the space look cluttered.
Use layers of light.
Want a more inviting and stylish outdoor space? Then use layers of lighting to achieve the desired effect. Choose from various lights, like candles, ferries, BOHO lamps, etc. Use it creatively and set the mood as and when needed.
An outdoor space with a backyard garden, a courtyard garden, or a small balcony can all become your favorite place. It can be a space to have fun, be closer to nature, and do introspection. Use the above tips and keep it clean and organized to have the best time in your outdoor space.