Whether you are excited about the holidays or the relief of a cool breeze, we all can find a reason to love the colder months. There are plenty of fun things to do and see, and many of us take this time to see family and friends as well as a break from work and school. However, before you can relax on a snowy day, make sure to prepare your home for winter. Most importantly, your home's plumbing needs a quick lookover and critical improvements to remain functional throughout the winter.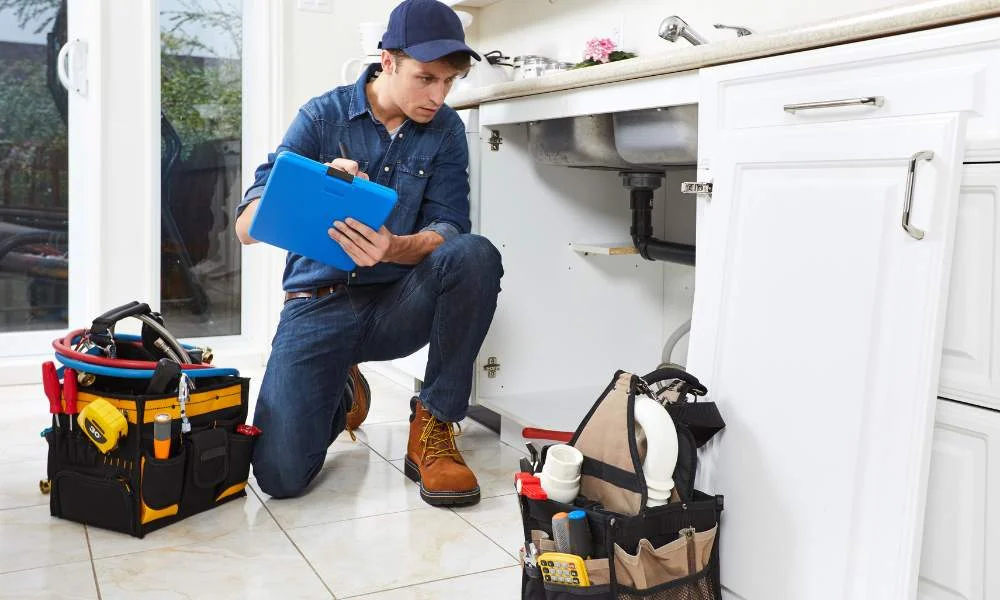 Critical Winter Preparation Tasks
Take note of the following winter preparation tasks that will preserve your home's plumbing all winter. Each is as important as the last, and you may consult a professional if you don't believe you can handle them on your own.
Insulation Pipes in Unheated Areas
During winter, frozen or burst pipes are one of the most common and destructive plumbing emergencies. These are disruptive and damaging and cost thousands of dollars to fix. Fortunately, you can set up preventative measures by insulating your home's pipes in unheated areas. This can be done using heat tape or pipe insulation, wrapping all exposed pipes. Although a seemingly simple solution, it is one of the most important things you can do to prevent your pipes from freezing during the coldest months of the year.
In addition, if you have concerns about the pipes under sinks and closets, you can also use heat tape and pipe insulation to protect them as well.
Prepare Outdoor Faucets
Another critical plumbing winterization task is to prepare your home's outdoor faucets. Turn off any outdoor taps or faucets and drain them of all water. You can also take it an extra step and turn off the water supply to the exterior pipes.
Don't forget that exterior faucets include your hoses, although these should be stored away in your shed or garage for winter.
Drain Your Home's Water Heater
You should never drain your home's water heater without help from a professional. It is essential to do this task because, once the temperatures dip below freezing, it's best to drain it so the water doesn't freeze. It can take long to thaw and may even damage your water heater.
If you aren't going anywhere in the winter months, there is no need to drain your water heater. However, you should keep your water heater cycling constantly to ensure that it doesn't have a chance to freeze once exposed to below-zero temperatures.
Check Pipes for Leaks
Check your pipes for leaks before wrapping them with insulation or heat tape. Scrutinize them because even a small amount of water from a leak during the winter can lead to frozen or burst pipes. If you find leaks in your home's piping, turn off your home's water supply. To fix the link, you can use plumbing epoxy or pipe tape to fully cover the surface around the leak. When you use epoxy, knead the putty until it can be applied. Once applied to the pipe, let it cure completely before turning the water on again.
If you don't notice any physical leaks, look out for the most telltale signs that you have a leaking pipe:
Low Water Pressure
Mold and Mildew Around the Pipes
Bad Smell, i.e. Musty
Damaged Paint or Wallpaper
Foundation Cracks
Higher Than Usual Water Bills
If, again, you aren't sure, simply call in a plumbing professional to conduct an inspection before winter hits.
Also Read: Why Timely Plumbing Inspections Safeguard Your Home's Integrity
Keep Your Home Warm
Simply keeping your home as warm as possible is a great way to winterize its plumbing system. Don't turn off your furnace or other heating unit even when you are out of town. Do what you can to keep the house heated; everyone will benefit from this tip all season.
If you are going out of town, you can also:
Keep Your Cupboard Doors Open to Keep the Pipes Warm
Drain Your Water Heater
Turn Off Your Water, Especially if You'll Be Away for the Season
It sounds simple, but doing everything you can to keep your home warm will also keep your home's plumbing warm.
Importance of Winterizing Your Home's Plumbing
So, in between making winter plans and cleaning your home in preparation for the coming months, make sure to list the most crucial plumbing winterization tasks. Fortunately, there are several benefits to preparing your home's plumbing for winter. These include:
Prevent Frozen Pipes
Maintain Water Supply in Winter
Save on Energy Bills
Reduce the Risk of Flooding
Avoid Costly Repairs
Prevent Damage to Your Water Heater
Preserves Water-Based Fixtures and Appliances
Peace of Mind
From wrapping your home's piping to checking pipes for leaks, you'll want to ensure your home's plumbing is in good working order throughout the season and beyond.
Find a Plumbing Professional to Help You Prepare Your Home This Winter
Fortunately, there are several things that we can do during the autumn to prepare our homes for the chilling winter. From checking for leaks in the pipe system to draining your water heater before you go somewhere warm for winter, ensure you carefully inspect your home's system to keep it safe all winter.
If you're afraid of missing something and suddenly find yourself with burst or frozen pipes, call a trusted Aurora, IL plumbers team for a thorough pre-winter inspection or repair.