5 Steps To Finding The Right Roofing Company In Newcastle
Your home is a place where you always feel safe and secure, no matter what it is that's going on out in the world. The thing is, though, that you need to ensure that safety and security by doing everything you can in order for the property to be perfectly built and kept in great shape. If you don't do that, then your safe haven can actually turn into a dangerous place and you certainly wouldn't want to risk that.
One of the most important things to think about when ensuring that your home is safe and secure is, unsurprisingly, the type of roof you are installing. You need to be wise when choosing the type and learn more about the materials that can be used in the process so that you can be certain that the options you are going for are best for your overall property. Materials are, of course, the most important element that you need to consider.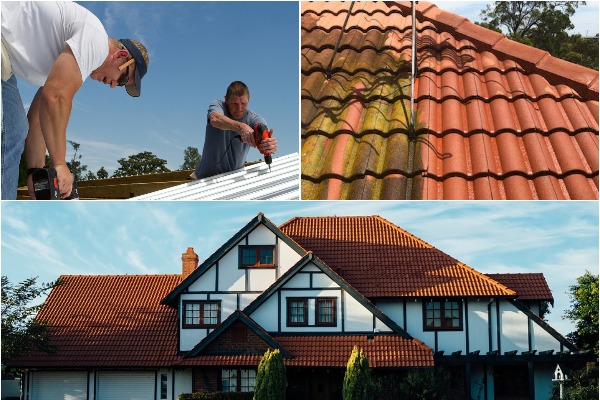 Then, there is also the question of who is installing your roof. This might be even more important than the materials and here's why. You may choose the highest quality materials and types, but if the people working on the installation of your roof are not skilled and qualified enough, then it will all be worth nothing. The same goes for when you need to do repairs on this part of your home. A skilled workforce is the number one thing you need.
To put it simply, this means that you will need to do some thorough research and serious thinking before choosing the right roofing company at the Hunter Coast in Newcastle. So, when you notice that the part of your home above your head isn't serving its purpose correctly and that it needs to be repaired, do yourself a favor and don't rush into hiring the first company you come across. Instead, take your time to go through all the right steps and make the perfect hire.
If you haven't had the opportunity, or better yet, the ill fortune, to be in need of roof repair services before, then you might not be sure which steps you actually need to take in order to find the right contractors in Newcastle for you. That's nothing to worry about, though; everyone has been there at some point and the truth is that the steps you will have to take aren't that complicated. You just need to be aware of them and that's where I come in. Below you'll find a list of some of the most important steps towards finding the right roofing company on the Hunter Coast.
Also Read: Things To Consider Before Getting A Roof Replacement
Ask For Referrals
Go outside for a second and take a look around you. You will see houses and you will see roofs. Where am I getting at with this, though? Well, since the people in your area all have their own properties, it means that they might have already used the services of one Newcastle Roof Repairs Hunter Coast company or another, which puts you at a huge advantage. Their previous experience might come in handy and help you make your decision.
This basically means that the first thing you should do is talk to your friends and neighbors and ask for their referrals and recommendations. Sure, you definitely shouldn't immediately get in touch with all the companies they recommend, but you should write all those recommendations down and use them during some of your next research steps. Asking for referrals will help you create a list of potential candidates and you will later need to work towards narrowing that list down.
Search Online
There is another significant step that you will have to take with the aim of creating that list and before you start narrowing it down. Unsurprisingly, I am referring to doing some online searches. When you type the right keywords in your browser, you will get some useful results and be presented with more than a few roofing companies in Newcastle. Make sure to add those companies to your list as well, because you will be doing further research on them.
Check Out The Websites
The time has come to start narrowing down the mentioned list you have by now created. Start searching for one company after another and open up their websites. First, check out all the specific services that they are offering, so that you know whether they can do the repairs you need and whether they work with the specific materials that you have used when installing your roof. This should be your first step towards eliminating all the candidates that cannot offer what you need.
Also Read: 3 Consequences of Failing to Repair Your Roof in Time
Check Online Reviews
Checking out those websites and taking a look at the services isn't the last step you should take, though. After all, that's not enough for you to eliminate all the unworthy candidates from the list. In addition to checking out those services and websites, you should also search for online reviews in order to see what previous clients have to say about the particular companies that they have hired in the past.
Here are some more useful tips: https://www.wikihow.com/Choose-a-Residential-Roofing-Contractor
The truth is that reading these reviews will help you determine how reputable certain roofing contractors are and reputation is certainly of huge importance. If you find that there are a lot of negative reviews written about specific contractors, the best thing to do is avoid them and keep on looking further. There are definitely a lot of great roofing companies in Newcastle, so there's no need for you to settle for the ones that are ill-reputed.
Get In Touch
After having gone through all the steps above, you will probably be left with a couple of great candidates to choose from. That's when you should take this last step and get in touch with all those candidates in order to get any information that you might not have found online. Don't forget to ask all the right questions and then compare the answers and choose the roofing contractor in Newcastle that will do a perfect job for you.