Barcelona is a popular destination for self-employed individuals seeking to start their own business and settle in the city. For non-EU nationals, obtaining the right residency and self-employment permit is crucial to legally reside and work in Catalonia.
Normally, the majority of those coming to the capital opt in the golden visa option and buy apartments in Barcelona that are worth more than EUR 500,000. Let's outline the steps and requirements to make your dream come true.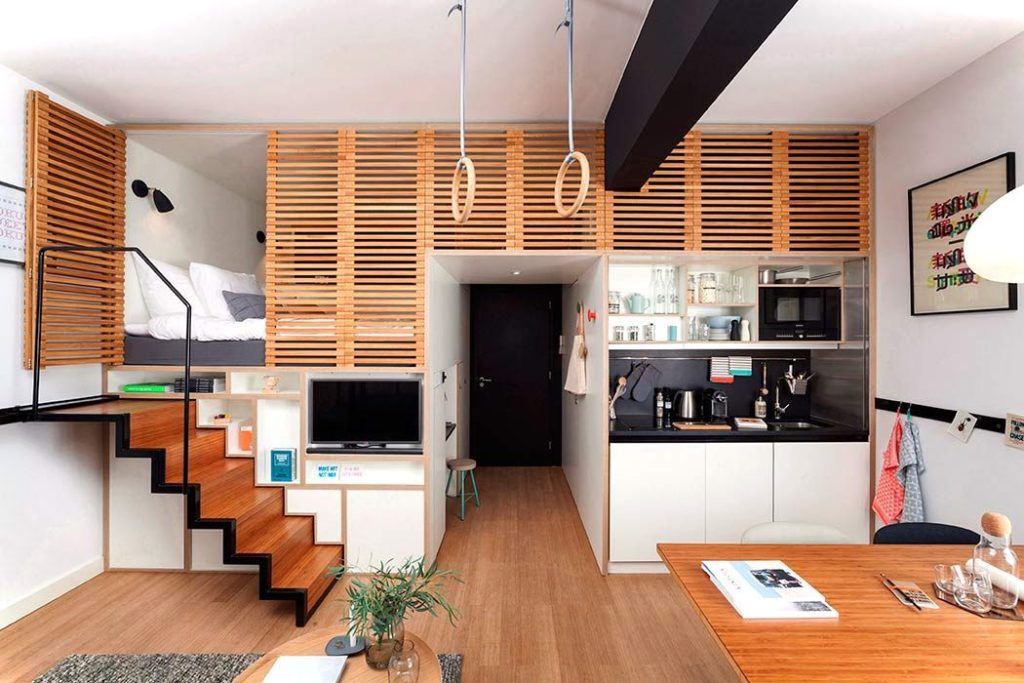 The Residence and Self-Employment Visa
If you are outside Spain, you need to apply for a self-employed residence visa to enter the country. If you are already legally in Spain, you need to change of residency status. In both cases, you must have lived in Spain for at least one year, either as a resident or a student. There are exceptions to this rule if you can prove a need to work to support yourself due to unexpected circumstances.
The General Requirements
To apply for the self-employed residency visa, you must meet certain general requirements, such as not having a criminal record in Spain or any of the countries you have lived in during the last five years. You must also have a medical certificate, pay the visa fee, and not be forbidden to enter Spain.
To obtain the permit, you must meet additional requirements, such as not being in an irregular situation in Spain, having no criminal record, and having a business plan that details your professional qualifications, investment, and financial resources. The business plan should include proof of your professional capacity or qualifications, regulatory approval, and sufficient financial resources. This will help the authorities assess your ability to carry out the planned activity and support your case.
The self-employment visa is valid one year and subject to registration with the relevant social security scheme. The document's validity is conditional upon enrolling in the social security system within three months of entering Spain and obtaining an identity card for foreign nationals (TIE) within one month of registering.
Also Read: Felony Friendly Approved Apartments Near Me 2023
Conditions and application process 
You can regroup your family members with a temporary residence permit for family regrouping. This includes your spouse or partner, children under 18 or disabled, and parents over 65 who are under your care. This will allow your family members to join you in Barcelona and share in your new life in Spain. The application process is straightforward and can be done through the Immigration Portal on temporary residence permit to regroup your family.
This applications can only be handed in person at the diplomatic missions and consular offices of Spain in your country of residence.
The general list of documents required to apply is the following:
• Completed application form.
• Completed national visa application form.
• Proof that you have paid the fees.
• Valid passport or travel document.
Note that once you have obtained your self-employed visa and initial permit, you must register with the relevant social security scheme within the first three months of entering Spain. This is a crucial step in maintaining the validity of your documents and is necessary to obtain an identity card for foreign nationals (TIE).
Also Read: Top Things to Consider When Buying an apartment in Jaco, Costa Rica
Find a place to live
Barcelona is a city that offers a perfect balance of modernity and history, with a rich cultural heritage and vibrant atmosphere. Whether you are planning to stay for a short or long term, buy or rent an apartment, you will want to choose the right neighborhood to make the most of your time in this great city. More options available at Spain-Real.Estate
• The Eixample neighborhood offers bright, tree-lined avenues and is home to some of Barcelona's most striking modernist buildings, including the iconic Sagrada Familia. Eixample is perfect if you are looking for upscale shopping and dining experiences. The sub-neighborhood Sant Antoni is a foodie haven, boasting contemporary tapas bars, fusion restaurants, and lively nightlife.
• Barcelona's historical and geographical center, Barri Gòtic, is a tangle of medieval streets and plazas, inhabited since Roman times. It is home to the city's Gothic cathedral and is a hub for tourists and locals alike, with great dining, shopping, and a wide range of accommodations.
• The El Born neighborhood is a maze of medieval streets, with popular attractions such as the Picasso Museum and the Chocolate Museum. El Born is known for its tapas bars, boutiques, and vast park. It's a great option if you are seeking a mix of history, culture, and relaxation.
• In case you managed to regroup your family, Gràcia should be your first neighborhood choice. This neighborhood is a village within a city, with a largely residential feel. Gràcia is home to young families, arty types, and Park Güell, one of Gaudi's most popular works.
In conclusion, settling in Barcelona as a self-employed worker requires a number of steps, including applying, meeting the general and specific requirements, and obtaining the permit. By following these steps and ensuring that all requirements are met, you can legally reside and work in Catalonia as a self-employed individual.