Shopping for your home can be an exciting and fulfilling experience, whether setting up a new space or redecorating an existing one. However, it can also be overwhelming without proper planning and a clear idea of what you need. To help you navigate the world of home shopping effectively, this article has compiled a list of the six must-have items you should consider acquiring for your home. These essentials cover various aspects of home living, from comfort and functionality to aesthetics and organization.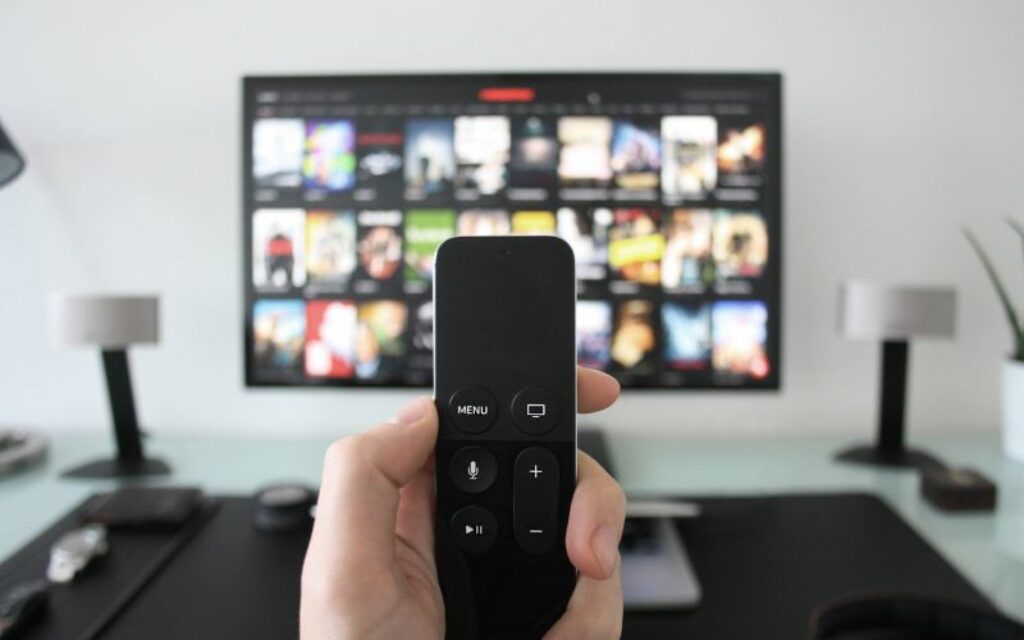 Comfortable Furniture
Comfortable and well-designed furniture is at the heart of a cozy home. Invest in quality pieces that cater to your lifestyle and preferences. A comfortable sofa, a stylish dining set, and a comfy bed are essential items that will make your home more inviting. Consider factors like size, material, and design to ensure your furniture complements your living space. To save money and get money off on your purchase, consider exploring the internet for coupon codes that can be used at furniture stores or online retailers. Many stores offer discounts throughout the year, allowing you to get high-quality furniture at a more affordable price.
Cookware, Utensils, and Appliances
Invest in high-quality cookware, including pots, pans, and bakeware. Additionally, ensure you have a variety of kitchen utensils such as knives, cutting boards, measuring cups, and mixing bowls. These tools are essential for cooking and baking, making meal preparation a breeze.
Modern kitchen appliances can save you time and effort in the kitchen. While the specific appliances you need may vary depending on your cooking habits, some must-have items include a refrigerator, stove or cooktop, microwave, dishwasher, and a reliable coffee maker. Look for energy-efficient appliances to reduce utility costs.
Also Read: 4 Compact Breakfast Station Appliance: Best Buy Under $100
Storage Solutions
Efficient storage is essential for keeping your home organized and clutter-free. Consider investing in shelves, cabinets, and storage units that maximize your space. Modular and customizable storage solutions can adapt to your changing needs and help you make the most of every corner of your home. Well-organized closets are a game-changer when it comes to keeping your home tidy. Closet systems with shelves, drawers, and hanging rods can optimize storage space. They make accessing your clothing, shoes, and accessories more manageable, saving time and reducing daily frustration.
Home Decor and Personalization
Personalize your living spaces with wall art and decor that reflects your personality and interests. This could include framed artwork, photographs, mirrors, and decorative wall shelves. Create a gallery wall or focal point in each room to make a statement and add character to your home.
Area rugs and throws add warmth and comfort to your home and serve as decorative elements. They can define spaces within a room, provide insulation, and protect your floors. Select rugs and throws that complement your decor style and color scheme. They are versatile items that can quickly refresh the look of a room.
Textiles and Soft Furnishings
Textiles like curtains, throw pillows, and blankets are an excellent way to add color and texture to your home. They can instantly refresh the look of a room and provide comfort. Choose textiles that coordinate with your decor and can be easily swapped to update your home's style.
Cleaning Supplies and a Basic Tool Kit
A clean and well-maintained home is a comfortable and healthy one. Stock up on essential cleaning supplies like brooms, mops, vacuum cleaners, and cleaning solutions. Having the right tools on hand makes it easier to tackle everyday cleaning tasks efficiently. A basic tool kit is essential for handling minor repairs and DIY projects around the house. Invest in items like a hammer, screwdrivers, pliers, wrenches, a tape measure, and a cordless drill. These tools can come in handy for everything from assembling furniture to fixing minor plumbing issues.
Outdoor Furniture
If you have outdoor space, consider investing in outdoor furniture that allows you to enjoy your surroundings. Options include patio sets, outdoor sofas, and dining tables. Make your outdoor area an extension of your home by adding cushions, rugs, and decorative lighting. If you have a garden or plan to cultivate greenery, invest in gardening tools such as shovels, rakes, pruners, and watering cans.
Gardening can be a rewarding and therapeutic hobby that enhances the beauty of your outdoor space. Consider outdoor entertainment options like a barbecue grill, fire pit, or outdoor speakers to make the most of your outdoor living area. These additions allow you to host gatherings, cook outdoors, and create a comfortable and enjoyable outdoor atmosphere.
Acquiring the right items for your home is a significant step in creating a comfortable, functional, and personalized living space. While these six categories cover the essentials, remember that your home reflects your lifestyle and personality. Tailor your choices to your unique needs and preferences, and enjoy the process of transforming your space into a place you truly cherish. As you continue investing in your home, it will provide you with comfort and satisfaction for years.