The Benefits of Hardwood Timber Flooring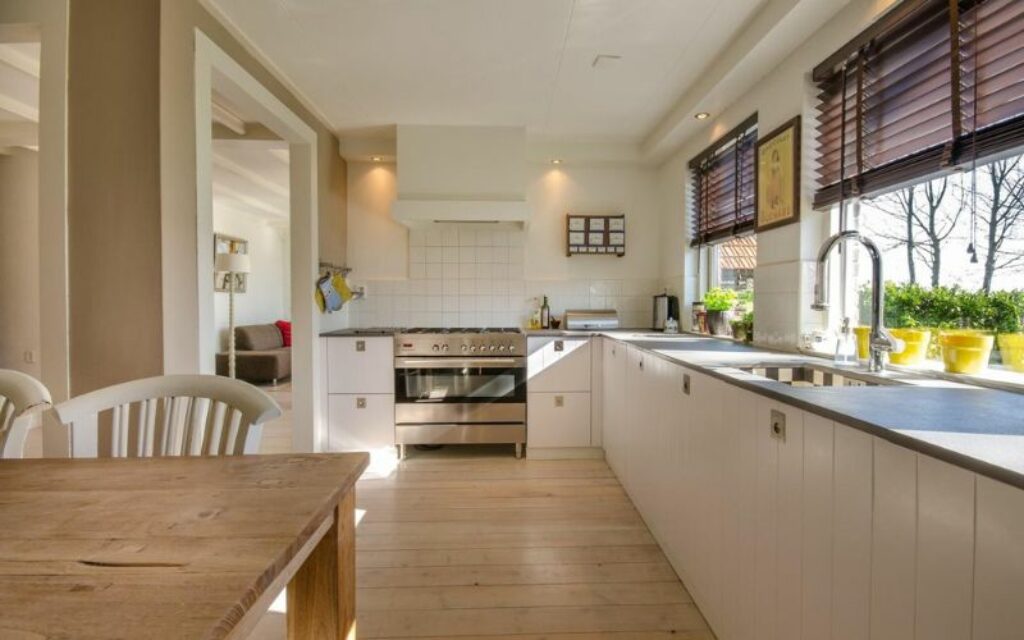 Adding hardwood flooring to your home can provide many benefits, including improved air quality and enhanced acoustics. Additionally, it can increase your home's resale value.
Increases resale value
Adding hardwood flooring to your home is a great way to increase the resale value. Not only does it add aesthetic value, but it also improves the air quality. Hardwood floors are also exceptionally durable, making them a wise investment. You can buy hardwood floors locally, and you can also install them yourself.
The average ROI for installing hardwood floors is 70-80%. This figure is derived from market information and buyer surveys. The resale value of hardwood floors is dependent on the type of material, the design of the floor, and other aspects of the home.
The best resale value can be obtained by installing a wide plank floor. A wide plank floor is one that is at least five inches wide. You can expect to pay between $9 and $12 a square foot for these floors.
The National Wood Floor Association (NWFA) conducted a survey of real estate agents and found that the majority agree that hardwood floors boost resale value. Among the agents surveyed, over 90% said that they had seen a dramatic increase in resale value when a home was refinished with hardwood.
Enhances acoustics
Using hardwood flooring can increase the acoustic quality of a room. However, it is important to understand the factors that can affect the acoustic performance of a room. You may also want to use soundproofing materials to reduce the impact of sound on the room.
The most effective way to improve the acoustics of these floors is to use an underlayment. An underlayment is a layer of foam or recycled fibre materials that are placed beneath the floorboards and joists. This acts as a buffer to reduce the transfer of sound and add cushioning underfoot. 
Another method to enhance the acoustics of your home involves installing a wood-concrete composite floor. In addition to increasing the market value of your home, this floor can also increase the acoustic performance of the room. It can also offer the same level of privacy as steel buildings.
Another option for improving the acoustics of a room is to use interior wood slats. These can be used as acoustic panels to add aesthetic warmth and reduce sound transmission.
You may also want to install wood fibre panels to reduce sound. These can be used in combination with isolation mats to improve the acoustics of a floor. The panels can also replace conventional insulation.
In addition, acoustical mineral wool can also be used to reduce the impact of sound. The speed of sound in wood is three to four times lower in a plane that runs across the fibres. 
Also Read: How to Add Antique and Rustic Feel to Your Flooring
Improves air quality
Using hardwood flooring can improve the air quality of your home. The floors are easy to maintain and clean, and they don't accumulate dust, pollutants, or pet hair. They are also carbon neutral. Wood is naturally renewable, which means it is a better option for the environment than carpet or tile.
In addition to improving air quality, hardwood floors are also good for your health. Wood is a natural source of oxygen, which is a key factor in maintaining a healthy indoor environment. Wood also absorbs carbon dioxide from the air. This makes it a good option for reducing greenhouse gases inside your home.
Hardwood flooring is also hypoallergenic. According to the Environmental Protection Agency (EPA), wood is a better option for people with asthma than other floorings. Carpet, on the other hand, is a poor choice because it is not easy to clean.
Aside from improving the air quality of your home, these floors can also add value to your property. It looks good, and it adds warmth to any room.
Another reason this flooring is a good choice is that it reduces carbon dioxide emissions. Carpets tend to release harmful VOCs (volatile organic compounds). Wood floors are also a good option if you have children. Children are at risk of developing asthma and allergies. They spend more time on the floor, and their hair collects allergens.
Adds value to your home
Adding hardwood flooring is one of the best ways to increase your home's value. You will find that hardwood timbers are extremely durable, beautiful, and can offer many benefits. It can increase the resale value of your home by an average of 3-5%, while also increasing your home's appeal to prospective buyers.
If you're planning to sell your home, you can use high-quality flooring to help increase its resale value. According to the National Association of Realtors, homes that have this flooring are likely to sell faster and for more money. Almost all real estate agents agree that these floors will add value to your home.