Whether you are planning to purchase a new floor or looking to refresh an existing room, there are a number of things to consider before you get started styling engineered hardwood. 
Distressed
Choosing distressed engineered hardwood is a great way to give your home a rustic charm. These floors are made of real wood and give a unique look to any room. They are a cost-effective option to real hardwood flooring. They are also more durable and resistant to heat damage. They can be installed in almost any room of your house.
Distressed engineered hardwood floors can be installed over concrete or in a floating system. They are also available in a variety of different wood species and sizes. It is important to know what your budget is before selecting any distressed flooring. You will also need to consider the decor of your home and how well it will complement your interior design.
Choosing the right product is essential. Distressed engineered hardwood flooring is more durable than solid hardwood. It does not show scratches or stains as easily as a gloss finish. They are also easy to clean. They are a great option for high traffic rooms. 
Distressed engineered hardwood is an economical alternative to real hardwood. They are also easier to maintain than carpet or tile. They are also easy to install. It is possible to find distressed engineered wood in a variety of colors, textures and finishes.
These floors are available in a variety of styles, including wide plank, hand scraped, and sculpted chatter marks. They also come in a matte finish, which helps to hide surface wear and scratches. The look is especially appealing to those who love the natural, rustic look. They can also mask scratches and dents.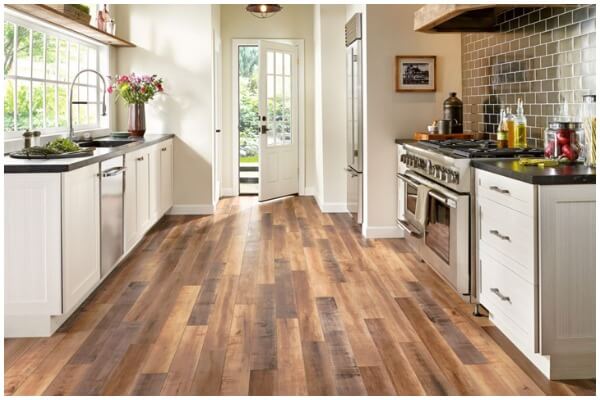 Hand scraped
Whether you're looking for a rustic look for your home or a more contemporary style, hand scraped engineered hardwood is a great option for your home. This style is more durable than other styles of wood flooring and it is ideal for high-traffic areas.
Hand scraped hardwood flooring is available in a variety of lengths and widths. You can choose from bamboo, oak, and pecan. They each have a unique character that can add a touch of rustic charm to your home. Click the link: https://www.pinterest.com/ for online mood boards to help you plan your home's desired look.
Hand scraping is an intricate process that gives the wood a unique look. The result is myriad grooves and divots. This type of flooring is ideal for rustic or modern farmhouse designs. It's also a great choice for new homes that want to blend in with the surroundings.
Hand scraped wood is a great choice for anyone with a love for history. It's also ideal for homes with small children or pets. This type of floor requires less maintenance than other types of hardwood. It's also environmentally friendly.
Wide planks
Whether you are remodeling or renovating your home, wide planks in engineered hardwood are a wonderful option. They are stylish, beautiful, and can help give your home a rustic or contemporary look.
There are many types of wide planks available, including those made from real wood, cork, and laminate. They also come in a wide variety of colors. These wide planks can last a long time. They are also easier to clean than other types of flooring.
Wide planks in engineered hardwood are usually manufactured using a high-quality plywood core. This allows them to be more resistant to moisture. It also makes the wood less susceptible to warping. There are also a variety of finishes and treatment options available. These planks can be refinished indefinitely.
Also Read: Installing New Flooring: 7 Questions to Ask Your Contractor
Resistance to moisture
Choosing engineered hardwood for your flooring is a great way to save money. The material is durable and can stand up to moisture. You can also use it for other projects in your home. It is also very versatile, as it can be installed in different rooms and on different types of surfaces.
The core of engineered hardwood is made from plywood or fiberboard. These materials are very durable, so they resist moisture better than solid wood. However, moisture can still damage your floor. Depending on your flooring, you may need to refinish your floor. Using a moisture meter will help you know if you need to refinish it.
There are a few types of moisture meters available. Click here for more information. Some are pin-type (electrical resistance) meters, which provide reliable readings from five percent MC. Others are dielectric meters, which give reliable readings from one percent MC.
Moisture meters vary in accuracy depending on several factors, including the skill of the operator, the type of non-wood components, and the species of wood being used. Also, your ambient RH can affect the reading.