Floors take a beating. People walk on them and deposit dirt and debris from their shoes when doing so. This may lead to scratches, tears, and other issues developing with the flooring surface, resulting in the need for replacement flooring.
Sometimes, property owners want to replace a floor to renovate a room's look, or it may need replacement because of wear and tear. Regardless, they need to ask flooring contractors specific questions before deciding who to hire for the job. What are some questions to ask?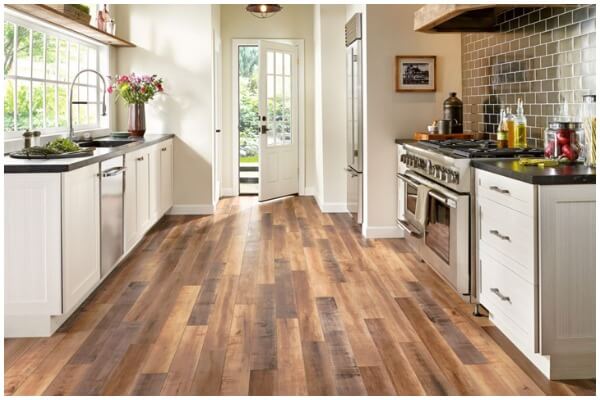 What Warranty is Offered?
A property owner wants to make certain their investment in the new floors remains protected, and a warranty helps to ensure this is the case. Before installing new flooring in the home or business, ask the contractor what the warranty terms are for the flooring materials and the installation. This lets the owner know what they need to do if a problem arises with the flooring or installation in the future.
Is the Foundation Suitable for the New Flooring?
Many people never stop to think about the subflooring or foundation of the structure when they purchase new floors. Nevertheless, they need to. Owners or someone working on their behalf must fix a subfloor that is damaged or not level to ensure the floors go down properly. The same holds for the foundation of the building, as a shifting foundation could lead to cracks and breaks in tile flooring. The owner might find they must replace the tile floor or repair it in little time if they don't address this problem before installing the floors.
Are Free Estimates Provided?
A person should never choose a flooring contractor without speaking to multiple providers first. When talking with each potential contractor, ask if they provide a free estimate and detailed quote. The contractor needs to determine how much the project will cost, where seams may need to be placed, and how best to minimize material waste. They can then provide the owner with an accurate quote.
Will the Flooring Hold Up?
Moms, dads, and pet owners know the importance of pet and kid-friendly flooring. They find they must frequently clean up messes left by their loved ones and want a flooring surface that is easy to care for. For instance, many families choose tile floors because they can easily clean the floors following an accident or spill. Carpets remain an option, but they are harder to clean. A person must consider this when choosing a flooring material.
What Flooring Options Work Best for Individuals with Allergies?
Some people find they cannot have carpets in the home because it exacerbates their allergies. Hard surface flooring serves as the better option because it won't retain dust and pollen. Choose from tile, engineered wood, or solid wood floors to keep allergens in the home to a minimum. If a property owner wants carpet, they must ensure they vacuum the carpet regularly and have it steam cleaned routinely to reduce the number of allergens present in the building.
Is Underlayment Needed?
Certain flooring materials require the underlayment to ensure the floor is not damaged by water or moisture. In addition, a property owner may request a 3-in-1 underlayment to minimize the hollow sound people hear when walking on certain flooring surfaces. Today, some vinyl flooring products come with an attached underlayment, but individuals might need to request this product for their laminate or engineered wood flooring.
Also Read: 10 Impressive Benefits of Porcelain Floor Tiles
How Do I Get the Best Quality and Service?
What works for one property won't be appropriate for another. For that reason, an owner should work with a reputable contractor to find the right flooring materials for their needs, taking into account aesthetics, cost, and comfort. Spend time researching different contractors and flooring materials to find those that provide the quality and service you desire.
Ask every contractor these questions during the hiring process. If a contractor refuses to answer them, choose another company to work with. Your floors serve as an investment in the property, so they need to be carefully selected. However, the installation process remains as important as the choice of flooring materials, so choose the contractor wisely as well.