3 Signs Your Charleston Home Is in Need of Foundation Repairs
Carrying out repairs at your Charleston home is sometimes pretty simple, as you can see exactly what needs to be done, and you may even be able to tackle the repair yourself.
However, some types of repairs are far more difficult to both identify and resolve, including foundation issues. You cannot see your home's foundation, so knowing if there is an issue can be difficult. In addition, this is not the type of work you can do yourself, and you need to find experts to help you.
To determine whether you need the help of Charleston foundation repair specialists, you need to know whether you do have foundation issues at your home.
Although you cannot see the property's foundation, some signs can indicate your home needs foundation repairs. By looking out for these signs, you will have a better idea of when you need to speak to experts. We will look at some of the key signs in this article.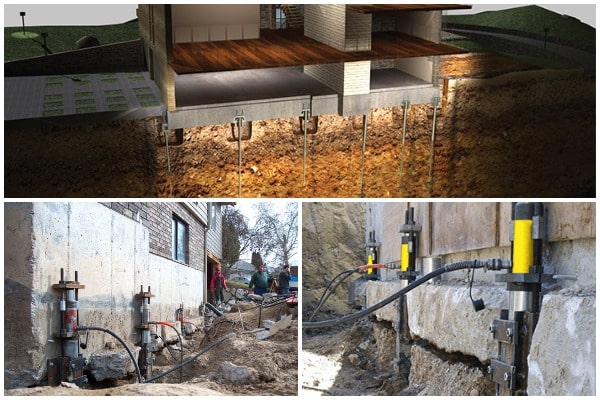 When to Speak to Experts
As soon as you suspect you may have foundation issues, it is best to speak to experts. The earlier these problems are identified and dealt with, the easier it will be to get them fixed, and the more money you will save money on the cost of the repairs. Some signs that could suggest it is time to speak to the experts are:
Your Doors and Windows Keep Sticking
One of the clues that it may be time to speak to specialists is if your doors and windows keep sticking. If you find yourself in a constant battle of the will when trying to open or close the doors and windows, it could be an issue stemming from foundation damage.
So, make sure you check whether you have any issues with windows and doors in your home getting stuck and if so, get in touch with foundation repair experts for more advice.
Also Read: The dangers of cleaning wood windows with water and pressure washing
The Concrete Floors Are Sinking
Another thing you may notice is that areas of the concrete floors around your home are sinking. This could affect areas such as the patio and garden, steps at your property, the driveway, and other concrete floor areas.
You will see that the ground has become uneven and difficult to walk on, which is a major sign of foundation issues. This is, therefore, the time to speak to the experts.
Also Read: Why Is Concrete Driveway Is More Expensive Then Gravel?
Your Walls Are Cracked and Bulging or Bowing
One of the other things to look for is signs of deep cracking along your walls, which can occur because of foundation damage.
Not only this, but the damage to your foundation can also cause movement in your walls, so you may notice that they are bowing or bulging. Again, if you notice these things, get in touch with the experts.
These are three of the signs that your home may need foundation repairs.