When it comes to sprucing up your outdoor space, your patio is one area you want to focus on. This recreational space often serves different functions such as outdoor dining, entertaining visitors, or simply for solo relaxation.
Whatever the case, privacy, serenity, aesthetics, and low maintenance are critical aspects of your patio's functionality to perk up.
This article touches upon these areas so you can have an attractive patio that serves its function optimally.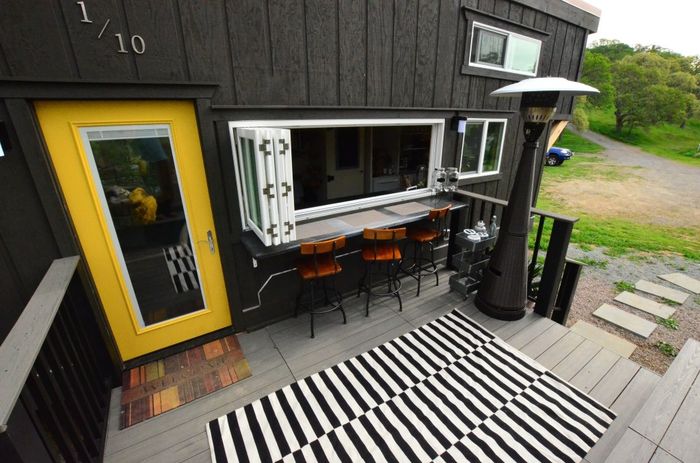 1. Locate your patio correctly
You see, one factor determining the best location for your patio is its intended function. If you'd prefer to use the patio as an entertainment or outdoor dining area, it's best to situate it near the kitchen for easy access.
On the other hand, the sun's trajectory will be the priority if your patio is intended as a daytime relaxation spot. Whatever the case, it's best to have professionals set up your patio landscape design so that it fully addresses your needs. From location and furniture to the most appropriate kind of trees to incorporate, an experienced design professional will help you every step of the way.
2. Get some privacy
Even when outdoors, everyone wants some sense of privacy. You could be lounging in the sun with a wine glass in hand or laughing heartily with guests; having a form of hedge separating you from the outside world can up the experience.
If you're one for greenery, consider using shrubs well-manicured to form a rectangular hedge. This gives a high degree of privacy as it completely screens you from the neighbors.
Barberry, Boxwood, and Holly and some popular hedges to try. You can as well use a regular fence depending on your taste.
Also Read: How to Decorate a Small Patio Space
3. Use pot/container plants for your patio decor
Plants elevate the serenity of any space,   breathing life and making it inviting.
There are many ways to use plants in your patio, but the most cost-effective and lowest-maintenance option is to use container plants. Why?
Using pot or container plants will help you avoid the cost of tearing down and reconstructing a new patio every time you need a remodel. All you have to do is move the plants in their containers.
You also get to grow tropical plants in summer and take them indoors when the snow comes.
Whichever method you use, avoid flowers that invite bees. You don't want your visitors or yourself getting stung while lounging.
4. Incorporate a pool into your patio landscape design
What could be better than jumping into a relaxing pool after soaking up the sun on your patio? This sense of convenience takes the functionality of your patio to whole new heights.
However, consider if this add-on is within your budget as the cost of maintaining a pool is no child's play. If you worry about your kid's safety, you can skip this altogether.
5. Cover up with pergolas
While being outdoors, you'd probably long for some shade once in a while when it gets too sunny. At the same time, you don't want to let go of that outdoor feel. The solution to this is installing a pergola shade.
A pergola shade increases your patio's functionality because it can be covered to increase your comfort, transforming the space into a room with an outdoor-indoor feel.
Wrapping up
Patios are a must-have for the luxury-loving homeowner. But getting the most out of the space requires conscious choices in the design, placement, and landscaping. If you can't figure it out alone, seeking assistance from a professional is always an excellent step.