Plumbing emergencies rarely occur at the most convenient times. They strike at odd hours in the night or during weekends. You rarely have time to think clearly when they strike. You may find yourself struggling to find a reliable plumber at that moment. Fortunately, emergency plumbers are experts in handling unforeseeable plumbing issues. Most emergency pros are available 24/7 and on holidays and weekends. 
When a plumbing disaster strikes, you may be tempted to hire any readily available plumber. While taking immediate action during a plumbing disaster is commendable, taking precautions when selecting a plumber is equally important. Taking extra caution saves you future disappointments. Here are seven factors to consider when hiring an emergency plumber.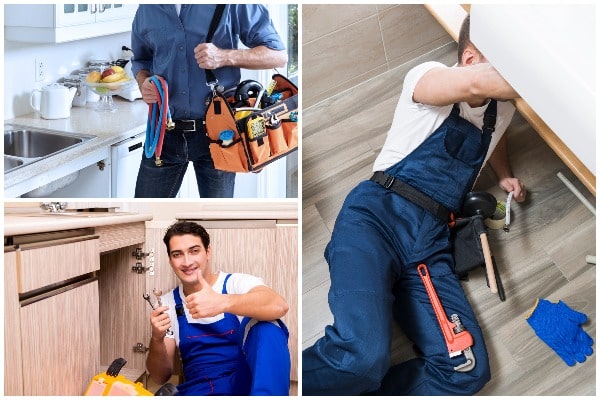 Availability
An emergency plumber should be available 24 hours a day, 7 days a week, and 365 days a year. This eliminates the risk of calling an ordinary plumber who typically operates during normal business hours. Given that plumbing disasters strike at odd hours, you need a professional who will be available at all times. 
Plumbing disasters, such as burst pipes or sewer backup, need immediate attention whatever time they occur. You should have the contact details of a plumber who will not disappoint you in times of emergency. 
License and Insurance
To put it directly, you should never hire an unlicensed and uninsured contractor for any of your plumbing jobs. A license serves as proof that an emergency plumber has the requisite plumbing skills. By hiring an uninsured emergency plumber, you may be courting a disaster. 
If a plumber gets injured while working, you may incur a costly premises liability. Hire a pro who has insurance coverage to prevent such issues. Insurance caters for any mishap that may occur during the engagement period.
Emergency Plumbing Services Offered
Plumbers offer a wide range of services. These services include emergency plumbing, leak detection, sewer line repairs, and drain cleaning services. Ensure that you select a plumber who offers the services you need. 
If you are unsure about the plumbing services your potential plumber offer, always ask. Doing this eliminates the risk of a plumber arriving at your doorsteps but sadly cannot undertake your specific plumbing repair.
Materials and Equipment Used
Always keep an eye on the materials and equipment that your would-be plumber uses. Some technicians can be cunning. They may try to use substandard materials that may not serve for long. 
If possible, research the type of plumbing materials that your Indianapolis 24-hour emergency plumber may need for the repairs. This will help you monitor the repairs properly while ensuring only quality products are used. In some instances, some emergency plumbers may request you to purchase the materials needed for the repairs.
Upfront Price Quotation
Emergency plumbing services aren't costly as most homeowners tend to think. An emergency plumber may charge relatively higher but must be within the normal range. Avoid those plumbers that may want to overcharge you simply because you are in a crisis.
Compare plumbing fees of different plumbers by checking their business webpage or a local directory. This ensures that you get the most affordable contractor. Once you have settled on your preferred plumber, ask for a written quotation. The plumber develops the quote after surveying the plumbing issue. An upfront quotation eliminates the risk of future extra costs that a plumber may have overlooked or not anticipated.
References and Reviews
Plumbing system repairs and installations require an experienced plumber. It is good to know the reputation of the plumber whom you intend to hire for your plumbing issues. Working with reputable plumbers guarantees quality work. 
One way to secure reputable plumbers is by seeking recommendations from your friends and family members. You can also check the reviews and testimonials your prospective plumber has received from previous customers. Avoid plumbers with many negative reviews and unresolved complaints.  
Location
It is always good to hire a local plumber. Local plumbers are easy to find when a plumbing disaster strikes. This is especially true when a plumbing emergency, such as a burst pipe or clogged drain, occurs. 
A plumber living far away from your home may take longer to arrive than one living within your area. Every minute counts during a plumbing emergency. A fast response time can prevent costly plumbing repairs and even save lines.