As a home or business owner, one of the last things that you want to have to contend with is plumbing issues. Having to call in plumbing services can present a cost that you were not expecting and it can unveil potential problems that you were unaware of.
It is the last thing that a home or business owner wants to deal with. But when emergencies come up, it is important to have access to the kind of services that can get the issue resolved in short order. These are the five types of emergency plumbing services that you may need at a moment's notice.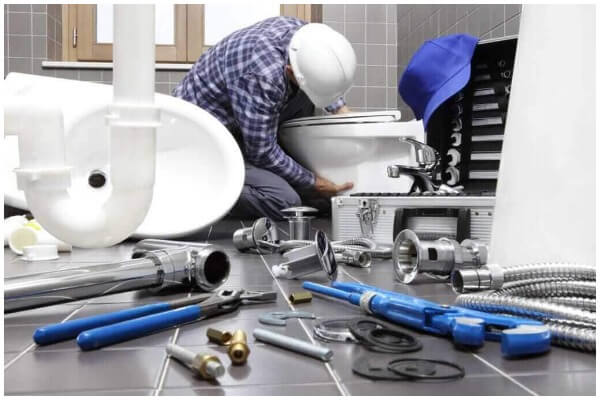 Toilet and Bathroom Plumbing
This is one of the most common emergency plumbing issues. Generally speaking, that means a clog somewhere in the system. The bathroom, the toilet in particular, is the prime suspect when it comes to these issues.
A quality plumber will be out no matter the time because some issues simply cannot wait until business hours. That can mean the difference between total clogging and a quick, reliable fix. The former can have major consequences for your entire system, so get the help that you need.
Also Read: Five Ways to Make Your Bathroom Feel More Luxurious and Spa-Like
Water Leaks
While it may not be ideal to have to contend with a clog, the very last thing a home or business owner wants to see is a leak. A leak means that there is the potential for water damage right around the corner so long as the leak persists.
Leaks can come in all sizes and can start from a number of points. A quality plumber will be able to pinpoint the source of the leak and make the appropriate repair. All for a convenient, total fix.
Damaged or Broken Pipes
Generally speaking, water pipes running into a home or business are pretty durable. But they can become damaged or even broken, particularly when the weather turns frigid and temperatures start to drop severely.
Having access to emergency plumbing services means that, even if you are contending with a broken pipe, a professional can be on the issue in no time. When it comes to damaged pipes, waiting is not an option. The right professional can pinpoint the source of the issue, shut the water off to prevent further damage, and then work to replace the bad component.
Also Read: How Do I Choose the Best Plumbing Contractor in My Local Area?
Water Heater Issues
We tend to overlook the convenience of having hot water whenever we like. But when there are issues with the water heater, it can be about more than simply losing that hot water. When your water heater is in bad shape, it could even be a threat to explode.
The last thing you want, particularly during colder months, is to have your water heater out of commission. A proper emergency plumber can come out and ensure that your water heater gets back up and running the way that you expect it to in no time.
Gas leaks
Some emergency plumbing issues shift from "inconvenient" to "potentially dangerous" quickly. One of those issues is a gas leak. Whether the leak comes from a gas line, a furnace, or a water heater, it can be especially dangerous for everyone inside.
Going with an emergency plumber means resolving the issue and doing so safely. They will take the practical measures to prevent a potential explosion all while working to diagnose the problem and implement a fix. But most importantly, they will ensure that it is safe for you and your family to return before being finished with the job for good.