Home remodeling, or home renovation, refers to improving an outdated, broken, or damaged residential structure to make it more functional or aesthetically pleasing.
Whether you want to increase the value of your home or close a deal on a home you can't wait to make yours; odds are, there are home remodeling ideas you can consider, such as the following: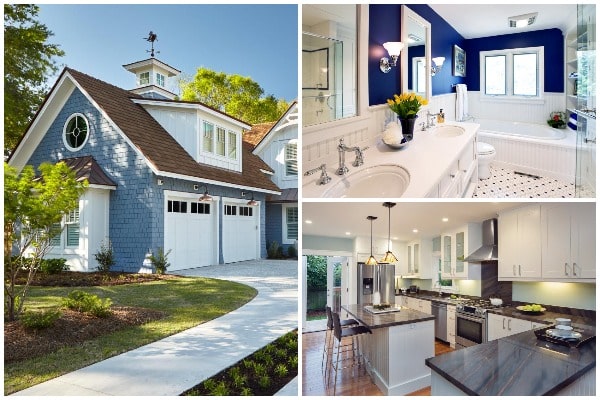 Update the Flooring
Most peel-and-stick options for flooring are so thin that you wouldn't find it necessary to remove an existing flooring to give your home an upgrade underfoot.
Even if your flooring should come off because you can't stand it anymore, updating it with a new one will be a lasting project, which isn't too costly. Plus, there are many DIY options to save on the labor for this project.
Consider High Gloss Furniture
When decorating your bedroom, choosing a style that suits your lifestyle and personality would be best. Different bedroom furniture styles are available in the market these days, with modern designs becoming popular.
Modern high-gloss furniture ideas are the best option for creating a contemporary home appearance. Those pieces of furniture are often designed with comfort and style in mind, making them a suitable option for everyone who wants to create beautiful and elegant bedrooms.
The surfaces of high gloss furniture aren't painted or varnished – they are polished instead. This gives them a smoother surface, which is easy to clean compared to furniture made of wood.
Create a Broken Plan Layout
Open-plan layouts are not meant for every homeowner. Although completely open plans make the most out of smaller spaces and ascertain light flows from one room to another, they make it difficult to create a more intimate and private area in most renovation projects.
That is where broken plan layouts come in handy. These layouts are open and, at the same time zone, through the implementation of internal windows and partial walls. This strategy works perfectly for compact and large homes alike.
Install Wash Basin with a Cabinet
Builders and designers put effort into delivering the most contemporary look possible. Through wash basin with cabinets, you can provide your bathroom with a vintage, luxurious, modern, or captivating feel, which could be important for its appeal and design.
Whether or not a particular type of basin is your top choice for your bathroom, there are several factors to consider, including the color scheme, the space's design, the basin's proximity, and the walls.
Add Attic Insulation
Green homes always sell. No one wants to pay thousands of dollars every month for cooling and heating while they can save all that. Making sure your residential property has enough insulation can actually increase your home's value, especially to discerning buyers.
The best way to achieve this is through adding attic insulation. This won't just save you cash on your electricity bills. You will also recover $1,700 for its initial investment of $2,200. That is around 75% value recovered.
Also Read: How to Transform Your Attic into Livable Space
Convert Unused Space
Especially if you are looking to remodel a small home, it will be thoughtful to convert unused spaces. Perhaps that formal dining space doesn't make any sense nowadays, and you want to convert it into something more functional, which can fit your life. If your dining room is right off your kitchen, convert the unused space by expanding it to your kitchen.
If you also have an unfinished basement, you can convert it into a movie or game room. Like some individuals, you can as well convert your basement into separate units to rent it out.
Lower the Living Room
Making a sunken zone for your sofas in the living space is a great and contemporary home renovation trend. It will give the space a more personal feel and, at the same time, make it feel bigger than it actually is.
If you are looking to modify the entire space or room, regard this project as one of the most creative home renovation options. And to make this work for you, use low sofas because they take up little space.
Conclusion!
Even when you are satisfied with the looks of your current home, there could be somewhere you feel that it requires some updates. But whichever updates you choose to make, ensure the remodeling ideas are inexpensive and easy to do.