If you're like me, you know that the little things in life can make a big difference. Take doormats, for instance. They're the unsung heroes of our homes, greeting us at the door, keeping the dirt out, and adding a touch of style to our entryways.
But did you know that you can save a pretty penny when shopping for doormats online? Yep, that's right! Today, I'm sharing some of my favorite tips and tricks to help you get the best bang for your buck. So, let's dive in!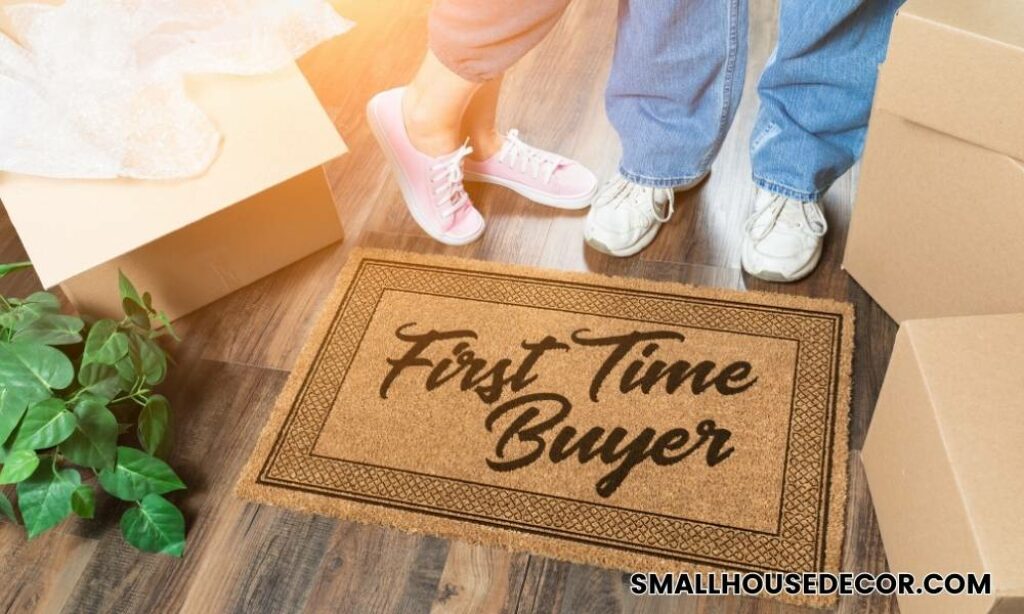 1. Compare, Compare, Compare!
Before you hit that "buy" button, make sure you've done your homework. There are countless online retailers selling doormats, and prices can vary significantly. Websites like Google Shopping or PriceGrabber can help you compare prices across different platforms. Remember, the cheapest option isn't always the best in terms of quality, so read reviews and ensure you're getting value for your money.
2. Sign Up for Newsletters 📧
Many online stores offer a discount for first-time subscribers to their newsletter. It could be a percentage off your purchase or a flat dollar amount. Not only will you save on your initial purchase, but you'll also be the first to know about sales, promotions, and new arrivals.
3. Use Cashback Websites 💰
Websites like Rakuten (formerly Ebates) or TopCashback offer cashback for purchases made through their links. If you're planning to buy a doormat online, why not get some money back in the process?
4. Wait for Sales 📅
If you're not in a hurry, consider waiting for holiday sales or end-of-season clearances. Black Friday, Cyber Monday, and post-holiday sales can offer significant discounts. Plus, many online stores have mid-year sales or anniversary sales that can be a goldmine for savings.
5. Check Out Coupon Websites 🎟️
Before finalizing your purchase, visit websites like RetailMeNot or Coupons.com. These sites often list promo codes that can give you a discount on your order. It takes just a minute, and you might end up saving more than you expected!
6. Consider Buying in Bulk
If you have multiple entrances or you're looking to change your doormat with the seasons, consider buying in bulk. Some websites offer discounts when you buy more than one item. Plus, you can always split the cost with a friend or neighbor if you both need new doormats.
7. Read Reviews 🌟
While this might not directly save you money, it can prevent you from wasting it. A doormat might look great in pictures but could be thin or wear out quickly. By reading reviews, you can get a sense of the product's quality and durability. It's better to invest a little more upfront than to replace a subpar doormat every few months.
8. Opt for Timeless Designs
Trendy designs might catch your eye, but they can go out of style quickly. By choosing a timeless design, you ensure that your doormat will remain relevant and stylish for years to come, saving you money in the long run.
9. Avoid Impulse Buys
It's easy to get swept up in the excitement of online shopping, especially when you see a design that you love. But before you add that doormat to your cart, take a moment to consider if you really need it. Impulse buys can quickly add up, so it's always a good idea to shop with intention.
10. Consider DIY
If you're crafty, consider making your own doormat. There are tons of tutorials online that can guide you through the process. Not only will you save money, but you'll also have a unique piece that reflects your personal style.
Doormats Online: A World of Choices
One of the best things about shopping for doormats online is the sheer variety available at your fingertips. Gone are the days when you had to hop from one store to another, hoping to find the right design. Now, with just a few clicks, you can explore a plethora of designs, materials, and sizes. Whether you're looking for something quirky, classic, or somewhere in between, online shopping has got you covered.
The Magic of Accent Rugs
While we're on the topic of floor decor, let's not forget about the charm of an accent rug. Just like a doormat welcomes you at the door, an accent rug can tie a room together, offering both comfort and style. And guess what? Many of the tips we've discussed for doormats apply to accent rugs too! So, whether you're revamping your living room or just adding a touch of warmth to your bedroom, keep these money-saving tricks in mind.
Why Online Shopping is a Game-Changer
The beauty of shopping for doormats online isn't just about variety; it's also about convenience. Imagine sipping your morning coffee, browsing through designs, reading reviews, and making a purchase, all while still in your pajamas. Plus, with detailed product descriptions and customer photos, you get a comprehensive idea of what you're buying, reducing the chances of post-purchase regret.
The Environmental Angle
Lastly, let's touch upon something we often overlook: the environmental impact. When you buy a quality doormat online, one that lasts for years, you're not just saving money; you're also reducing waste. Every time we opt for a durable product over a disposable one, we're taking a step towards a more sustainable future. So, the next time you're shopping online, think of it as an investment not just in your home, but also in our planet.
Wrapping Up
Shopping for doormats online doesn't have to break the bank. With a little research, patience, and creativity, you can find the perfect doormat for your home without overspending. Happy shopping, and may your entryway always be stylish and dirt-free!