There's no denying the fact that the advent of COVID-19 has changed the dynamics of work. Today, a lot of people work from home, as it is an easy way for them to make money. And why not? Since most businesses have still not started functioning from commercial workspaces. 
While working from home has many benefits, people can get distracted easily. Thus, it's important to create an effective work-from-home space. Below, we have mentioned a few tips to breathe life into this goal: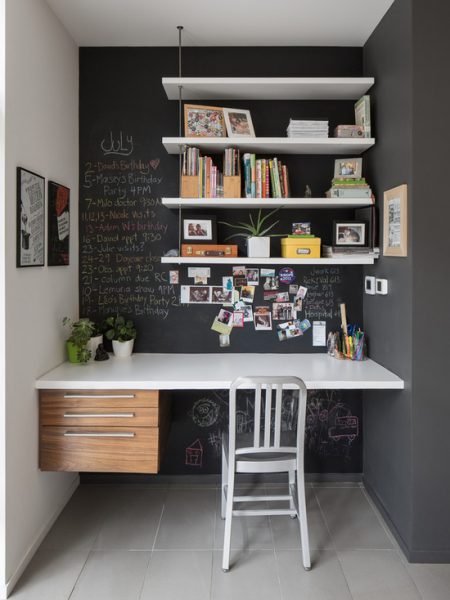 Create an Office Space
It's important to maintain the normalcy of a workplace when you're working from home. Unless you don't create the vibe of working from an office space, it will be hard to stay motivated to accomplish your tasks. Look for an ideal space in the house that can be used to make you feel your best. 
The goal is to use a unique space to make you feel at work. After all, you cannot use the TV lounge to create a work-from-home space. Everyone walking by will be a distraction from work. 
Find a Unique Way to Add Activeness to Your Office Area
The office area has to be amazing. It should be a reflection of your personality. This way, you will be naturally drawn to it. There are different ways you can add activeness to your office area. Without the walk to the office, the interaction with co-workers and everything else will be missed. 
What's more, if you have a strong bond with colleagues at work, you will miss that a lot. We recommend you opt for a standing desk, as it allows you to be more active at work. 
Choose Comfortable Furniture
Every office has comfortable furniture, so employees feel at home. The same has to be done when you're working from home. The work-from-home furniture has to be unique and comfortable for you. Visit chairs-advisor.com to check out the best furniture that can be used at home. 
Good quality furniture has the power to take the experience of working from home to the next level. You need to have a comfortable desk and chairs for an amazing experience. Try considering Mafille La Maison.
Create a Positive and Motivating Environment
When you're working from home, it is easy to get carried away by the "comfort" factor of the home. This is why it's important to create a positive and motivating environment for yourself. It will push you to continue with your efforts. 
Unless you don't create a motivating environment, it will be hard to accomplish your tasks timely. You need to create an environment that is more fun and interactive. It's an easy way to ensure things go in the right direction. Whether it's about jazzing up the walls or doing the lights, the environment should be cozy. 
Get Some Realistic Ideas
Always sift through Instagram and Pinterest to get the best ideas. Unless you don't have several options in your head, it will be hard to rest assured that you will come up with the best option. Your work-from-office setup has to look somewhat like an office space. So it's best if you fill your mind with some amazing ideas. This will be highly beneficial if you have plans to work from home for a long time.