A beautiful home is one that you and your guests will want to stay in because of how comfortable it is. Creating such a home entails making it welcoming and warm so that it becomes a sanctuary you enjoy. Here are some ways to make your home feel cosier and more welcoming.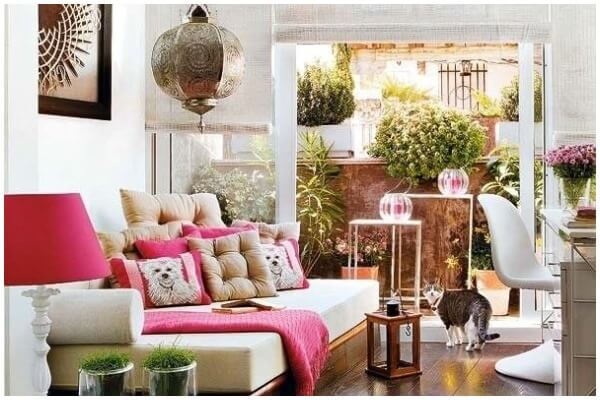 Add Some Texture
Adding textures that draw people in and make them want to touch the textures is an important part of making your home feel cosier. Warm living spaces typically use different textures that not only draw the eye in but also add a sense of personality to the space.
There are lots of ways to add texture to a room including adding some velvet sofas and shaggy throw pillows. You can also mix and match different textures to create interesting looks. Take care not to add too many textures because they can make your rooms look and feel too busy.
Try to go with three to four textures in each room, but the sweet spot for many people is two. You can check out a luxury interior designer's website to see how you can layer different textures while making them work together for a harmonious look and feel.
Source Custom Window Treatments
Luxurious curtains and window treatments that fit the space perfectly make it feel cosier and can also make your home look bespoke and expensive. Custom window treatments can be quite pricey but if you are willing to invest, they will be a great addition to the home.
Add a Rug
A rug ties a room together and creates visual interest that you and your guests will notice. You can find lots of affordable rugs in many stores and on the second-hand market, but it is always better to buy a high-end woven rug instead. These rugs feel great when walking barefoot in the house, and they do not fray at the ends as their cheaper counterparts do.
Rugs are an especially great idea for homes that feel sterile and sparse and spending some money on an expensive but well-made rug should add some character and help the room look better.
Add Some Plants and Flowers
Plants and flowers improve the mood inside your home and make it feel more inviting and liveable. You should ensure that the plants you add to your home are hard to kill unless you know you will remember to spend time tending to them.
Start by finding unused corners, surfaces and unused white space. Fill these spaces with flowers and plants that look great. For the flowers, ensure they are full and lush for a classy and cosy look.
Upgrade Your Art or Add Some
If you have cheap prints or no artwork on the wall, you should rectify that quickly. You can find some pieces online, contact a local artist to create something you love, or even pick up a piece from a local store.
Making your home feel cosier is much easier nowadays because there are many affordable ways of doing so. You do not have to spend a lot of money, and you can even stagger the changes so buy slightly expensive items that will last a long time.