Many first-time buyers make their homeownership dreams come true with an old, used home because it is a more flexible investment than investing in a newly constructed property. Sellers are more amicable and generous during negotiations, as used properties usually have extensive repair needs. 
Investing in a used home may seem like a fabulous bargain, but wait till you get down to fixing, restoring, and refurbishing. Depending on how old the property is, a detailed inspection can bring numerous defects to light. If you don't adopt a strategic approach, you will find yourself spending uncontrollably to make the property functional. 
Investing in a used home is not a bad decision, as long as you're prepared with a flexible restoration and improvement budget. Keep reading to explore practical tips that will make your homeownership journey fruitful and worthwhile.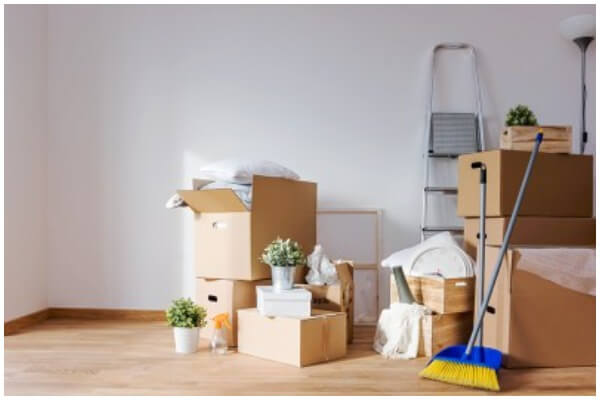 Inspect. Repair. Improve 
It's crucial to undertake this step before you move into the property. Start with a detailed inspection to identify primary and minor defects and understand the property's structural condition.
You can use the inspection report to persuade the seller to reduce the price or throw in other generous concessions. However, if you've agreed to waive off the inspection and repairs for a reduced price, brace yourself for more expenses along the way. 
You have to attend to numerous repairs and maintenance chores such as restoring and upgrading plumbing fixtures, garbage disposal, electrical wiring, HVAC filters, and cleaning out the drains – common issues if you're investing in used accommodation in California. We strongly advise against taking the DIY route and hiring professionals to ensure efficiency and a job well done. 
A quick Google search using the keywords drain cleaning Irvine CA will help line up all your options and help you choose a service that's reliable and easy on your pocket. Stay away from electrical and plumbing upgrades because these jobs demand the attention of a seasoned technician to perform necessary upgrades. 
Also Read: 5 DIY Plumbing Tips Every Homeowner Should Know
Planning Renovations & Upgrades 
Are you planning to undertake any upgrades or renovations to tailor your new home to fit your lifestyle and needs? Renovations and upgrades are typically a necessary investment when moving into a used home. 
You may want to add more cabinets and a spacious breakfast area to the kitchen. Or perhaps, you want to remove the shed to add an elaborate deck to the outdoor space. We advise planning the renovations and upgrades before you move into your new property. 
You may not want to undertake any significant transformations, but you will feel differently once the restoration begins. Once the construction crew gets started, you may feel like adding a walk-in closet and fresh paint across all living spaces. 
It's wiser to map down your restoration needs and plan all the upgrades you need before initiating the process. You will have to upgrade the electrical wiring, mainly if your home was constructed before the 21st century. 
Older homes demand extensive upgrades to prevent energy wastage and install modern amenities. It's essential to undertake a detailed inspection to understand the cosmetic and structural design and plan your restorations accordingly. 
Even minor upgrades, such as energy-efficient fixtures, a fresh coat of paint, and storage solutions, can work wonders if you want to spruce up the overall look of the home you just bought.  
Power Washing & Decluttering 
Once the upgrades and improvements are made, it's time to bring in the pressure washers and perform a deep clean.
It's crucial to give your home a power washing session to eliminate all dust, debris, and junk. Also, it is good to power wash once all the heavy furniture and fixtures are installed and after the movers and technicians have installed and moved everything. 
In the first week, you will find yourself cleaning a lot to transform the property into your neatly organized home. Decluttering is an essential step to cleaning and junk removal.
Also Read: Plumbing Problems? Here's Tips and Tricks to Prevent or Clear a Clogged Drain 
Take Measurements & Dimensions 
Imagine the agony and frustration of struggling to fit a king-sized bed through a narrow and small doorframe.
The disappointment will worsen the fatigue and exhaustion unless you avoid this experience with a clever strategy. We advise taking measurements and dimensions of everything, from halls and doorways to fixtures and furniture. 
Taking measurements in advance will help you eliminate future annoyances. You can disassemble heavy furniture and larger fixtures and assemble them later. This strategy will help you prevent damages by trying to fit your furniture into tight spaces. 
Taking measurements of window frames and doorways will also help you with your cosmetic goals. You can have the curtains tailored to the frame and add storage units and fixtures without measurement issues.
A Room-by-Room Approach 
Sprucing up a used home isn't easy, as an old property demands dozens of repairs and upgrades. On top of that, you have to pack your entire life into neat little boxes securely, only to unbox again. The whole process can be challenging and frustrating. 
Take a clever approach, the room-by-room approach. The idea is to start packing with the least essential room, working your way up to the most important one. When it's time to unpack, start with the required space and work your way up to decorative elements. 
Rome wasn't built in a day, and your house won't look perfect in a day either. It's crucial to avoid rushing through the process and instead work with a conservative strategy. 
Also Read: Moving To A New Place? Here Is What You Should Keep In Mind
Conclusion 
Moving into a used home can seem like stepping into a money trap where you constantly spend on repairs and improvements.
You have to make the house functional and habitable before relocating your family and loved ones. Be sure to undertake a thorough inspection to examine the repair costs before investing. 
It's crucial to work with seasoned professionals and avoid taking the DIY route with plumbing and electrical upgrades.]
Planning the repairs and upgrades before moving in will help you ensure a smooth, hassle-free settling-in process. It would also rid the house free of all hazards that can cause harm to you and your family.