Home is one of the biggest investments you make in all your life – both in terms of money and significance. So, you must make the best use of that investment! Most people want their homes to stand out, incorporating unique and attractive designs that captivate everyone at first sight.
If you also want your home to amaze everyone with a beautiful and jaw-dropping design, here we present some top-designed living spaces in the United States. Let's get to know more about their beauty and elegance, and take inspiration from them for making your dream home stand out!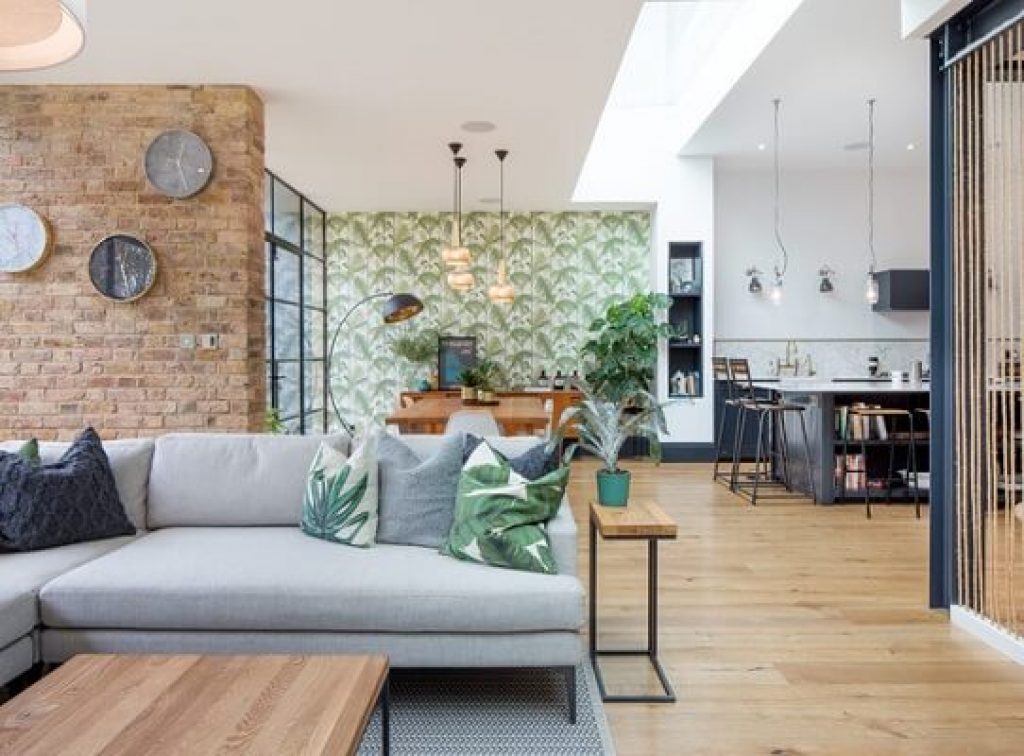 Our Shortlist of Top-Designed Living Spaces

1. Washington, DC
Address: 3131 Chain Bridge Rd NW, Washington, DC 20016
Price: $9,995,000
Size: 12,200 sq.ft
Washington is widely known for its luxurious real estate offerings. 3131 Chain Bridge Road is just another modern masterpiece that Washington has produced. The exterior of this home is timeless and elegant. The marvelous exterior is covered in customized bronze panels and handmade clay brick tiles.
This home has a serene rear garden with thoughtful landscaping, attractive stone-slab terraces, and a beautiful saltwater pool. The luxurious open-concept living space makes the home even more welcoming. The main level has a 2-story living room that includes a formal dining room, fireplace, butler pantry, and open kitchen.
Talking about luxury, the 6-bedroom suite and a total of 6 full + 2 half bathrooms ensure an extraordinary level of privacy and comfort for the inhabitants. The top level of the home has a big lounge including an office and kitchenette, with a sliding glass door opening to a beautiful terrace.
All these luxuries certainly come at a big price. While this property is priced at $99,95,000, the offerings that come with the home make this a sensible option to go for!
2. Arlington, VA
Address: 729 N Barton Street
Price: $2,199,000
Size: 4450 sqf
729 N BARTON STREET is a fancy Arlington home with paver driveways, beautiful quartz countertops, and a customized Dekton fireplace. The hardwood floors add a different dimension to the design of this home. With laundry rooms full of washers and dryers, wall-mounted flat TVs, and gorgeous lighting, this house shows what top luxury is!
With an open floor plan, this home has 4 levels, 5 bedrooms, 5.5 baths, 2 balconies, and an additional flex room. The kitchen is a beautiful one too, featuring a custom table and island, built-in seating, top-class appliances, and more.
To buy this home, you need to spend something around $2,299,000. Considering all the amenities and conveniences, the price makes total sense!
3. Boston, MA
Address: 145 Eutaw St
Price: $749,900
Size: 926 SqFt
Boston neighborhoods boast many premium housing facilities that will attract any sophisticated human being. Here we are going to talk about 145 Eutaw St., which does proper justice to the name and fame of East Boston. This gorgeous 926 sq. foot house is placed on a 2700 sq. foot lot. It has 2 bedrooms, one full bathroom and a half bathroom. While the space might not be among the largest ones, this home shows a great example that the greatness of design doesn't always rely on the available space.
The best part about this home is that it makes the most use of the little space it has. Efficiency was a top consideration when building this house, and it has incorporated numerous innovations to make the home look more spacious. This cape-style home boasts a unique luxury and aesthetic that amazes any human eye.
Other best things about this home include its generous zoning district, a prime commuter location close to the Airport T-Station, and easy highway/tunnel access. You will also enjoy many off-street parking spaces around. All these conveniences and excellences come to you at an affordable price. It costs you $749,900, at a $809.83-per-square-foot price.
4. Fairfax, VA
Address: 9316 Coronado Terrace
Price: $1,100,000
Size: 3,432
If you are a fan of Mid-century Modern homes, then you can follow the appealing design of 9316 Coronado Terrace. The over-3400-square-foot finished living space includes attractive hardwood floors, 10-foot vaulted ceilings, and floor-to-ceiling glass windows. In addition to that, it has an in-ground heated pool that is long enough for you to do lap swimming. A beautiful porch is also there, where you can spend your peaceful afternoons by reading or watching the beautifully landscaped backyard.
The main floor has 3 bedrooms while there is a 4th one on the lower level that is destined for welcoming guests or using as a home office. The number of bathrooms is 3. The kitchen is decorated with quartz countertops, white wooden cabinets, and blue mosaic tiles.
This home is a big one covering 3,432 square feet. The price is $1,100,00, a more than reasonable one considering all the offerings it comes with.
5. Bethesda, MD
Address: 8801 Fernwood Rd, Bethesda, MD 20817
Price: $11,500,000
Size: 15,000 Sq Ft
If you have enough space to play with, you can follow this 8801 Fernwood Road. This huge 15,000-square-foot beauty is built so well that it seems like not a single detail has been missed while building this. You will easily notice the excellent workmanship and top-notch materials that help this home to differentiate itself from others. This huge residence has 6 bedrooms and 10 bathrooms in total. Firstly, there is a large primary suite at the main level, which facilitates multi-generational living. The upper level has a second primary suit and three sets of French doors. You can enjoy the rear garden and the swimming pool from there. Indeed, the beautiful view of the pool and rear garden makes the place even more gorgeous.
Wondering about the price? You guessed right, this house indeed is an expensive one. You can buy this beautiful home by spending $11,500,000.
We hope that the homes we have discussed here have helped you gain a better idea of the latest trends in home design. By analyzing them wisely and following the designs you like, you can also incorporate something different and captivating in your next home makeover.