Agree or not, the rich architectural heritage contributes a lot to the diverse beauty of Texas.
With its vast landscapes, Texas offers a lot of hidden gems that are sure to capture your heart. There are cozy neighborhoods in Texas that showcase luxurious, rustic estates. Every neighborhood has its own unique personality and allure. But specific Texas neighborhoods stand out in terms of rustic elegance. 
To uncover Texas's traditional and architectural delights, we will take you on a journey through 7 of the coziest neighborhoods in Texas. Join us as we explore these captivating Texas locales and discover their exterior design ideas..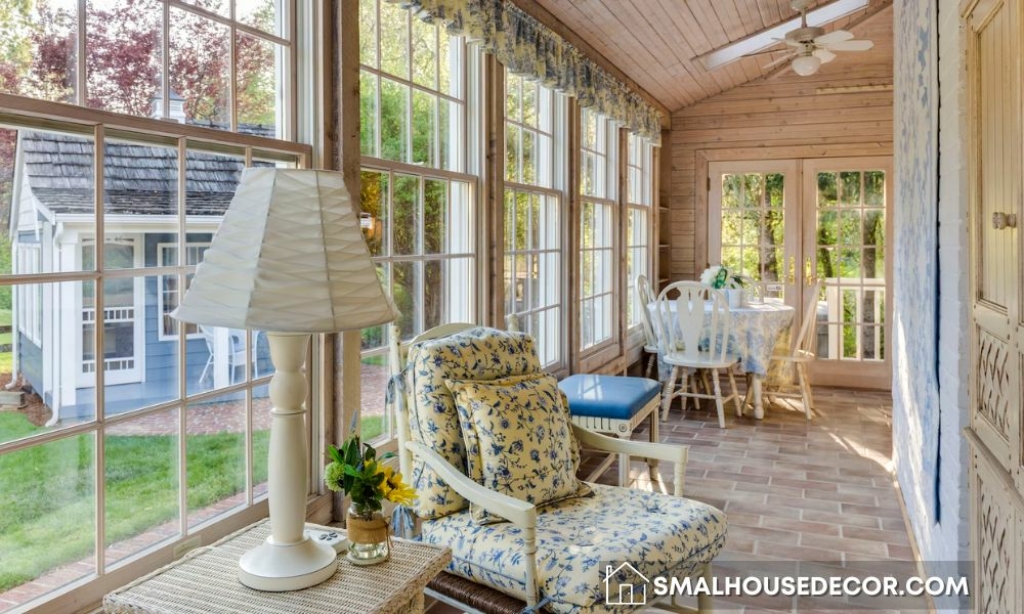 7 Neighborhoods In Texas To Copy Traditional Home Exterior Design Ideas
There is a rustic gem waiting to be uncovered in almost every corner of Texas. However, the following 7 neighborhoods are exceptionally rich in terms of rustic culture. 
1) Westlake
Nestled in the Texas Hill Country, Westlake offers a perfect blend of natural beauty and upscale living. This neighborhood is known for its luxurious homes and vivid surroundings. Westlake has been preserving the region's architectural heritage for a while. So, it is a treasure trove for rustic architectural enthusiasts. 
You can discover exquisite estates that frame breathtaking views. One of the standout rustic architectural beauties in Westlake can be found at 1615 Terra Bella Dr. This sprawling estate features a charming stone facade, exposed wooden beams, and large windows. A clear attention to detail in craftsmanship can be noticed. Additionally, the use of natural materials creates a warm and inviting atmosphere.  
2) Wedgwood
A fantastic neighborhood in Fort Worth to find rustic gems, as it showcases a mix of mid-century and rustic architectural styles. You will find a lot of ranch-style homes in Wedgwood, most of which can be bought for under $300,000. These homes are distinguished by features like pitched roofs, brick exteriors, and wooden trim. 
A ranch house at 5832 Saddle Ct. can be a notable example in Wedgwood. The house features distinctive stone exteriors and exposed brickwork. Large and open floor plans were planned during the home's design. It evokes a sense of warmth and coziness. Vaulted ceilings with exposed wooden beams, stone fireplaces, and abundant natural light are some of the captivating rustic details you will find in Wedgwood.    
3) Glen Abbey
Situated in the city of Dallas, Glen Abbey is actually a homeowner's association. It has been one of the most exclusive communities since its development in 2000. It is also renowned for its beautiful estates and rustic-inspired homes. One architectural gem in this neighborhood is the 33 Glen Abbey mansion. 
This grand residence showcases a blend of European and rustic architectural styles. It exudes timeless elegance with its stone exterior, intricate woodwork, and steeply pitched roofs. Inside, handcrafted wooden accents, stone fireplaces, and expansive windows create a captivating rustic atmosphere. Just like this property, there are many rustic homes in Glen Abbey with timeless designs. 
4) Caliterra
Whether or not you find a ranch home anywhere in Dripping Springs, you will definitely find some at Caliterra. It is an ideal neighborhood for uncovering rustic gems. The architectural style in Caliterra is influenced by the Texas Hill Country aesthetic. 
Here, you will find homes that embrace rustic elements, such as wraparound porches, exposed wooden beams, and natural stone. A particular house at 150 Darter Lane harmoniously blends rustic charm with modern comforts. We have found its open concept of living very interesting. Additionally, the kitchen has vaulted ceilings to allow for ample natural light.
5) Bandera
Known as the "Cowboy Capital of the World," Bandera is a small town with a rich Western heritage. It is a perfect destination for those seeking rustic gems with a cowboy twist. The architectural style in Bandera reflects its cowboy culture. 
As an example, we can consider this house at 345 Laguna Rd. The house caught our attention with its rugged exterior made of stone and weathered wood. The exterior is designed with natural materials and earthy colors. This evokes a sense of authenticity and connection to the surrounding landscape.
6) Wimberley
Located in the Texas Hill Country, this charming town is known for its rustic beauty. The architectural style in Wimberley often combines rustic elements with a touch of southwestern flair. This makes it an excellent neighborhood for discovering rustic gems.
  A farmhouse at 5995 MT Gainor Rd. is a true example of this aesthetic. The house is built on a massive 99 acres of land. The exterior features clay roof tiles, wooden finishes, and a swimming pool. The interior features exposed wooden beams, stone fireplaces, and hand-painted tiles. Overall, you can expect an inviting and rustic ambiance in most ranch homes in Wimberley. 
Also Read: Felony Friendly Approved Apartments Near Me
7) Round Rock
You can find a mix of modern and rustic architectural styles in this suburb of Austin. Despite its growth, the area has managed to preserve its historic charm. Also, there are many historic buildings constructed with local stone and brick. These structures often have ornate facades, wooden shutters, and traditional porches.
This is how Round Rock gives a glimpse into its rustic roots. Although the district itself is a prime example of rustic architecture, a house at 1501 Lisa Rae Dr. stands out. The lot offers a large backyard, plenty of trees, and even a Cul-De-Sac. Luckily, this house is for sale, and the price has been greatly reduced from $1,125,000 to $925,000.      
Exploring traditional home exterior design ideas from Texan neighborhoods can provide a wealth of inspiration for creating a captivating and timeless look for your own home. From the architectural marvels to the charming details, these Texan gems offer a glimpse into the rich heritage and aesthetic appeal of traditional design.
---