When you're looking for the perfect home to raise a family, some of the most critical features are safety and comfort. You'll also want to ensure your home has everything you need to make each and every one of your family members feel happy living there.
Choosing a Custom-Built Home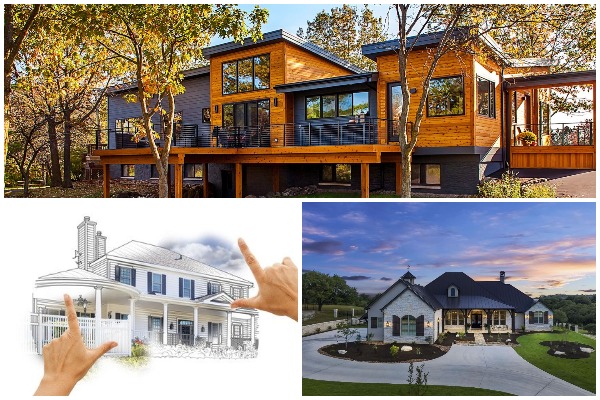 One of the easiest ways to guarantee that you'll find a home that contains everything you need for your family is to opt for a custom-built design. A custom home allows homeowners to make essential changes to the interior design or floorplan to ensure nothing is missing. You'll gain unprecedented control over almost every aspect of your home. 
When you buy a custom home, the only problem left to solve will be to ensure you haven't forgotten to request any features you might need. If you're interested in learning more about the specific options you can modify when you buy a custom-built home, you should consider contacting Blythwood Homes, a popular custom home-building company. 
Here are five features that every family home should include to help you guarantee to don't miss out on anything crucial: 
Open-Concept Floorplans 
Open-concept designs might not be associated with family living, but they work extremely well in that context. The reason for this is that open-concept plans provide families with a large space where they can spend time together without getting too crowded. 
Kid-Friendly Zones
You might keep a room or two in your home that is meant for entertaining guests, but you should also include a few spaces that you allow to get messy. Kids need room to play and be creative, which often involves making a mess. A perfect playroom should accommodate things like arts and crafts, a homework area, and plenty of playing space to spread out toys and games. 
Most of the time, kids love to play outside or in the backyard. If you have an outdoor living space, you have to make sure everything in your backyard is safe for your kids. Check the wooden materials like the flooring on your patio for splinters or maybe just shift to a trex select board to rid of the possible dangers of wooden materials.
When you have a kid-friendly zone in your home, you won't need to worry as much about your furniture because you can leave the less expensive items in the kid zones and keep the expensive items in the adult rooms. 
Also Read: These 20 Clever Under Stairs Ideas Will Make You Want to Rethink Your Home Design!
Safely Features
While your children are growing and learning, it will take awhile before they develop a strong sense of how to keep themselves safe. In the meantime, it is your job to ensure they don't get exposed to anything too dangerous. Adding safety features and zones to your home will help you do that job by keeping your children away from anything too dangerous. 
Storage Areas
When you have kids, you require lots of storage. For one, you'll have extra clothing around your home. But you'll also need a place to pack away all the new toys and games you'll inevitably accumulate. Be sure to pick a home that offers lots of storage areas, so you can quickly and easily clean up a messy room when you want. 
Incorporate more drawers and cabinets for extra storage as they don't take away a lot of space. And be sure to invest in quality hardware including drawer slides and cabinet hinges for them to be sturdier and have better functionality.
If you want to ensure your home has everything you need for a growing family, your best option will be to choose a custom home so you'll have choices. Contact a custom home builder to find out more.