Maintaining a beautiful lawn while balancing busy work days and the demands of a family can be quite a challenge for homeowners throughout the city. From workdays and school visits to social commitments, there's not much time left over for both leisure quality time and landscaping maintenance.
Artificial grass is a long-lasting alternative that helps families access the green space they seek without the time and resource strain required for natural lawn maintenance. With European artificial grass installation, the dream of a beautiful green space is more accessible than ever for any property type in the Greater Toronto Area.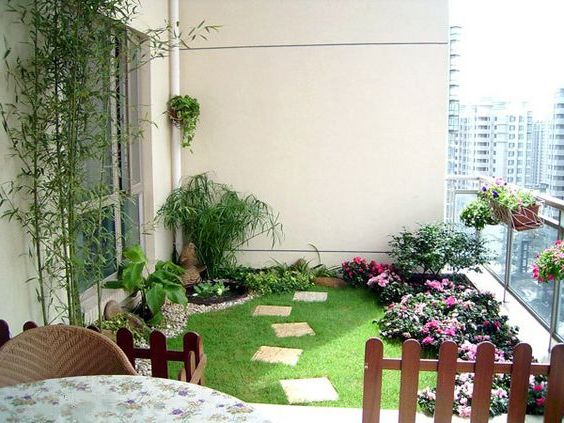 Low Maintenance Landscaping
To maintain the vibrancy, lushness, and functionality of natural grass landscaping, artificial grass installations don't require significant time, resources, or cost investments to retain their pristine appeal. Natural grass needs regular watering, mowing, fertilizing, and aeration to look healthy and full.
Despite days spent watering and mowing, natural landscaping grass is incredibly sensitive and can easily become overwatered, overgrown, burnt, or infected by disease. Artificial grass, on the other hand, requires virtually no time commitment after installation.
Designed for long-term performance, European-made artificial grass is equipped with a polyurethane backing and installed with high-quality infill that works together to hold up carefully designed synthetic fibres upright. 
Also Read: The Incredible Benefits of Hiring Lawn Care Services to Mow Your Grass
Beautiful Family Green Space Options
Artificial grass is available in a variety of styles suited to different applications, depending on its length, density, and colour. One of the most attractive qualities of synthetic grass is its inherent versatility. When installed at home, it can be used in a number of ways to suit every member of the family and their individual personality. Outdoor artificial grass for backyards can be used as a general lawn replacement that makes for comfortable play, partying, and more. But the applications can get even more specific. 
Swimming Pools: The water-lover in your family will love artificial grass around the swimming pool, which enables comfortable temperatures, reduces pool debris, and enhances the appeal of the backyard poolscape. 
Play Areas: From swing sets and jungle gyms to playhouses and more, artificial grass is a customizable option for kid-centric areas. The colourful aesthetic boosts allure for parents and children. 
Decks & Patios: Artificial grass installation goes beyond front lawns and soil. You can upgrade your decks and patios with lush, comfortable synthetic grass on alternative surfaces like wooden decks, patio bricks, concrete, and other hardscaping. 
Backyard Putting Greens: Artificial grass putting greens can be used to create entirely customizable golf greens with terrain, hole location, colours, and shape tailored to your unique preferences and skill level, encouraging years of family play. 
Fall Protection
EchoPlay, a thick, durable, fall-rated under padding, is laid beneath artificial grass applications at Echoing Green, especially where there are kids. This addition helps ease the minds of concerned parents who want to encourage curious and boundary-pushing outdoor play while also minimizing the risk of injury. The durable underlay reduces the chance of bruises, scrapes, and broken bones, increasing the opportunity for fun. When paired with the advanced Echoing Green permeable backing that facilitates water drainage, you can also mitigate slips and falls for family members of all ages.
Easy-to-Clean Surfaces
Despite their best efforts, kids can't help but make messes. Spilled drinks and sticky fingers are hard to avoid with young children, and cleaning up can be tricky with porous outdoor surfaces like grass and wood decks. Artificial grass installation means more time saved cleaning for parents. Cleaning up spills on synthetic fibres is as simple as wiping with a wet cloth. More stubborn stains and messes can be managed with a quick spray of a hose. 
Save Time with Artificial Grass Installation
Reimagine lawn care and outdoor time with modern artificial grass installation. Don't lose time on watering and mowing. Instead, spend your time with the people who matter most.