Trending Stylistic Window Treatment Ideas
Windows are an integral part of any room; thus, it holds the capability to change both the feel and look of a room. Practical window treatment ideas can make a difference to your space.
Window treatment ideas are manifold. Whether you're redecorating or moving into a new home, powerful window treatment ideas can impact your interior designs significantly. A window treatment can be referred to as a covering that can be placed around your window.
A window treatment gives your room a functional effect. There are different kinds of window coverings like blinds, curtains, shades that can alter your room's privacy, lighting, temperature, and other elements. You can look at some of the options given below;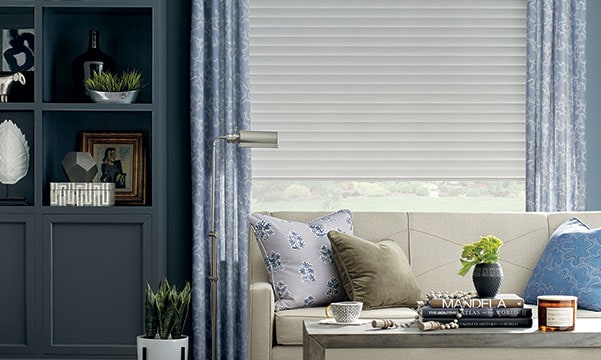 Shades
Any room of your home where you spend ample time can be chosen to implement shades. Since shades are made from a material whose weave blocks only some of the light, you don't have to worry about the room not getting enough light.
Shades are a great option for custom window treatments, they come in beautiful and stylish options, and they are also considered to be a good piece of investment for large spaces like the living room. Due to its material, you can easily control the amount of light that comes into your room.
Blinds
Window blinds have gained popularity over the years. Blinds are usually made of hard materials like vinyl or wood. Blinds have become a more popular choice now because they are more durable.
Blinds are very easy to open and shut. It can be pulled with a cord to customize the amount of light that gets into a room. You can choose from both horizontal and vertical kinds of blinds, depending on the size of your window.
Curtains
There are tons of designs available when it comes to window curtains. At the same time, choosing the colour of the curtain, you need to keep in mind the design and texture of the room so that it fits accordingly.
Choosing the right kind of fabric is very important so that enough light can seep through them into the room. Pattern curtains are in fashion nowadays, and your whole room will be lit up with the right kind of curtains.
Shutters
Shutters are a solid window covering that consists of a frame of vertical stiles and horizontal rails. These are made of hard material so they can filter out noise and cold. If chosen carefully, shutters can make the room look elegant.
One popular option for window shutters is composite PVC shutters, which offer a durable and stylish alternative to traditional materials.
You need to be careful in choosing the colour of the shutter. The darker the colour of the shutter, the more effective it can be in dulling out the light. The colour of your shutter also alters the colour of the light entering your room, and that is why you need to tread lightly.
Conclusion
There are multiple options available when it comes to dressing your windows. You need to consider certain things that decide on an appropriate window dressing like the room's texture, the amount of light you want, noise control, among others.
You can always go for traditional curtains, or you can choose the modern shutters. It all depends on how you want your rooms to look. Shades provide a luxurious yet bold look to your windows. If you want something more affordable, then blinds can be a better choice.