I moved to Canada from Russia 6 years ago with my husband Yuri and our son Ivan. After being here for 6 years, I observe more and more professionals coming here from the former Soviet Union looking for economic advantage and social security. Best moving companies in Canada are always busy with their jobs relocating people from here to there. Just imagine how quickly Canada became "the place" to be for immigrants. 
Here I would like to share my journey towards a better life.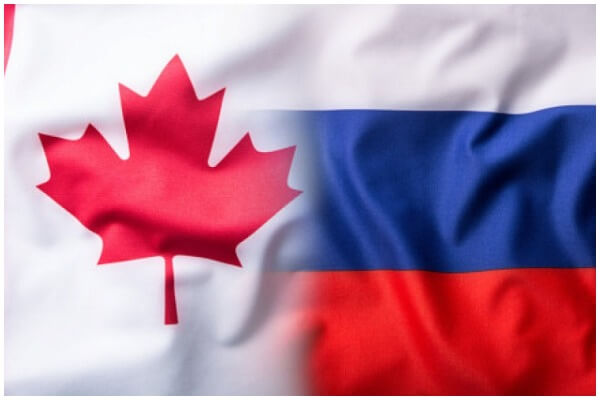 Starting your career from scratch is the stumbling point for a newcomer. I am a graduate of the financial college in Moscow, and I have worked as an accountant for 10 years.
My husband had a small business in sales providing medical supplies for private dental clinics. In the beginning, it was quite a challenge to find a source of income in Toronto without Сanadian experience and education.
Like thousands of other newcomers, we needed a survival job. It took me about three months of sending out resumes and going to job interviews before I could secure a cashier job at a local grocery store. My husband worked as a general laborer at one of the manufacturing facilities. 
Of course, Toronto is a vibrant city with a very energetic atmosphere. But we felt that we wanted something different. Too many people rushing around. Too many cars. Every time I felt that I needed an escape, this is why we spent a lot of weekends traveling around Ontario.
Also Read: Moving To A New Place? Here Is What You Should Keep In Mind
Everyone in our family enjoys road trips. We have visited many parks, camping grounds, and beautiful small towns. We decided it was time to visit Ottawa one day, and we all were so impressed with this city. Ottawa is a large city, but it is more relaxed compared to Toronto and has a greater amount of green space. In some places, it almost felt like Europe, really. 
For 2 years, we have been to Ottawa like 10 times and visited all the key points of interest. What we liked most about Ottawa is its super friendly people. My husband and I talked a lot about our relocating impressions, and, finally, we decided to move from Toronto.
It was an insight, an intuitive feeling that Ottawa was the better place to live. We have found a Canadian moving and storage company that helped us to relocate.
Also Read: Everything to Know and Do When Moving to Virginia
Among those Canada movers who came one day to load the moving truck was a guy who spoke our language. We talked, and It turned out that he was a newcomer himself. Like ourselves, he immigrated to Canada from Ukraine.
He used to be a truck driver, so from the very start, he went to driving school in Ontario and got a Canadian truck driver's license to work legally as a driver. After the course was over, he asked for an internship with one of the moving companies in Canada, and luckily, they accepted him for a full-time position shortly after. 
My husband appreciated the idea of becoming a truck driver himself. He explored the local job market and learned that long-haul truck drivers are always in demand.
He took the 12-weeks truck driving course and started looking for a job with all kinds of companies that hired truck drivers. He applied for vacancies from movers Canada, delivery companies, freight services, and major retailers.
Also Read: Things to Know Before Hiring a Moving Company
The main difficulty of finding a job was the fact that most employers wanted the driver with experience. My husband started as a fill-in driver for a commercial firm in Ottawa to gain the experience that allowed him to negotiate for a full-time position later. 
Overall, It was frustrating to lose what you have and to start from zero. Therefore we tried to be flexible, explore opportunities and keep working hard.