Buying a home for the first time can be both exciting and stressful. There's the anticipation of making an important decision, finding the perfect spot to call your own, and settling in; but all of this comes with great responsibility – you're about to become responsible for a large and ongoing investment.
As such, it is important to know what real estate market trends are influencing your purchase considerations and how different parts of the home buying process work so that you make an informed financial decision. In this blog post, we will discuss some background information on workflow processes as well as provide tips for understanding current real estate trends that could impact activity while purchasing a new home.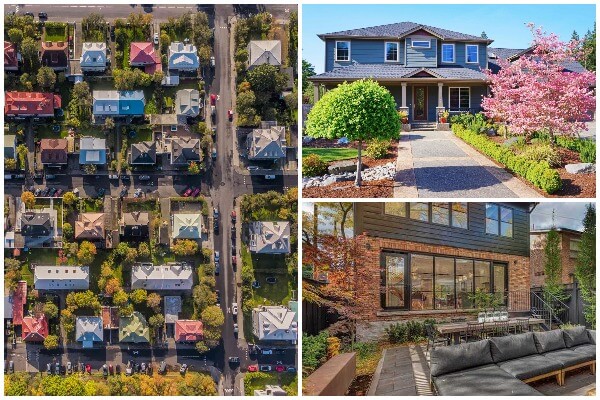 Before beginning your search for a home, understand how much you can afford and set an appropriate budget
Few experiences are more exhilarating than the journey toward finding your dream home. But before diving in, you need to establish a clear picture of your financial health. Understanding your finances and setting a budget are vital steps toward achieving your homeownership dreams. Set yourself up for success by taking the time to analyze your expenses, prioritize your needs, and set realistic financial goals.
Also, you can use this site or another resource to calculate mortgage payments. By doing so, you'll be able to embark on your search equipped with a thorough understanding of your financial capacity, enabling you to make wise decisions that will set you on a path to financial health and long-term success.
Obtaining pre-approval from a lender will help you find the right home, in the right price range
It's important to have a pre-approval letter from a lender when you're shopping for your first home. A pre-approval letter will show sellers that you're serious about buying and will give them peace of mind that you can afford the place they are selling.
The pre-approval process is usually quick and easy. You'll need to provide a lender with your financial information, including income, assets, debts, and credit score. Once the lender has this information, they can determine how much of a loan you are eligible for.
Make sure to research home prices in the area so that you don't pay more than is necessary for your home of choice
When looking for a new home, do your research on the neighborhood you're interested in. Not only does this include looking at the crime rates, nearby schools, and local amenities, but also the home prices in the area. You don't want to overspend on a property when you could have gotten something similar for a better price.
By doing your due diligence and comparing prices of similar homes in different neighborhoods, you'll be able to find the best deal and feel confident in your decision. So take your time, do your research, and find the perfect place to call home.
Also Read: Pros of buying real estate in Chonburi, Thailand 
Hiring a professional inspector to take a look at the inside and outside of your potential new home 
You've found the perfect home – it's got that charming exterior, plenty of space for your growing family, and it's in a great location. But before you put down any money, it's important to make sure there aren't any hidden issues lurking beneath the surface. That's where a professional home inspector comes in.
By thoroughly examining the property, they can identify any red flags that could end up costing you big time down the road. From leaky pipes to faulty wiring, an inspection can give you peace of mind and ultimately save you thousands in unexpected repairs. So if you're in the market for a new home, don't skimp on the inspection – it could be the smartest investment you make.
Don't forget to factor in all of the costs associated with moving into consideration when budgeting for your new home
There can be many hidden costs associated with moving to the new house. To avoid any unpleasant surprises, it's important to factor in all of the moving costs when budgeting for your new place. This includes expenses such as packing materials, moving company fees, transportation costs, and any necessary insurance.
It's wise to create a spreadsheet or document to keep track of all expenses related to the move, so you can stay on top of your budget. By being aware of all possible moving costs, you can ensure a smooth transition into your new home without breaking the bank.
It is important to purchase insurance coverage for your new home, even if it is not required by your mortgage provider
Congratulations on the purchase of your new home! While you might be caught up in the excitement of all the possibilities your new space holds, it's important to also consider your financial safety. Purchasing insurance coverage for your new home is a smart decision, even if it's not required by your mortgage provider.
Unexpected events like fires, natural disasters, and theft can wreak havoc on your new investment. Having insurance coverage for your home gives you peace of mind and a safety net in case something goes wrong. Don't let the excitement of your new home distract you from safeguarding your finances. Protect your investment with the right insurance coverage today.
Overall, there are a lot of important things that first-time home buyers need to take into consideration before making their purchase. Understanding your finances and setting an appropriate budget, obtaining pre-approval from a lender, researching home prices and neighborhoods, getting an inspection performed on the home, calculating total moving costs, and purchasing insurance coverage for your new home are all key steps in ensuring that you make the best choice when buying your first home.
With the right preparation and due diligence, first-time home buyers will be sure to have a smooth experience while they purchase their dream home.