Denver, the capital of Colorado, is one of the oldest Western cities in the US. For the approximate 3 million people living in the city, air conditioning feels blissful during the summer heat. That's mainly because the summers get hot here, with an average temperature staying around 33°C while the hottest month is July. Therefore, running the AC might seem okay, but deep below, it will fume the electricity bills to soaring heights. 
However, Custom Blinds and Shades in Denver, can pull down the bills. How? 
Well, the clever use of window coverings can work as an insulator for the rooms. They can keep the house cool, which will keep the bills low. Different surveys have found that these can reduce heat gain by at least 77 percent. 
So, if all these stats are enough to convince you to get these for your house, this article will help you further regarding the things to consider when choosing the products.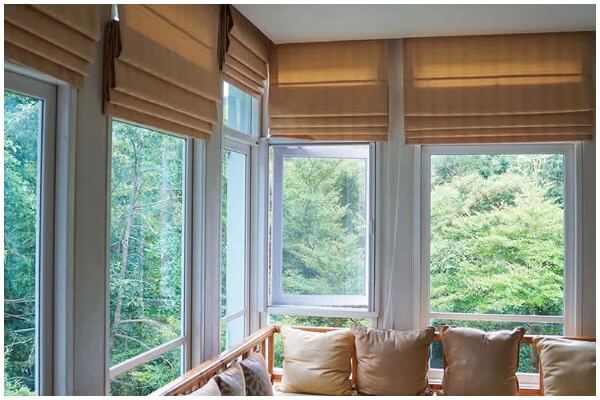 Window Measurements
Different houses have different window shapes, sizes, designs, etc. Therefore, there are better ways to cover your unique window style than ready-made options. Measuring windows is the first step to getting custom blinds or shades. One can hire professionals to do the measurements because it needs to be accurate. Even a tiny mistake will bring added expenses.
Check Sunlight Entry Points
Figuring out how sunlight enters your house through different windows on different sides is crucial before getting window treatments. 
For example, cold air usually enters the room from the north-facing windows. Sunlight and heat mainly enter from the southern side. Direct eastern sunlight enters from east-facing windows, while west-facing windows get the warmest sunrays. 
So, when installing window coverings, homeowners need to know what to focus on for each window of their house. As far as protecting the house from heat is concerned, get blinds and shades for east, west, and south-facing windows.
Filter Out Excessive Sun Rays
Having natural lighting at home is, no doubt, beautiful and relaxing. However, intense and prolonged sunlight can have a negative effect on interior furnishing. Besides, the constant entry of direct sunlight also fades interior paint over time. Therefore, light-filtering window treatments are the best way to help minimize these bad effects. 
What window coverings like blinds and shades do is that they fade the effect of sun rays. Therefore, consider how much sunlight you want to prevent while installing the blinds.
Match with Interior Decoration
The functionality of window treatments is the most significant selling point. However, if these are going to cover the windows, they must match the interiors of the house as well. Therefore, when choosing window coverings, always consider the interior design to ensure they blend in well. 
The perfect custom blinds and shades are the ones that complement the house's architectural style. Some homeowners consider having their window treatments as the house's focal point.
Wrapping Up
Finding Custom Blinds and Shades in Denver is not a big deal. There are different companies providing these at attractive prices. While the average cost of custom window shades is around $1,500, custom blinds cost slightly less, around $1000. Added to these are the installation costs. The national average is $35 to $100 per hour, while some companies charge on a per-window basis.