I never thought I was sensitive to the cold. Nor did I think I would ever become a beast if I ever was deprived of the glorious comfortable heat. But what happens when a super great housewife in Toronto is facing a broken furnace and needs it repaired on a holiday?
Toronto, Ontario is known for its cold winters worldwide. We love the snow and season changes in this huge city, even in the surrounding rural regions where the beauty is more-so ever present. Skiing, skating, and tubing are my favourite things to do. I spend all my free time outdoors in the winter, lucky to have found a husband that is just as winter-loving as I am.
After enduring a broken-down furnace in the middle of the Christmas holidays I realize I am not as "cold hearted" as I thought I was.
We lucky found a local Toronto furnace repair company who would answer our call during the holidays.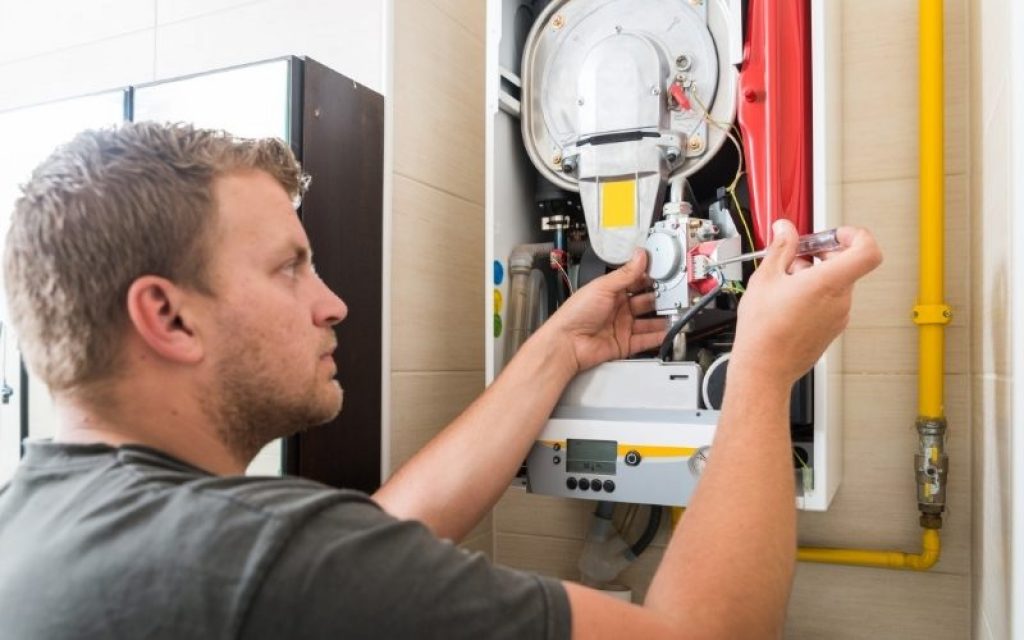 Holiday Furnace Repair Oh No!
It was the day after Christmas when we had my family over for the big gathering. On Christmas day we usually like to stay home and spend quality time with the kids. I hated having to leave the house on Christmas day to go to the grandparents. Not getting the chance to stay in my new pyjamas and play with my toys was a drag. So, I vowed to never do that to my kids. And so far, it's been a successful mission.
I cooked a turkey on Christmas day and had leftovers for the family gathering. Leaving me with only the ham to cook with all the fixings. Plus, a delicious pumpkin pie and apple pie from scratch, I would have failed my parents if there wasn't a traditional family recipe dessert.
It was a successful day, we all ate and exchanged gifts. Had a couple glasses of wine around the fireplace while the kids played with their new toys and gimmicks.
We live in a smaller house with classic charm. Our first family house we purchased together and then had our children here. We never thought of big family meals and gatherings being there. So, we had to set up pop up tables in the living room to accommodate the kids.
The house was so warm from all the cooking and the extra bodies, so we popped open a few windows to keep the house walls from melting. After everyone left, we were too exhausted to clean up. We just tucked the kids in and went to bed ourselves.
Around 3am I woke up freezing. I remembered that we had forgotten to shut the windows we had cracked open. I went and shut those and turned up the furnace before diving back into bed.
In the morning the kids came in to wake us up in their winter coats…. My husband immediately went to the thermostat… The furnace… It wasn't working. A broken furnace on a night like this.
Also Read: Best Smallest Pellet Stoves for Your Home
Furnace Repair Company in Toronto
I dreaded the house being this cold for days. It was the middle of the holidays and doubt anyone would answer our call for help. My husband looked up a few different local furnace repair companies.
It was hard to hold back the shear misery I was feeling with the kids looking at me, wondering what was going on with the furnace and why the house was so cold. Their dad was losing it and we only needed one crazy person at a time.
After leaving a couple messages to different furnace repair companies one company had answered. We of course weren't sure what the problem was with the furnace so that would be up to them to assess it.
They said they could be to our house by 9pm to look at the broken furnace and see what they could do. I think I may have cried. I quickly looked up the furnace repair company that responded just to see if it was a legit good company.
They had many great reviews and all-in-all a great heating and cooling service company.
Furnace Repaired and Ready to Heat
While we waited for the heating repair contractor to arrive, I tucked the kids into bed in our room. We have a king-sized bed and if this furnace repair doesn't happen tonight, we will need all the body heat we can get.
I sat sipping a tea while eavesdropping as my husband took the furnace repair man downstairs. I love knowing everything but hate having to talk. So, listening from a distance was my jam.
I overheard them saying "…not the pilot light, electrical looked great and that the furnace hasn't been serviced in 6 years" … EWWW I didn't know I was supposed to get my furnace serviced regularly. I went down and asked what a service entailed.
Turns out there are "furnace filters" that need frequent replacing/cleaning. And they can get really filled up and start causing the furnace to have to run harder and that was what caused our issue.
Our furnace fan broke… UGH.
Luckily our furnace repair guy from Toronto had one that he could pop in and have the furnace running like new in less than an hour. He was so amazing and working so late at night. We took his business card and will never use another heating and cooling company again.
Our furnace is running silently, smoothly, and even smells better now. Thank you Julian from City Air GTA.