Why Concrete Wall Caps and Pier Caps Are Important for Your Home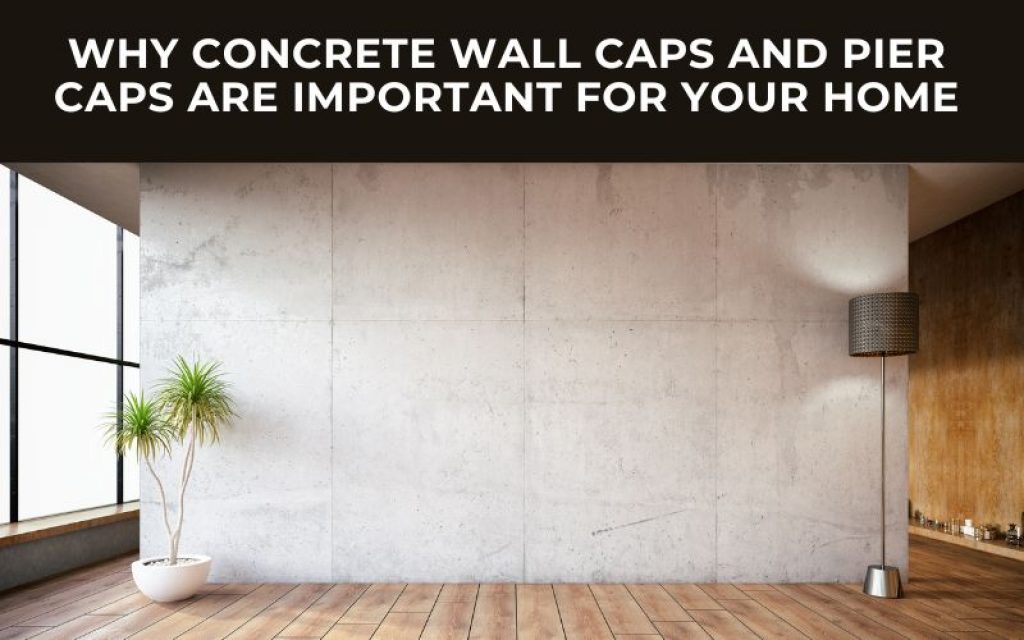 Pier caps and wall caps are essential structures in building houses, monuments, or any architecture made of brickwork. It is used worldwide for different reasons. But if you are one of those who are unaware of its usage, then this article is a must-read for you.
Pier caps are placed on the topmost surface of the vertical structures made of brickwork. It is used to finish and detail the new houses being built. Its minimalistic design and structure align easily with your property's exterior design. 
While wall caps provide finishing touch to your short and long-built walls, Wall caps have a variety of uses in building your house. It is mainly used in venting dryers, air furnaces, bathroom fans, range hoods, and small guarding walls in front of your house or garage. 
Whether it's pier caps or wall caps, both are in high demand in the market construction. Clients and builders around the globe prefer it. It doesn't matter if you are using it or not in the near future; everyone should be aware of its importance in the field of construction. 
It will enable you to make the right decision when buying them for any residential project. You need to read this article to understand its importance. And for that, you need to read this concise article for a better understanding. 
A Style Statement
Wall caps and pier caps can add an aesthetic look to any property in a few minutes. Its impeccable structure is easily adjustable and can go with any building. It comes in various styles and colors, enabling you to choose from a vast array of exquisite modern styles and colors. You can opt for the one that goes with the overall look of your property.
Presently, two distinct types of pier caps are highly sold in the market, the flat-on-the-bottom and the sleeved over. Both are in high demand; however, the former yields a more classic style, while the latter can be installed in almost every property.  
The price range is different for alternate styles and colors. The one with a more complex design and multi-colors can cost you more than the one with a simple layout and monochromatic colors. 
A shield in harsh weather
If your property has freestanding walls or some of your walls are exposed, they are highly affected by the harsh weather. Sometimes the uncovered piers and gate piers as well are drastically affected by heavy rainfall or continuous exposure to rain and scorching sun.
The solution for this is to install pillar cap stones and wall caps to avoid any weather damage. It helps in preventing the water from entering the construction below. It is made of metals having high-resistant water qualities, such as lead, zinc, aluminum, and copper. 
These preventive capstones have projections that throw water far from the wall below. It helps with little or no water exposure, keeping the walls, piers, and pillars in their robust forms. 
A lifelong Investment
Whether you are building your dream house or a vast property for starting your new residential project, you have to invest in the best quality materials. These preventive structures mentioned above are lifelong investments. It is cost-effective but will prevent you from wasting money on yearly renovations. 
Conclusion
Everyone desires to build their own houses, while some dream of standing a building for a new start-up project. You need an exquisite structure that will radiate style and durability in both cases. For that, you need to install the above-mentioned preventive structures because where you live and how you live represent you at your best.