There's nothing quite like spending time outdoors in the summer – grilling, chilling, and spending time with friends and family. But if your deck is looking a little worse for wear, it might not be the best place to host your next barbecue. Check out this article for tips on how to spruce up your old deck and turn it into the perfect outdoor oasis!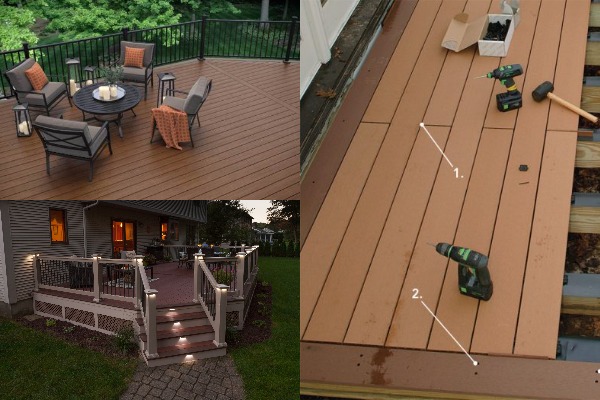 Resurface Your Current Deck to Make it Look Like New
If your deck is looking a little worse for wear, there's no need to replace it – you can resurface it and make it look new! With so many wood deck resurfacing options out there, you will have to pick the one that will work best for you. Resurfacing is often quick and involves making repairs, cleaning, sanding, and then painting or staining the deck.
However, if that is simply not what you want for your deck, then consider other options. You could remove that old deck and put down a paver or concrete patio. Plus, you could also change the material your deck is made from into something more durable, such as composite. The choice is yours, but make sure you think about how you will be using the space before you begin.
Consider What You Will Be Using the Space For
When you're planning your new outdoor oasis, it's important to consider what you'll be using the space for. If you love to entertain, you'll want to create a space that's conducive to hosting parties and large gatherings. On the other hand, if you're more interested in creating a cozy retreat for yourself and your family, you'll want to focus on creating a comfortable and inviting space.
Once you've decided how you plan to use your new outdoor space, it's time to start thinking about how to make it happen. If you're working with a limited budget, don't despair – there are plenty of ways to create an amazing outdoor space without breaking the bank. With a little creativity and some elbow grease, you can transform your old deck into the perfect outdoor oasis for your needs.
Add Decor That Makes it Easy to Spend Your Time Outdoors
If you're lucky enough to have a deck, then you know how great it can be to spend time outdoors. But sometimes, decks can feel a little bit boring. If you're looking for ways to make your old deck into the perfect outdoor oasis, then read on.
One simple way to add some life to your deck is to add some greenery. Potted plants are an easy way to do this, and they can really brighten up the space. You could also hang some planters from the railing of your deck.
Another way to make your deck more inviting is to add some comfortable furnishings. Outdoor furniture has come a long way in recent years, and you can now find pieces that are both stylish and comfortable. Add a few cushions and throws, and you'll be able to relax in style on your deck.
If you want to take things up a notch, consider adding an outdoor kitchen or bar area. This will give you the perfect spot for entertaining guests or enjoying a quiet meal outdoors.
Finally, don't forget the lighting. String lights are always a popular choice for decks, but you could also try solar lanterns or LED lights. Lighting can really help to
Don't Forget to Add in Lighting for Quiet Evenings
As the sun sets on another day, you may find yourself wanting to relax on your deck with a good book or spend time chatting with friends. But what if your deck is lacking in lighting? You don't have to let the darkness deter you from enjoying your outdoor oasis. There are plenty of ways to add lighting to your deck, so you can keep using it well into the night.
One option is to use solar-powered lights. These are easy to set up and don't require any additional wiring, which makes them perfect for decks. You can find solar-powered lights in a variety of styles, so you're sure to find ones that fit your deck's aesthetic. Another option is to use string lights. These can be hung from posts or railings and provide a warm, inviting glow. String lights are also available in solar-powered options, so you can save on energy costs.
If you want something more permanent, you could install LED lights on your deck's railing. This option provides bright, even lighting and can help highlight features like steps or built-in seating areas. LED lights are also available in a variety of colors, so you can choose an option that best suits your style.
Enjoy Your Outdoor Space
No matter what choice you make for your space, just make it uniquely yours. Your friends and family will enjoy it, too, but it should be your special place first.