Do you want to spray your uPVC windows and doors at your home or business? Even though it might be tempting to do the job yourself to save money, there are many good reasons to hire professional sprayers. Professional spraying services have the knowledge, tools, and experience to ensure that your property is ready for a perfect finish and to be sprayed. 
Whether you want to change the look of your business or your home, a fresh coat of paint can make a big difference in how things look. But spraying can take a lot of time and quickly become too much to handle if you need to learn how to do it. 
In this article, we'll look at a few of the best reasons to hire a professional spraying service for your home or business.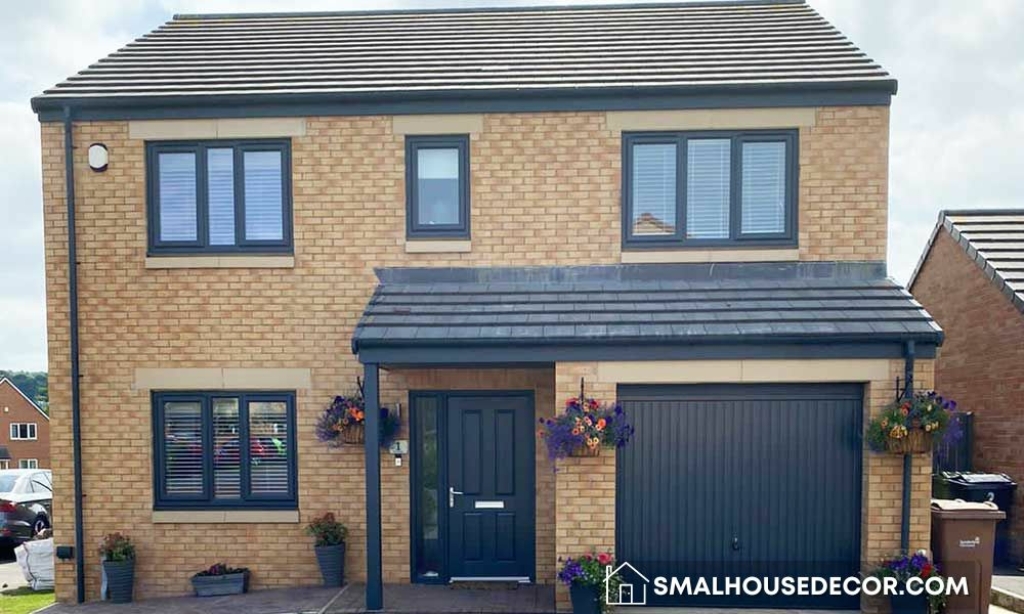 Importance of Professional Spraying Services in Home or Business
Saves Time
Hiring professional sprayers can save you a lot of trouble and stress when spraying your UPVC windows and doors at home or business. They can save you time, advise you on color, paint quality, and finishes, and fix any problems quickly and efficiently. You can rely on professionals to prepare areas and ensure the right tools are used to get the job done quickly. You'll escape the stress and frustration of spraying windows alone, which can be a never-ending job if you don't have the right knowledge and tools.
Access To Advice From Experts
When it's time to spray your windows and doorsat home or business, it can take time to choose the right color. Because there are so many choices, choosing the right color for your room can be confusing. This is where professional spraying services come in handy. 
These professionals know much about different paints and colors and have much experience with them. They can advise you on which color palette to choose based on your surroundings and lighting. Hiring a professional spraying service ensures your home or business is sprayed with the right colors, making it a beautiful and friendly place.
Preparation 
When you spray, getting ready to spray is just as important as the spraying itself. Professional business spraying companies know this, so they take the time to prepare the area they will spray carefully. This includes masking, filling in holes, fixing broken textures, and ensuring the paint is right. They also check the area carefully for any damage and fix it with the right tools. 
Putting this much thought and planning into it can make a huge difference in how well it turns out and how long it lasts.
Best Quality
How your home or business looks is crucial to making a good first impression. One of the most effective ways to make a place look nice is to spray it well. 
When you hire a professional spraying service, you can be sure they will use the best tools and methods to do a great job. This includes services like UPVC spraying, which can make old, worn-out uPVC items look as good as new. Professional sprayers have the skills and knowledge to ensure that every surface is properly primed and painted, giving you a quality finish that looks great and lasts for a long time. 
Safety
Hiring a professional spraying service ensures that the job will be done well and that your workplace will be safe. Spraying windows and doors can be dangerous because you could fall or be exposed to bad chemicals. 
Professionals have the training and experience they need to make a safe workplace. They use the right safety gear, and ladder safety rules to prevent crashes and injuries. Also, they ensure the work area is clean and organized and give things enough time to dry so that dangers don't happen. When you hire trained and licensed professionals, you can be sure that the job will be done right and safely.
Saves Money
Hiring a professional spraying service for your home or business can save you money in the long run. If you try to do the job yourself, you will have to spend money on tools and materials that you might only use once. 
But professionals know how to spray correctly, so you don't have to make mistakes that can cost you a lot of money. This means you won't have to use your budget to fix mistakes or buy the wrong materials. 
Provides Warranty
When you hire a professional, you can expect a warranty on the job and the paint. This is especially important for the exterior of any homes and business buildings, where keeping the building safe from the weather is vital. 
Also, if you have a warranty, you can rest easy knowing that the worker will fix any problems with the paint or how the job was done. 
So, getting a professional spraying service is a good idea for protecting and improving the look of your home or business and for the extra security and peace of mind that comes with a full warranty.
Cleaning Up
Cleaning up after a spraying job can be challenging and take a long time, especially if the job is big. This can leave a mess that is hard to clean up. This is where a spraying service comes in. 
Professionals clean up after themselves. They bring their tools to the job, do the job, and then take them to clean somewhere else. With skilled spraying services, you don't have to worry about anything from the beginning to the end of the spraying process.
Excellent Customer Service
Hiring professional spraying services ensures your job gets done quickly and well and gives you great customer service. You don't have to worry about the job or making mistakes. Instead, you can sit back and let the experts handle everything.
During the process, a professional team will keep in touch with you and answer any questions or worries. They have the skills and knowledge to deal with problems and will do so with a good attitude.
Bottom Line
Getting professional spraying services can help your home and business in many ways. It can make your home look better, raise its value, and keep it from getting damaged by weather, pests, and other things. 
By hiring pros, you can ensure the job is done quickly and with great customer service. Refrain from making mistakes that could cost you a lot of money by spraying yourself or hiring people who aren't trained. Instead, get a professional spraying service to give your home or business the professional touch it deserves.