Why Self Storage Is A Smart Move
Self-storage is a great solution for any home or business that doesn't have enough space to fit the items needed by the people living there. A little planning can help you save money on space, a valuable resource. Self-storage is an affordable solution and lets you store items for as long as you need. Having a place to put things that you haven't decided what to do with during the moving process is convenient and takes some of the pressure off during move-in day.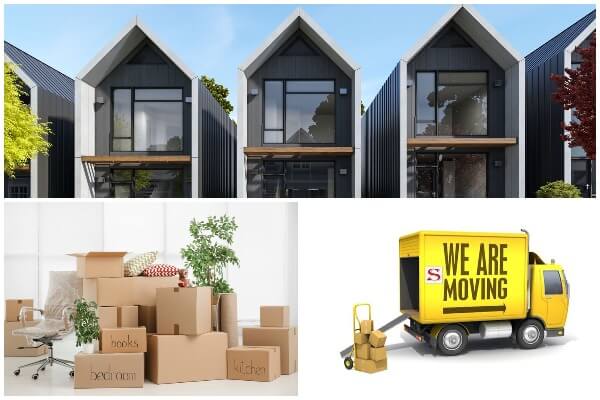 Here are a few reasons that prove why renting a self-storage service will help ease your life.
It Makes Life Easier When You're Renovating Your Home
Remodeling a house is time-consuming, costly, and requires a lot of energy. It requires you to purchase materials, hire contractors, and secure alternate housing. Thus, the process can benefit greatly from self-storage.  
Storing your belongings in a self-storage unit is one of the best ways to keep them safe while remodeling. The renovation process involves a lot of breaking and scraping, resulting in an air filled with dust particles and chemicals. You can store your furniture and clothes in a self-storage unit to avoid the trouble and cost of having to clean everything.
It Helps When You're Moving To A New Place
You may be required to travel often based on your job, or you may be traveling for leisure. You may want to consider storing bulky items so that you don't have to carry them with you every time you leave the house. While you are away, your valuables can be stored at a standby self storage unit, and be assured they are safe.
Eases The Process Of Home-To-Home Transition
Getting everything from one house to another can be the most stressful part of moving. There's a lot to consider, including uninstalling the big appliances, finding enough people to help move the bulky items, and making sure nothing falls apart.
Self-storage units can be the perfect intermediary between moving into a new home and storing your belongings. The whole process will be much easier and less stressful than moving everything all at once if you gradually store your belongings in a unit before your moving day. Having more time to pack and label your things as you move into the unit before moving them into your new home makes moving into your new home easier. 
Clears Your Home Of Clutter
When you've undergone significant life changes like a long-distance move or a loss, it's easy for a home to become overrun with belongings. The best we can do is work within the constraints of our hectic schedules, so finding time to assign a place to everything and reducing clutter doesn't always come easily. The problem is that we end up adding to the already full cupboards, leaving items lying around in the spare room, and filling the garage with items.
Organizes Your Life
In addition to removing clutter, a self-storage facility also offers you peace of mind. A storage unit gives you extra space and ensures that your belongings are safe because modern security measures are implemented at your local storage facility. You can also store items of sentimental value and sensitive documents to avoid catastrophic failures, such as house fires or severe weather, by renting a self-storage unit. 
Works As A Hobby Workshop
You can rent only the space you need for your hobbies when renting self-storage. You can choose a unit with the right proportions for you, whether you like to draw, paint, make crafts, or assemble furniture. For smaller projects, smaller units are perfect, while larger units are good for larger projects with the option of storing your completed masterpieces and excess supplies. You'll probably want to keep a fan or heater and a battery-powered lamp to be as comfortable as possible in your space.
Safeguards Your Most Valuable Items
It is possible to store your belongings safely away if you are worried that they might be stolen and aren't confident about how safe your home or neighborhood is. Most storage facilities have cameras, sensors, and security guards to keep valuable items like jewelry, artwork, documents, and antiques safe. Other facilities offer insurance coverage as well.
Student Belongings Storage
It's not just for families or business owners to rent storage units. Students can also get a storage unit to ease their transition into new accommodations. If you're heading abroad for a gap year, volunteering overseas in the summer, or you won't have access to your apartment over the holidays, a self-storage unit can keep your belongings safe.
Store Seasonally Appropriate Items
Summer deck chairs won't be used during the winter, and skis and snow boots won't be used all year round. Consider putting seasonal items in a self-storage unit when they aren't being used rather than cramming them into various spots in your house. It keeps your home neat and prevents bulky items from getting damaged or lost.  You should store your garden equipment and outdoor furniture carefully in the garage rather than stacking them against the wall or in the garage during the harsh winter months.
Reduce Retirement Costs By Downsizing
When you reach retirement age, you may be thinking of selling your house as you begin to consider the health implications of your current residence, or perhaps you want to move closer to your loved ones. No matter what reason you have for storing items in a self-storage unit, you can do so while you are moving or store belongings that you don't know what to do with just yet, but may no longer have room for in a smaller home.
If a person has too much extra stuff in their home or workplace, a self-storage facility provides a cost-effective and secure way to store it. Additionally, self-storage makes sense for anyone who wants to have a tidy workspace by moving items that they don't use very often but still wouldn't want to get rid of completely.