If you own an outdoor garden, then you need not to worry about how to decorate because we will give you all the options. Your garden shed does not need to be plain and basic. You can play around with various designs and choose one that suits you best.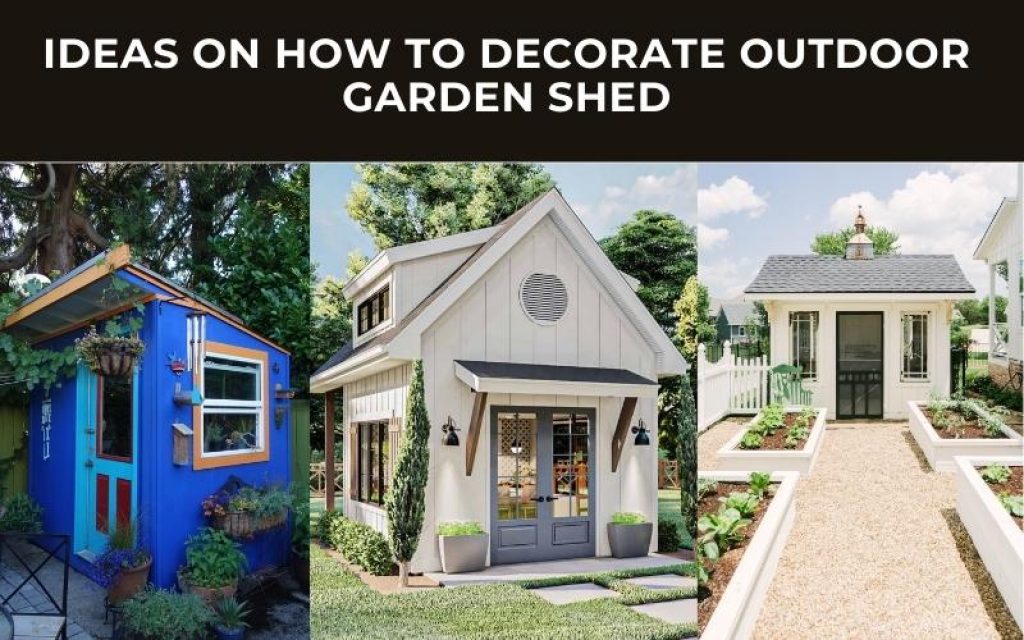 There are multiple designs for outdoor garden sheds. Some are custom made and others are bought while they already contain their own design. They are readily available, both for commercial and private use. A good  example is the sheds Houston. The following are ways on how to decorate your outdoor garden shed:
Modern farmhouse Design
A modern farmhouse is characterized by a few features such as; wood paneling, bold black fixtures, plants (both indoors and outside), and clean crisp lines. The interior of the garden shed can be decorated with natural wood, gray, white and black color accents as well as leather or upholstered furniture. A modern farmhouse pretty much looks clean.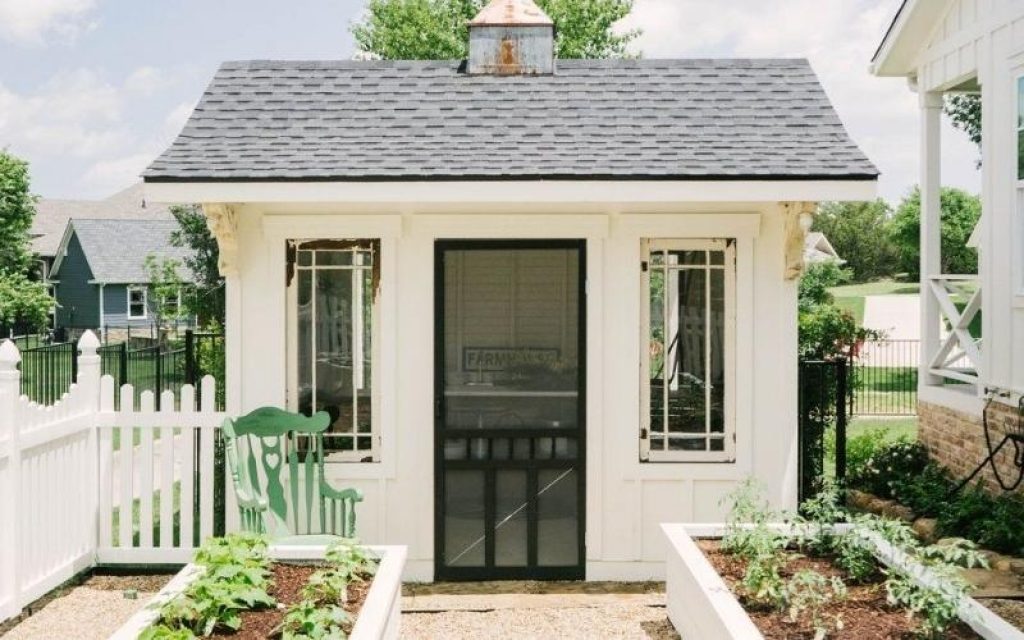 Rustic Garden Shed
For a rustic feel, you should set/build your shed in an area with tall trees, winding paths. Basically a forest setting with lots of vegetation. Its design is a mesh between traditional cottage and wood panels. You can make the door with steel and paint it blue or gray. Then put up shutters that match the color of the door to give a beautiful design.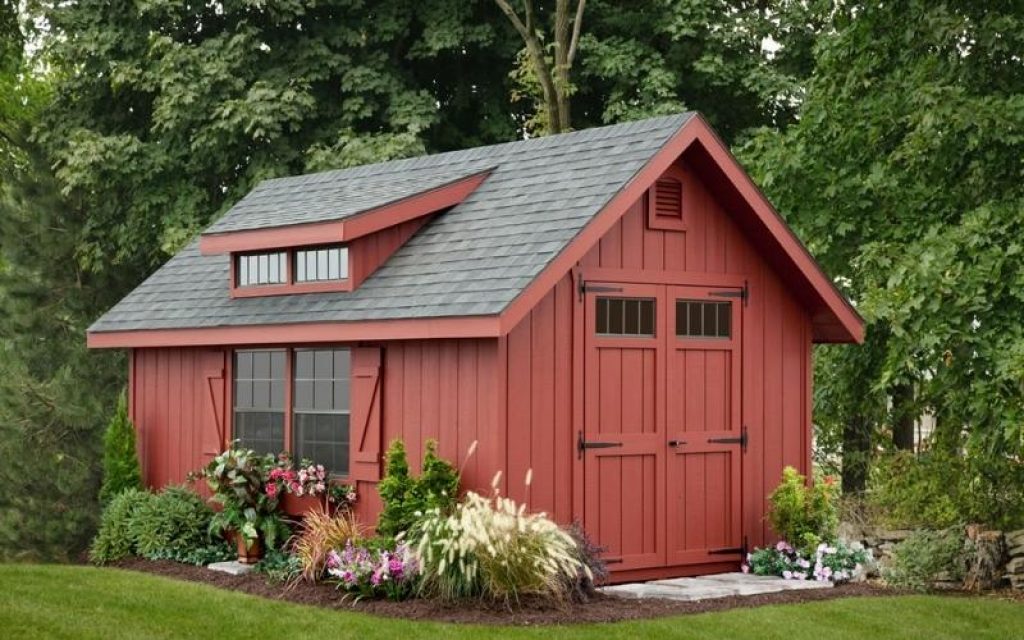 Cottage Design
A garden shed can be used for more than just a storage space. It can serve as a workspace or chill spot. A cottage design provides a balance between work and life. You can also entertain your friends and family in your garden shed. Its bright colors will neutralize the plain colors on the outside.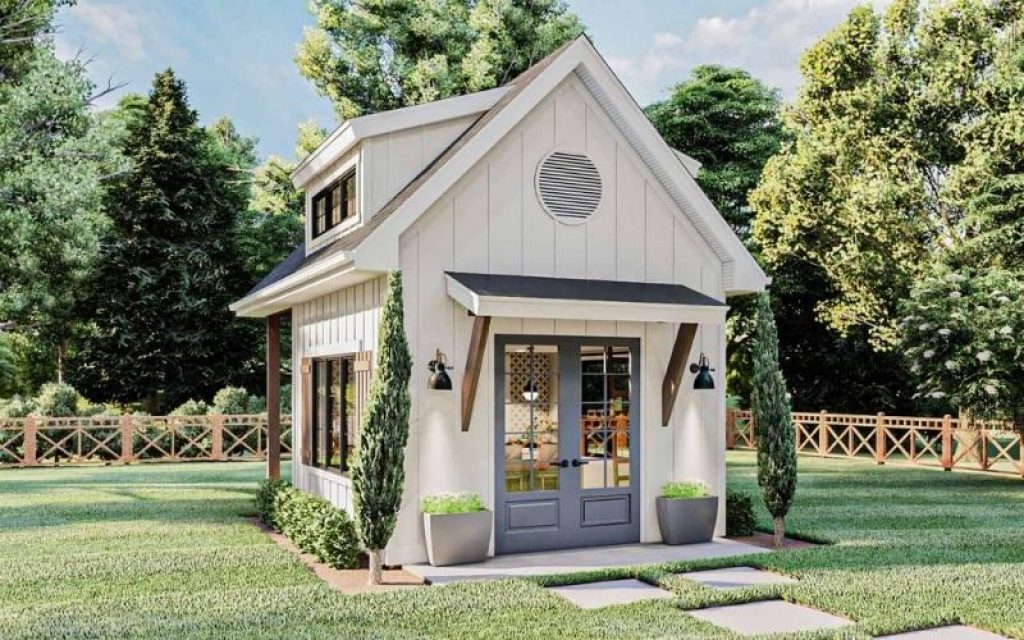 Play Space Garden Shed Model
A play space for your kids will be a good way to decorate your garden shed. This is a good idea since they will have all the freedom to play and your house will remain tidy throughout. You can use fun colors for the walls, the curtains and even go as far as painting a couple of cartoons and fitting the interior of the shed with lots of toys. 
Bohemian Style Garden Shed
Boho style has been a well known design for many decades. It is characterized by various features such as; Moroccan rugs and poufs, neutral colors, unique pattern designs, fringes, rattan as well as leather.  The colors remain neutral and bold. Bohemian style sheds are somewhere between chic and vintage.
Also Read: 21 Cozy Hammock Hang-Out Ideas for Your Indoor and Outdoor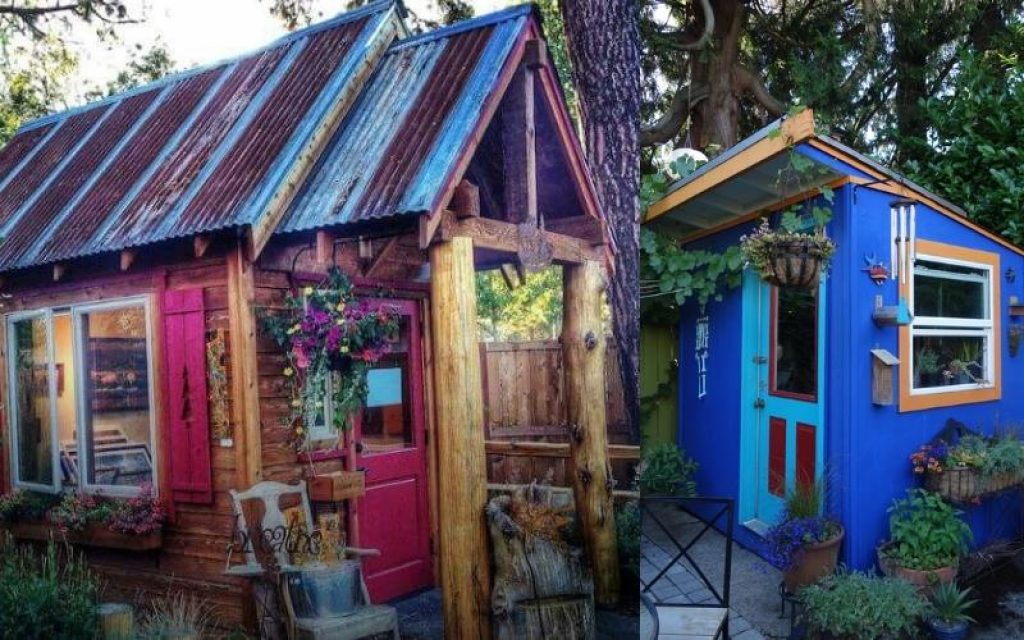 Artistic Vibe
You can make your garden shed into an art studio by decorating it on the outside and on the inside with artistic colors and designs. You can make it fun by finger painting it with your kids, using fun colors and making designs that are out of the obvious. If your shed does not have any windows, you can make them on your own. In the artistic vibe of a garden shed, you will have to DIY most of the things.
Beach Inspired Design
A beach inspired garden design gives a relaxing feeling. It can be that place for you to do and destress. The walls on the inside will require lots of blue shades, the dominant one being white and whites. The same colors can be painted on the exterior as well. You can add light colored wallpaper to give a timeless and clean finish.
You can apply wallpaper that has coastal patterns and designs, mount mirrors on the walls, leave a few wood accents in some areas and textured furniture fabric.
Glass framed Garden Shed
This type of shed is most appropriate for when you want to look at the landscape and your surroundings. The design is light and airy. To make the design homey, add window boxes and a gingerbread design for the shed frame.
Country Style Garden Shed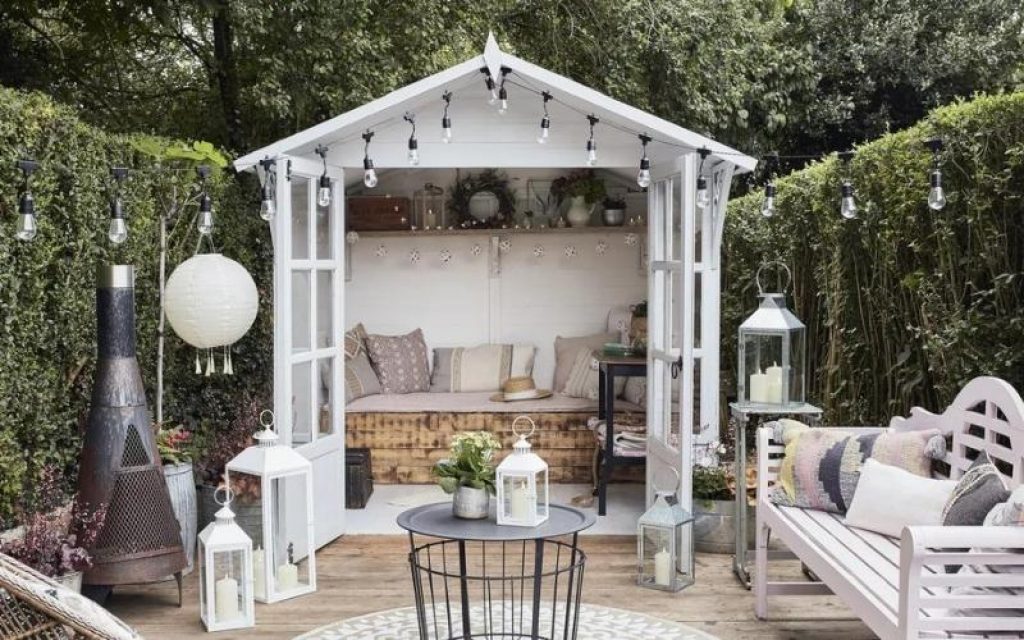 For a country look, you can design your garden shed with barn-board sliding, cedar wood, rustic wooden panels among other elements. On the outside, you can create a small garden where you can grow your vegetables and herbs to tie everything together.
She Shed
You can upgrade your basic garden shed into a She shed by adding a few elements here and there. You can add an indoor gym, home workspace, meditation/yoga area or a lounge area.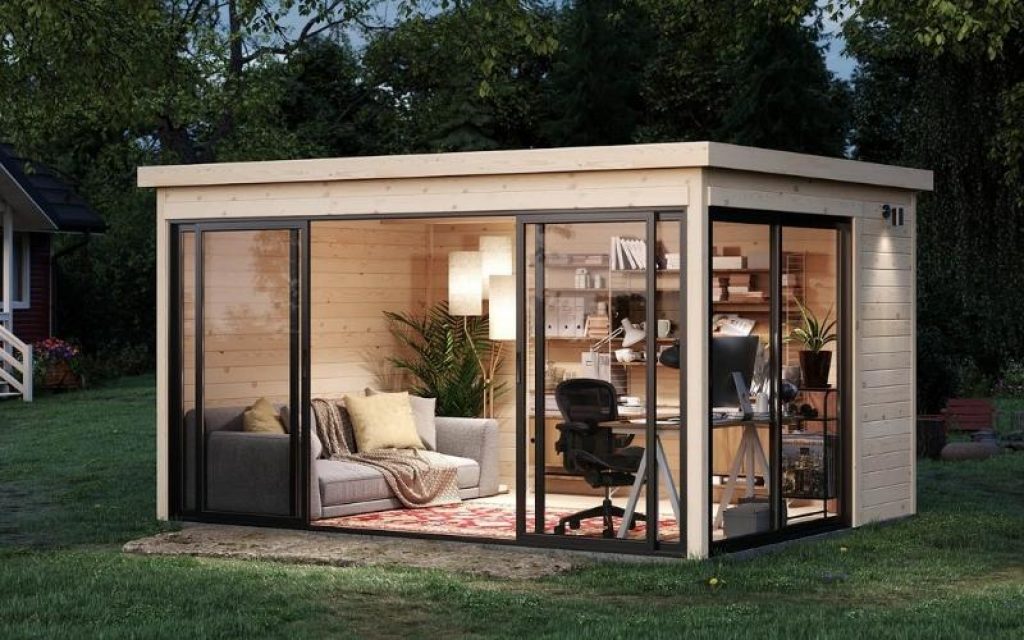 For a home workspace, you can add a desk with a chair and a couple of indoor plants. For the home gym, you can add a few dumbbells, an exercise bike, yoga/workout mat, resistance bands and a jump rope. Whatever it is you want to do with your She shed, personalize it to suit your needs and make it as comfortable as you can.
Victorian Garden Shed Design
This design will complement your Victorian farmhouse so well. You can add light fixtures on the walls, the exterior can also have exposed bricks and antique lamps. Put up a wrought-iron fence and plant a couple of exotic plants around the perimeter of your Victorian style garden shed.