Flowers have long been a favorite way to decorate dwellings and events. With their natural beauty, lovely aromas, and incredible versatility, it's no wonder people love displaying flowers at home. While putting an arrangement in a vase on the table is pleasant, there are endless options for displaying flowers as interior design elements.
Here are some of the best floral decorations to add color and style to your home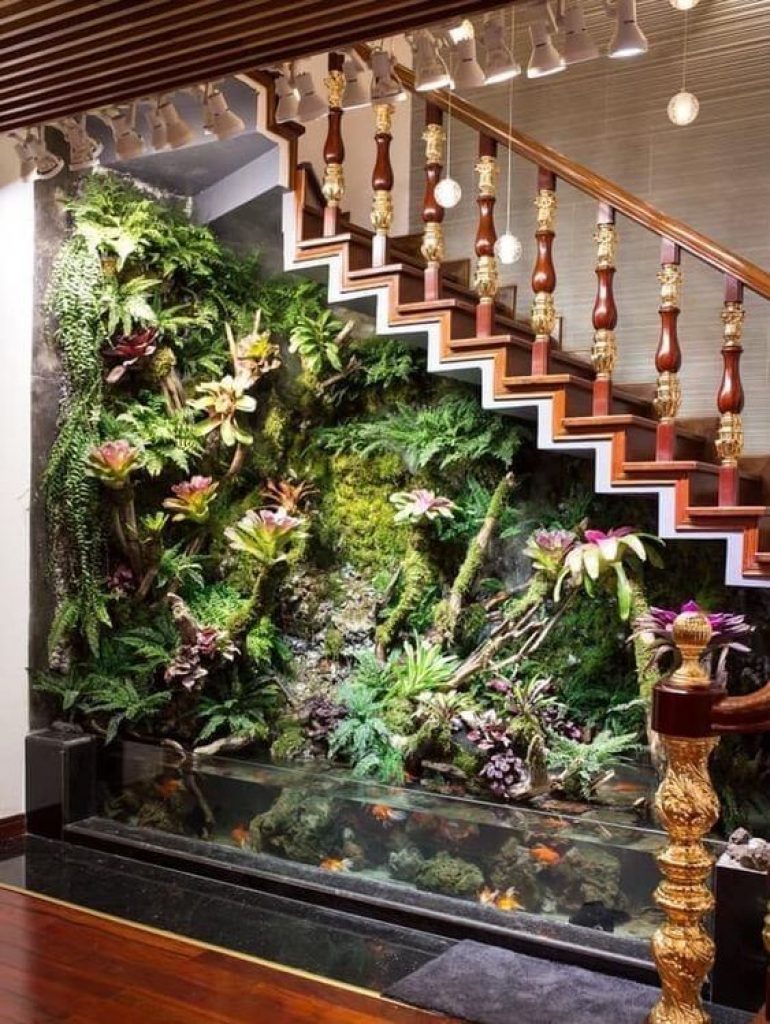 Geometric Wreaths
Floral wreaths are nothing new, but they've gotten an impressive makeover in recent years. Geometric decor elements have been a hot trend among interior decorators and creative home designers. Blending traditional wreaths with geometric designs is an excellent way to add a new twist on an old favorite.
For this project, you'll need some geometric forms. You can purchase these farm-fresh flowers online. Use floral tape and a fishing line to adhere your blooms to the forms and hang them on the wall or from the ceiling. You can also create a faux pendant chandelier by gluing two embroidery hoops together to make a sphere. Add some muted gold spray paint for a luxe effect.
Fruit and Floral Blends
Pay homage to mother nature by pairing your floral displays with fruit accents. These pairings are perfect for creating seasonal centerpieces and displays. 
In the spring and summer months, add lemons, limes, or oranges to the vase to capture the essence of summer. During the fall, you can create a harvest-inspired sunflower display with apples or gourds. Bold cranberries look fantastic during the winter months and float for beautiful water arrangements. 
Use a tall vase and keep the fruit submerged in water to avoid fruit flies during the summer.
Pressed and Framed Florals
Flower pressing is a traditional craft that's regained traction during the pandemic. This DIY project allows you to save your favorite flowers forever and uniquely display them. 
Arrange your blooms between two pieces of vellum or parchment paper. Then, carefully place the arrangement on top of a large book and stack several other heavy books on top. Leave this arrangement in place for 3-4 weeks, then take a look at the results.
If you have less time (or patience) you can also use a dry iron on low with no moisture. This method doesn't work as well as the book stacking approach, but it's a way to rush the process. You can also buy a flower press which operates like a vice.
Once your flowers are dried and pressed, you can frame them and display them on the wall.
Hanging Planters
Macrame and hanging planters are making a bold comeback in floral decor. Arrange indoor flowering plants in hanging planters for a stunning display that will turn your home into a natural oasis. Some of the best vining floral plants include:
Hoya carnosa
Bougainvillea
Clematis
Wisteria
Jasmine
You can also create hanging planters on your walls by mounting pots, mason jars, or propagation tubes. This option works perfectly for fresh-cut flowers and temporary displays.
Resin Flower Keepsakes
Another way to save and display your favorite flowers is to preserve them forever in resin. If you were a fan of Beauty and the Beast, this is the project for you.
Choose a mold that suits your style and purchase some resin from your local craft supply store. Follow the manufacturer's guidelines and dip your blooms into the molds to preserve them. You can use this project to create paperweights, window hangings, Christmas ornaments, jewelry dishes, and, of course, an enchanted rose.
For a creative twist on this fun project, try preserving a few seeded dandelions in resin so you can give the gift of an eternal wish.
Fireplace Florals
If your wood fireplace sits untouched for the summer months, consider transforming it into a stunning floral display. You can arrange the flowers in vases or choose a professional arrangement that suits the space. Place twinkle lights or flameless candles throughout the arrangement for a romantic, enchanting decor piece.
You can also create stunning seasonal displays on your mantle to keep things fresh and exciting. Consider signing up for a floral subscription so you always have farm-fresh flowers to work with. 
Dried Displays with Grasses
Dried flowers are another classic decor element that's making a comeback. This trend is experiencing a resurgence due to the global pandemic. Many couples struggled with scheduling a wedding and had to explore ways to be flexible. Investing in dried floral arrangements and bouquets ensured that the flowers were ready to go for any eventual wedding date. 
Arrange dried blooms in vases and other creative vessels around your home. Take a rustic chic approach by pairing them with pampas grasses or dried herbs. Consider placing the displays in large pillar vases in the entryway or corners, adding lights for extra flair. 
Single Blooms
Take a less is more approach by deconstructing your arrangement into single-bloom displays. Arrange a variety of small vases in the center of your table or along a window sill and put one flower in each. Use a mix-and-match approach for dimension or keep things consistent with the same style of vases. 
DIY and thrifting lovers can make the most of this project by dying glass bottles or upcycling thrift store vases to match the decor. This project also works with dried flowers for a semi-permanent display or tulip bulbs for a one-of-a-kind decor feature that evolves over time.
Water Displays
Water can offer so much more than simply keeping your blooms fresh; you can also use it to elevate your floral decor. Consider creating some water displays with your flowers, submerging the blooms in tall vases with waterproof string lights for an ethereal, magical display. 
Pick up some glass candy dishes with covers and create a stunning water terrarium (aquarium) arrangement. You can also grow water lilies inside for a living display that stuns guests— add a few fish to make it even more special.
When decorating your home with flowers, think outside the vase. Try these fun, beautiful flower decor elements to add color and style to your home.