As the heart of the home, the living room is a space where we spend a lot of time relaxing, entertaining guests, and bonding with family. It's no wonder why having and designing a modern living room has become a growing trend in recent years. An all-white living room can create an elegant, serene, and sophisticated ambiance in your home.
On the flip side, it can also be challenging to maintain its pristine look, especially if you have kids or pets or frequently entertain guests. The all-white living room exudes elegance, purity, and refinement, but maintaining its pristine and immaculate look requires extra care and attention.
Here are some expert tips to keep your all-white living room spotless.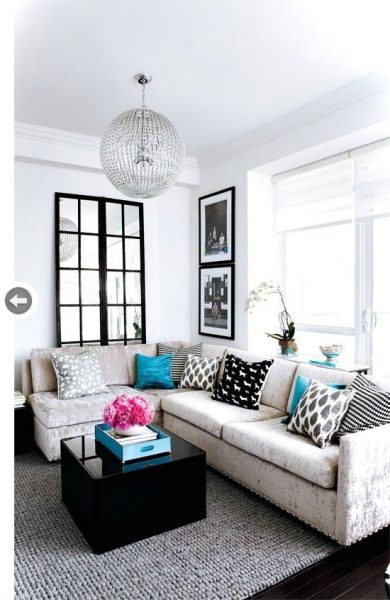 Tip 1: Go for Performance Fabrics
When it comes to all-white living rooms, the type of fabric you choose matters. Opt for performance fabrics that are easy to clean, durable, and stain-resistant.
Synthetic materials like microfiber and polyester are practical choices as they can withstand wear and tear, spills, and stains. White linen, cotton, or wool may look chic, but they are not practical for everyday use. Instead, you can add texture by incorporating such natural materials.
Tip 2: Clean and Maintain Regularly
Cleaning and maintaining an all-white living room requires consistency and attention to detail. White can show dirt and dust easily, so make sure you wipe down surfaces regularly and store away any unnecessary items.
A tidy and organized space will make your white living room look more spacious and serene. Vacuum and dust your furniture, carpets, and curtains regularly to prevent dirt and stains from accumulating. Spot-clean any spills or stains immediately with a mild cleaning solution, or consult a professional if necessary.
Tip 3: Remove Scorch Marks
Scorch marks can appear on fabrics after leaving a hot iron unattended or using a scorched iron plate. They can also be caused by a cigarette burn or too much lint. But accidents happen, and scorch marks can be a pesky problem in an all-white living room. Fortunately, you can remove scorch marks from different surfaces, as they're not permanent.
Scorch marks can be removed by soaking the fabric in ice water, blotting with vinegar and water, brushing with a toothbrush, and applying gentle detergent. Or you can also check out this easy-to-follow guide on how scorch marks can be removed. It provides step-by-step instructions and helpful tips on how to get rid of scorch marks effectively.
Tip 4: Create Contrast with Monochromatic Tones
An all-white living room doesn't have to be stark and cold. You can create contrast and depth by incorporating different shades of white or neutral colors. For instance, you can use off-white or ivory for your walls or floors and add a pop of color with decorative elements like throw pillows or art pieces. These colors complement white and add dimension to your space.
Black and white is also a classic and timeless combination that never goes out of style. You can add some black accents to your white living room to create a chic and sophisticated look that will impress your guests.
For example, you can use black pillows, frames, lamps, or rugs to add some contrast and drama to your space. Just don't go overboard with the black, or it might look too dark and gloomy.
Tip 5: Incorporate Nature
Nothing says cozy like some natural elements in your living room. Bring the outside in by incorporating natural elements like plants, flowers, or wood. Plants not only add color and texture, but they also purify the air and boost your mood.
You can use pots, baskets, trays, or shelves to display your natural elements in a stylish way. Wooden furniture or accessories can also add warmth and contrast to an all-white living room.
Tip 6: Embrace Minimalism
A cluttered and messy living room can ruin the pristine look of an all-white space. Embrace minimalism by keeping only the essential furniture and decorative elements.
Instead of filling every inch of the room, leave some space to create a sense of calm and balance.
Also Read: Get Inspired by These 15 Black Front Door Ideas
Tip 7: Use Layered Lighting Materials
Lighting is crucial in an all-white living room, as it can affect the overall ambiance and mood. Use layered lighting by incorporating different types of lighting, such as ambient, task, and accent lighting. You can use floor lamps, table lamps, or pendant lights to create a cozy and welcoming atmosphere.
Also, mirrors and metallics are great for adding some sparkle and shine to your room. Mirrors can also make your space look bigger and brighter by reflecting light and creating an illusion of more space. Metallics can also add some glamor and sophistication by adding some contrast and elegance.
Tip 8: Mix and Match Furniture
Every living room needs a focal point that will draw attention to the center of the space and create some balance and harmony in your design. Plus, mixing and matching furniture can create a visually appealing and unique space. You can choose a focal point that suits your style and personality, such as a statement piece of furniture, a fireplace, a TV, or a gallery wall.
Instead of buying an entire matching set of furniture, you can choose pieces that complement each other. For example: you can use a fireplace with a white mantel and surround, a TV with a white console table, a gallery wall with white frames, or a statement sofa with white upholstery as your focal point in your living room.
Tip 9: Add Texture
The texture is a crucial element in an all-white living room. It helps in adding some interest and variety to your white living room by using patterns and prints that will break up the monotony of white. You can incorporate texture through different materials such as fur, wool, or velvet.
You can use geometric shapes, stripes, florals, or animal prints to add some fun and flair to your space too. For example, you can use a geometric rug, striped curtains, floral cushions, or animal print pillows to add some texture and personality to your space. Just make sure they don't clash with each other or overwhelm the space.
Tip 10: Use Decorative Accents
One way to add some color to your white living room is to use accessories that will pop against the white background. You can choose a single accent color that you love or a mix of complementary hues that will create a harmonious look.
You can use colorful artwork, vases, or candles to create a focal point in your space. Metallic accents like gold, silver, or copper can also add a touch of glamor. Just make sure you don't use too many colors, or it might look too busy and chaotic.
Conclusion
Your all-white living room can be a stunning and serene space if you follow these expert tips. Choose performance fabrics, create contrast with monochromatic tones, incorporate nature, embrace minimalism, use layered lighting, clean and maintain regularly, and remove scorch marks. With some patience, you can enjoy the beauty and tranquility of an all-white living room for years to come.