The holiday season is almost here. It's time to decorate for the winter holidays, but you may be stumped on how to make your home feel festive without going overboard.
From something as simple as hanging a string of lights to something more elaborate like round fire pit tables, there are many ways to make your living room feel festive and inviting.
Here are some of the best ways to decorate your living room for the winter holidays: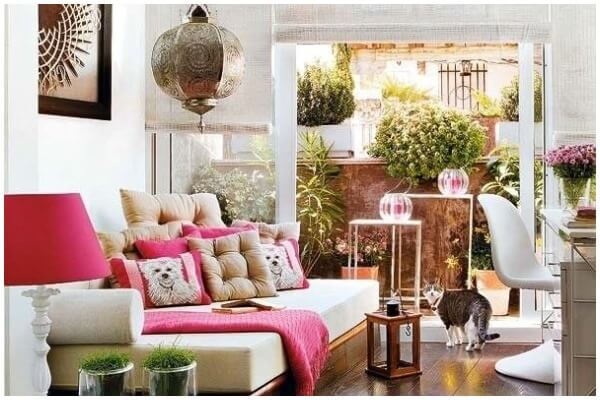 Decorate Your Tree
It's easy to decorate a tree for the holidays. You can go all out and do it in different colors or keep it simple with white lights. You can create a festive atmosphere with color, clear, or twinkle lights.
A timer on your lights that turn on automatically at 3 pm every day will save you money and energy because they won't be left on all night long.
You can also add ornaments to your trees, such as candy canes and bells. Consider decorating the tree with their handprints or footprints if you have kids. This is a great way for them to feel involved in the holiday festivities and will make for some cute pictures.
Get a Fire Table
Consider getting a fire table if you're looking for a new way to decorate your living room. They come in many shapes and sizes, including round, square and rectangular. Counter height fire pit table are particularly suitable for indoor use because they look elegant and can fit into small spaces.
The materials used to make them include wood, steel, and concrete. Fire tables are perfect for winter holidays because they can warm an otherwise cold space.
You can also find accessories that go with your fire table if you're looking for something specific or if there is nothing on the market that suits your needs perfectly.
Some popular accessories include chairs or benches with cushions made from faux fur material (like sheepskin), covers for the fire table, a grate to prevent ashes from getting into your home, and so on. The best part is that you can find all these accessories online at an affordable price.
Also Read: Best Smallest Pellet Stoves for Your Home in 2022
Dress up the Entryway With a Festive Holiday Rug
Just like you would use a patterned wall hanging to define an area of your home, rugs can also help visually separate spaces and provide a focal point. Use a rug with other decor items like lamps and pillows. Rugs are great for adding color to an otherwise lacking room.
They also make great conversation pieces by giving off personality and character through their patterns or bold colors.
You can choose from many options, from traditional Persian styles to modern designs. You can choose from various colors and styles, such as classic reds and greens or more vibrant oranges and blues.
If you want to make a statement with your entryway rug, consider one with an interesting pattern or design.
Also Read: 10 Expert Tips for an All-White Living Room
Deck up the Walls with a Fresh Paint Job
If you have kids, consider painting a mural on the wall near their bedrooms. This will make them feel special and can be a simple way to add holiday cheer. You can even use stencils or paint pens to make it look like snowflakes or candy canes.
When you're done with the mural, hang it on the wall with some thumbtacks. This will make your kids feel like they have their own little gallery of art.
Final Word
Decorating your living room for the holidays can be a lot of fun. Celebrating the season with your family and friends is a great way. Hopefully, these ideas will help you start decorating your home uniquely that fits your style.