Rental apartments are a convenient option if you are looking at short-term accommodation or perhaps aren't able to secure lending to purchase your own home.
The downside of rentals, however, is that they are designed to appeal to everyone, so often have very bland décor. It's also usually the case with rentals that you are only allowed to make minimal changes without the consent of the landlord.
With this in mind, you have to get creative when it comes to adding personality to your rental property.
This article will explore some of the ways you can add a personal touch to an otherwise blank canvas.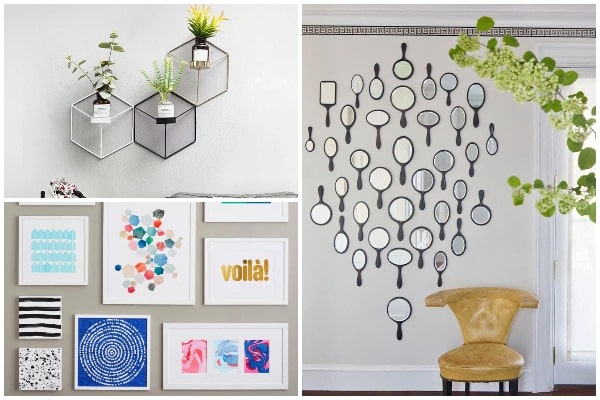 Soft Furnishings
Whilst colour is going to be limited on the walls, you can add a splash of colour via soft furnishings such as rugs, curtains, and cushions.
These items not only give you the basis for your colour scheme but also add warmth and a homely feel. 
You can also go a step beyond this and choose colours that evoke a certain emotion. For example, orange is known to create happiness and energy, as is yellow. Whereas pale blues and purples promote serenity and relaxation. 
This is why you would often use a calming colour in the bedroom, where you want to promote relaxation, and an energy-promoting colour in a home office where productivity is the order of the day. 
Art
Adding your own personal touch via art pieces is a wonderful way to add personality to a room. 
The great thing about art is that it goes beyond colour, you can add a touch of class or modern feel to a room simply by the kind of art that you choose to hang.
Art doesn't just have to be paintings either, you can also accessorise with sculptures and more unusual pieces.
Vinyl wall art is now also a popular option for many people, it often comes in the form of motivational quotes, which can be a lovely addition to a home office, but there are also graphics such as trees, floral, designs and more available in this versatile wall décor too. The only thing to consider is to be careful when it comes to removal, as if you remove it too quickly it can peel paint from the wall. 
Clocks
Wall clocks are great for any wall in your home and come in such a range of shapes and sizes that can add something special to a room. 
If you have very modern, industrial-type walls in your apartment, then consider a large clock with a metallic theme to keep in with that industrial splash. 
However, if you have vintage-looking apartments for rent in Raleigh, you can also play with shabby chic-style wall clocks. Another elegant option that you can try is omega wall clock.
Furniture
While some rental apartments are furnished, many are not, so you have the freedom to bring your own items or buy new pieces. Selecting the right furniture can be quite a challenge because it needs to fit in with your theme, add personality, and be functional/comfortable. That is quite a tall order.
Whilst you can do different themes in different rooms, try to stick with the same feel throughout a single space. For example, if you're home office is a modern, neutral space. Opt for modern art, plain (but your choice of colour) soft furnishings, and contemporary furniture. This will give the space energy.
Living in a rented apartment doesn't have to be all beige walls and neutral carpets. You can add your own stamp and personality through your accessories and furnishings. Keep one theme per room for a consistent look and feel. And most of all, have fun with it and get creative!