5 Garage Makeover Ideas To Try For 2022
If your home has a garage, you might have neglected its purpose. Hence, it's time to implement some changes. While it's a perfect place to park and protect your car from external conditions and elements, it can be used for many things other than a basic parking lot. 
Although the garage might not be the most favorite place for your family to spend time in, you can increase the frequency of having their lounge and chill in this secluded place. With some garage improvement ideas, you can turn your dull and plain-looking garage into an exciting place.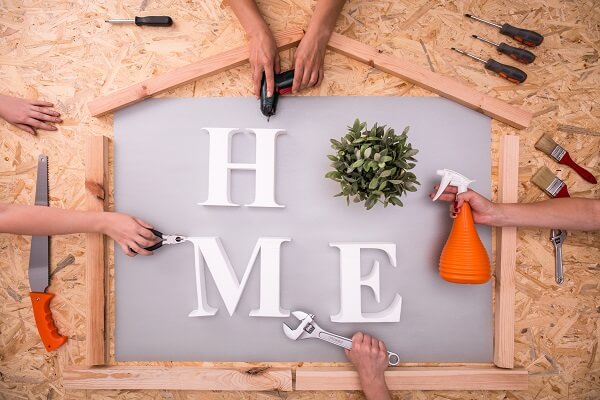 If you haven't decided on a garage makeover idea yet, read this article to know more.
Organize Your Garage Knick Knacks By Using Storage Solutions 
If your garage has an existing pile of clutter and stock goods, it's time to declutter and remove this rubbish first. You'll be surprised by how much space you actually can enjoy. It's time to hire professional rubbish removers, so they can help in getting rid of your old stuff that is no longer usable, sellable, or recyclable. 
Once you're done removing rubbish, you can start organizing by using storage solutions that are smart and space-saving. Stackable storage bins can help you manage everything and keep things easily accessible. There are many storage boxes, totes, pouches, and cabinets for your handyman goods, pet caring staff, and even your out-of-season clothes that you might still be able to use at some point. 
Utilizing the sidewalls of your garage more efficiently can be done with rolling shelves and sliding bypass units. When deciding on the best storage solution, it's vital to prioritize saving space. Modern shelves, racks, and stackable bins will provide maximum use without taking a lot of space in your garage. 
Organize Lawn And Gardening Equipment Using A Pallet 
Aside from a garage, you might be lucky enough to have a garden and a lawn in your home. Although it's somehow a given to maintain their upkeep. Hence, you'll need to use some garden tools and lawn equipment, and they might come with long handles. These lengthy tools could be tough to store in the garage, so it's best to incorporate the use of a wooden pallet. This acts as an organizer for your lawn and garden equipment. 
If you have an exposed wall stud in your garage or fence, you can easily attach a pallet to it. The key is to ensure that the pallets are secured safely and sturdily into the walls to accommodate the weight of the garden tools. This garage idea is quick and easy to execute and will make your garden tools more organized. The project should take about a few hours on your day off if you plan to do it all yourself. 
Upgrade The Garage Door 
One way to implement a quick do-over for your garage is to simply upgrade the door. Neither your curb appeal nor your home's resale value will benefit from an outdated, rusty, and worn-out door. It's high time to invest in a more elegant and modern garage door that comes with benefits and features. Depending on your budget and material preference, there are various garage door styles and contractors choose from.
If you want to make your home look more polished and elegant, you can replace your vinyl garage door with a wooden type. However, if you intend to use the same garage door you may just upgrade it.   You can go for fresh coats of paint, polishing, and varnish to make your door more appealing and mimic a brand-new look. 
Also Read: How to Choose the Right Residential Garage Door
Build A Gym In Your Garage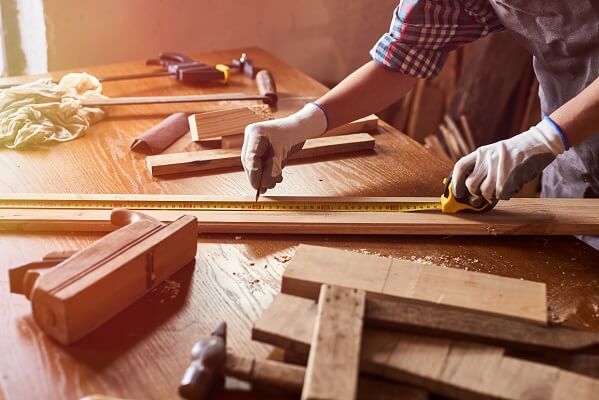 Exercise is a must, but many people avoid it for a million reasons. When you have your home gym, it sure is harder to create excuses not to sweat out regularly. Revamp your garage area and designate a place for your gym exercises and equipment.  
You can design a portion of the garage and change the floor into a rubber mat.  This can make your exercises more comfortable and safer for your legs and feet. Shock-absorbing flooring is always a wise investment to keep your joints healthy. Besides the flooring, you could also install some hooks to have storage spaces for your jump ropes, elastic bands, and other gym equipment tools.
Depending on your preferred exercises, you can design your home gym accordingly. Check out some inspirational home garage gyms online, and find which one you'd prefer to follow and use it as your reference. 
Turn Your Garage Into A Playroom 
Kids can have more freedom in a playroom that is converted from a garage. For instance, your living room doesn't have enough space for your toddlers to play with their bulky toys, or they can't ride around with their indoor bikes.  Thus, you can designate a playroom corner in the garage instead.
Children's play is a necessary activity for your children to maximize learning. If going to the park is not feasible, they should be able to enjoy playing in the garage. Design your garage playroom well enough so your children would love to spend more time in there. 
Build a Sanctuary for Relaxation
Adulting is hard. It sometimes makes you want to escape life, even for just a moment. If you share the same feeling, don't be ashamed. It's normal.
Every person needs privacy and a space to retreat, especially after a long hard week. It allows you to reenergize and prepare to face new challenges. Hence, a room solely for relaxation is a perfect idea.
One of the best things about space only for relaxing is that it has no definite structure and design. You can build it however you want. The critical element is that the style or theme is something you enjoy and gives you comfort.
For example, you can make a mini-golf course in your special room if you enjoy playing the sport. To begin, you'll need a fun golf simulator that fits your space and budget.
Conclusion 
The garage is the perfect place for your car to be protected from external elements, but there is a lot more potential use for it than just this. Execute some creative garage makeover ideas mentioned above and you can maximize your home space even more. Some garage makeover ideas won't break the bank, and you can even do it yourself.