Real estate is a viable investment for many. Not only does it help boost your financial portfolio, but it also grants you access to a steady source of income.
But before this, you need to do some research first and gain the right knowledge about the business. It's not a commitment you can take lightly, especially if you're looking to make it a profitable business.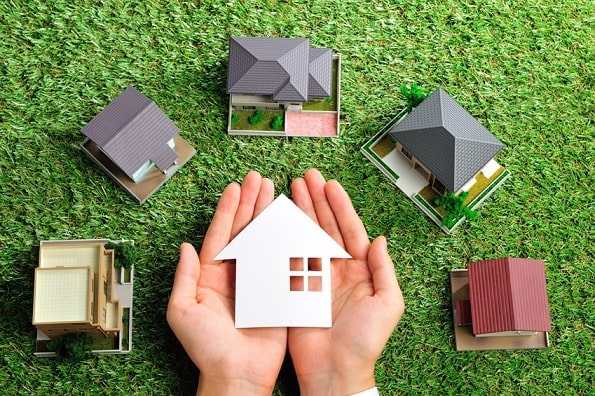 That said, to help you educate yourself about different aspects of the industry, this article will share five nuggets of wisdom experts and experienced landlords have found useful in making a rental property more profitable:
Have a plan
Any endeavour is better with a plan and buying a property – especially a rental – is no different.
The importance of advanced preparation cannot be stressed enough in investment properties. If it's your first time to enter this sector, creating a plan before making any significant move will help you avoid any major mistakes.
A real estate investment plan should include market research. Determining what type of people you want as your clientele will allow you to choose a more appropriate property to attract them.
You also need to gather data about the best locations to buy into, compute your gross income and investment budget, and consider any existing loans. It would also be best to seek advice from people with first-hand knowledge about the industry.
Watch your math
Before you dive into real estate offers and listings, you must first learn how to compute for the potential return on investment (ROI) you can get from the properties in the market.
For investors and property owners, ROI represents how well they were able to achieve their goals for this endeavour. In short, it helps measure their success.
ROI is essential for investments to be considered valuable. Otherwise, you'll only be giving your money away.
To make an informed choice, you first need to know how to determine the profit gains you'll get from it. The basic formula looks like this:
NET ROI =
(Gain on Investment – Operating Costs)
Cost of Investment
The idea is to subtract operating costs from the profit or gain and divide the result by the price of the property (represented above as the cost of investment). This should tell you the amount of return you'll get during the period covered in the computation, which is usually annually.
Take note that there may be slight changes in this computation for individual property owners. You must include how much you paid for the down payment, your mortgage payments, maintenance and repairs, upgrade costs, and service charges.
Also Read: 5 Guidelines for Safe Investment in Real Estate
Know how to spot the right neighbourhood
When purchasing a rental property, one thing you need to look at is the community it is situated in. This will greatly affect how well you can attract tenants and, ultimately, the return on your investment.
But what good is finding the right neighbourhood if you don't realise its value? Below are some of the things you should watch out for to determine whether it's a great community to invest in:
Renter Demographics Match
Remember the plan you created before looking for an investment property? It should contain market research about your chosen clientele.
Take this and compare it to the renter demographics on all the communities you visit while looking for a rental. Seasonal workforce, young professionals, college students, and people who frequently travel for work are continually looking for an excellent place to rent.
Proximity and Access to Amenities
Think about how close each rental property you're looking at is to amenities like public transportation terminals, grocery stores, hospitals, schools, restaurants, and shopping malls. You also need to look at the safety and crime rate in the area and access to places that cater to specific hobbies and interests.
Community Pulse
Listen to what other people are saying about the community. Ask residents already living there as well as landlords who have already invested in the community what they think are the benefits and drawbacks of the neighbourhood.
Are there any noisy establishments that may disturb tenants at night? Is there a bus station city in the area?
You also need to consider whether the community has a lot of rental properties. If there's too much competition, you may have a smaller chance of getting quality tenants to your investment property.
Steer clear of fixer-uppers
While properties that require minimal repairs cost more than fixer-uppers, real property investors are advised to steer clear of the latter.
The amount you will save from unexpected repairs and renovations for fixer-uppers is usually greater than the savings you may initially get from the price difference between the two types of properties.
Plus, a few minor repairs are to be expected and wouldn't cost much, but large-scale remodelling can add up too quickly.
So, choose properties that you can easily make more marketable with simple updates. Aside from small repairs, applying a fresh coat of paint for the home interior or performing a simple landscape upgrade should be enough to make it more appealing to potential tenants.
Market the neighbourhood, too
After purchasing your very first rental property, the next step is to promote it to potential renters. Since you made a plan and did some research, you probably already know the best ways to market your apartment or house for rent.
However, that isn't the only thing you should be advertising.
Keep in mind that renters don't just look at the actual building they would live in – they also consider the neighbourhood. You've done your part in choosing the best one you could find for your chosen market, so capitalise on your efforts by putting forward all the best things the community has to offer.
Is it near places renters frequent in (e.g., schools, workplaces, and entertainment centres)? Say so in the listing.
What about transportation-related features? Does it have a spacious parking area for tenants to use? Perhaps it's within walking distance to public transport?
The key is to mention every positive thing you can find about the rental property and the neighbourhood in your listing.
Make Smart Real Estate Investments
A smart investment is one made with careful consideration and thorough research beforehand. To ensure you only make wise real estate investments, keep in mind the nuggets of wisdom presented in this article.