Buying or selling a home is one of the most significant milestones in anyone's life. If you make a mistake in any of the procedures, you might end up with the wrong property or selling your home for a low price, which is not ideal. That's why working with a rental agent is essential, whether you're buying or selling a house.
It might be tough to know how to find the correct broker with an infinite number of agents and real estate organizations to select from in the market. Be sure to keep the following things in mind when deciding on a real estate agent. If you do this, you may rest assured that you make the best possible choice.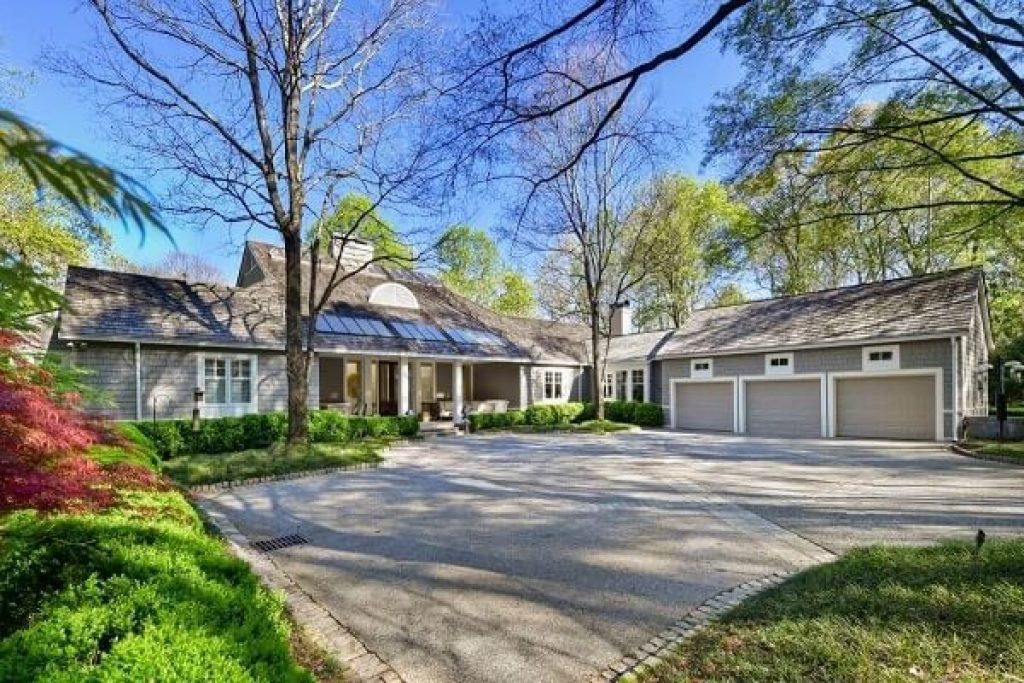 Market Knowledge
It is really important that your real estate agent has a proper education and that they know what they are doing. Also, they need to have a valid license for the state in which you want to buy or sell a house.
If you are looking to buy a house in Missouri they should have a real estate Missouri license.
When it comes to the real estate sector, you'll want someone who has a wide range of market knowledge. Real estate agents informed about the property they're selling are essential for promoting it to potential buyers.
For the best service, agents must fully understand the building, its attributes, surrounding area, and other comparable properties. When looking to buy a house, it's helpful to work with a broker who has successfully closed deals you're considering. They can assist you in making an informed selection based on their knowledge of current discounts and sought-after apartments.
For example, if you're looking to move to Portland, you'll want to connect with a Portland real estate agent who will be able to offer valuable insights and help you find your dream home and neighborhood.
Experience
When you're just starting out in the real estate industry, the process of purchasing or selling a property might be daunting. That's why an agent's experience is a critical consideration. The best agent to work with has been in business for a long time. With many years of experience providing real estate services, you can rest confident that an agent is a suitable fit for your transactions.
Remember that when buying or selling a property, it's not uncommon for you to face significant obstacles. That's why it's so important for you to make sure you're working with an experienced real estate professional. Make sure your realtor can deal with any complications that may arise in your real estate transaction.
An agent's level of expertise can only be ascertained via thorough investigation. For instance, how long a rental agent has been licensed tells you a lot about their expertise. The more time they have spent working in the field, the more likely they are to handle challenging situations.
Detail-Oriented
Look for a rental agent ready to help you with board packages, walkthroughs, and any questions that arise before and after the deal has closed. If you're looking for a place to live, you want someone who can offer you a comprehensive record of all the apartments you've visited, as well as an assessment of each one.
It is important to know what other houses in the neighborhood are selling for so that your broker can help you come up with a solid, reasonable, and fair offer when it is time to make a bid.
Also Read: What to Know When Buying Denton Real Estate
Proficiency in Communication
The agent's ability to communicate must be top-notch. They should successfully convince you to cooperate with him because of his persuasion. A smart negotiator is an asset in securing a decent bargain on your new house.
In addition, the rental agent should have a certain level of professionalism. Bear in mind that you are ultimately responsible for making all choices, and the agent should accept your authority regardless of their views. An agent's job is to keep you grounded in facts at all times.
Honesty
Finding an honest broker is a critical characteristic to search for and one of the most difficult to come by. One of the most reliable ways to find an experienced real estate broker is through recommendations from people you already know and respect.
The ability to deal with a trustworthy broker who will always give their customers honest advice and assistance when buying or selling property is a highly desirable quality for many clients considering the procedure, especially for the first time.
Shows Effort
You're looking for a broker that will work tirelessly on your behalf and never stop trying. Selling your house in a down market requires a buyer who will not give up on the property until the transaction is completed. Deals fall through all the time, and many novice brokers lose hope and give up. Resilience and tenacity are therefore essential.
Even the most experienced and successful real estate brokers can lose their confidence and passion if they believe the property will not sell. If you can locate someone with the drive to finish the project, they will not stop until it is done. Effective brokers use their network, make calls, and send emails to colleague brokers and property owners to ensure their customers get what they want.
Reputation
Another element to take into account is the agent's reputation. Referrals from friends or coworkers who have used the service before are a wonderful way to find reputable agents. Ensure to check out impartial evaluations from prior customers of the real estate firm you're considering before making a final decision.
A rental agent with a good track record is the one to go with for your real estate needs. Clients' feedback is the best way to tell if an agent is good in the real estate sector. If you want to learn about a real estate agent's reputation, you should read testimonials from previous clients. In most cases, the reviews of previous customers will be seen on the agent's website. It is imperative that you only work with agents with a proven track record of success.
Final Thoughts
It's not easy to buy or sell real estate on your own. That's why having a real estate professional to guide you through the process is vital.
Finding a broker who boasts all of the attributes mentioned above is nearly impossible. If you're buying or selling, make a list of your top goals and use it as a reference when meeting with your next broker to assist in your decision-making process and know what questions to ask. This way, you can be certain that the procedure will be worthwhile and you will find the ideal dealer for your home sale or purchase.