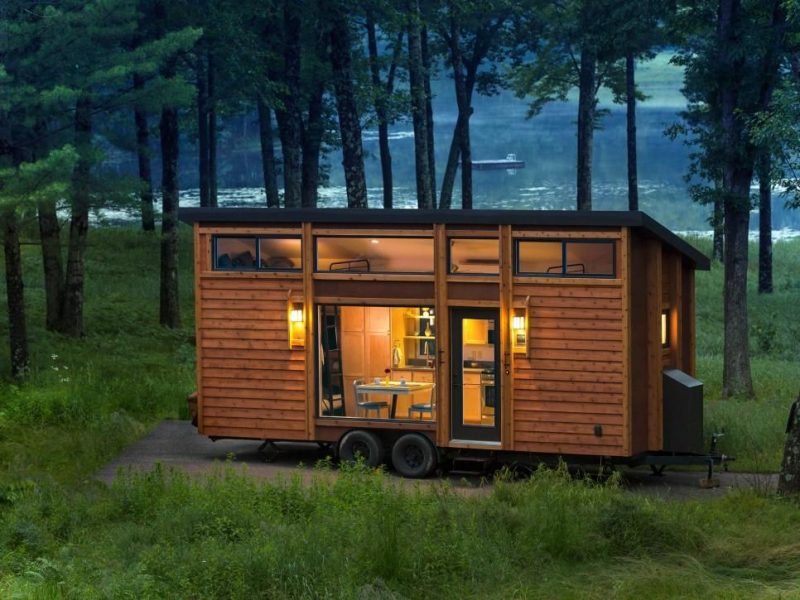 What is a mobile home park?
A mobile home park, caravan park, or trailer park is a permanent or temporary area occupied by several mobile homes. The homes are manufactured and can therefore be moved from place to place.
As a mobile home park investor, you may have ownership of only the land area, such that people pay you to have a space to set their mobile homes. You could also own both the land and the mobile homes therein. In either case, rent from several occupants will go into your account.
Mobile home parks have gradually become an attractive investment opportunity because of the growing demand for prefabricated structures. Notably, about 5.6% of the US population (17.7 million people) currently live in mobile homes. Of course, you probably have noticed quite some mobile homes in your city. 
Why invest in mobile home parks?
Investing in mobile home parks has the advantage of low acquisition cost, tax efficiency, and stable cash flow. We've outlined some of these below.
Mobile homes and trailer parks are relatively inexpensive
Mobile homes are not as expensive as traditionally constructed real estate. So it's very much affordable for low-budget investors.
Also Read: 12 Beautiful Tiny House On Wheel Exterior View
Increasing demand
As American families experience increasing financial pressure, they are moving to mobile home parks because of the lower cost. This makes mobile home parks a good investment opportunity because as demand increases year to year, so will the price, and so will your return on investment.
Lower supply
Due to zoning regulations, trailer parks cannot be built in some areas. The lower supply rate will further drive the cost and returns on investment.
Stable cash flow
The cash flow from mobile home parks is on an uptrend and will continue to rise in the coming years, giving investors a feeling of safety.
Tax efficiency
One of the advantages of mobile home parks is their tax efficiency. The greater part of the purchase price is usually allocated to developing roads and underground utilities. These things depreciate over an accelerated 15-year time frame compared to the 27.5 years for residential real estate.
However, like most things, mobile home parks also come with their downsides.
What are the disadvantages of investing in trailer parks?
One of the greatest challenges of mobile home parks is their frequent need for repairs. Things break frequently, or else they would require an upgrade. Plumbing and sewage are just to name a few.
In addition, it's costly to convey a mobile home to the park. This may seem like an unworthy challenge compared to the cost of building a home. But risks, including breakage en-route, sometimes happen.
Not to worry, if the burden of owning a park becomes too much to bear, you can always sell it. A mobile home park sale can be a great way to recoup your capital plus returns and invest them into other available opportunities.
Bottom line
The mobile home park is a good investment opportunity for even mid-range investors looking to grow their portfolios. But it also has its unavoidable shortcomings.
Notwithstanding, you could decide to grow your wealth through a mobile home park, sell it, and then go into actual real estate.