Damac Hills is a beautiful area with quite fascinating buildings and real estate opportunities. This article will discuss whether it is a successful investment to invest money into any property in Damac Hills. Read on to discover seven solid reasons why purchasing a villa and other properties in Damac Hills is fruitful.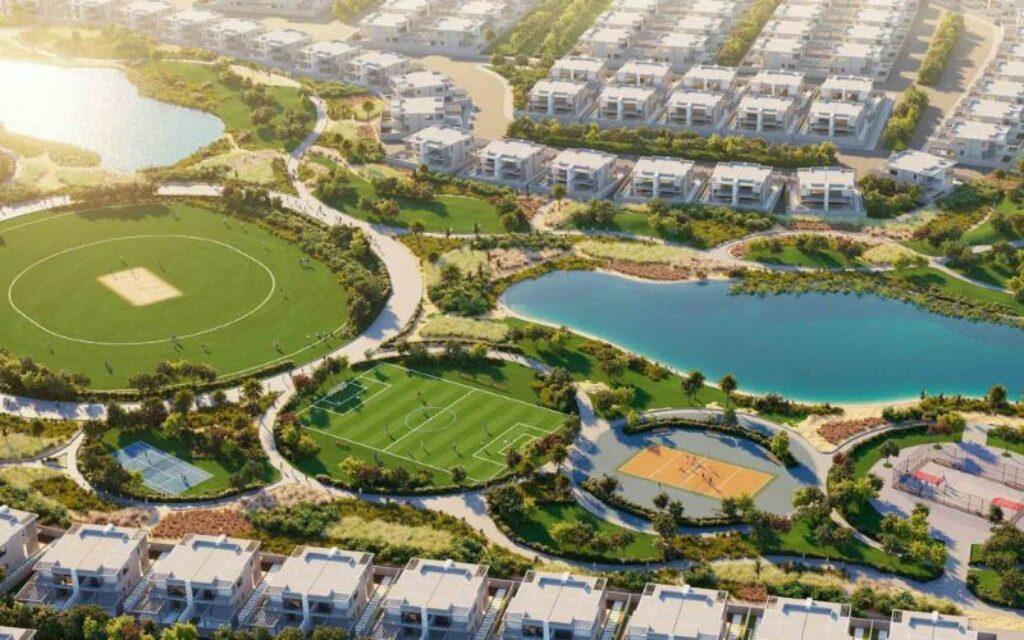 Damac Hills is popular: Those who have experienced the UAE will understand that fame and popularity cannot be underestimated in real estate. If an area is not properly positioned, real estate may suffer and deplete in such a place. Positioning determines who will be attracted to a place, the number of persons that frequent the location, and invariably, the returns on investment will be gathered over time. The Damac Hills are popular and well-promoted in the media, which is why it will be profitable to invest or own a property there.
Damac Hills have an exquisite set of villas: According to Emirates.Estate you can find some of the most exquisite sets of villas in the Damac Hills. These are premium category housing built with contemporary technologies and designed according to international standards. These villas have classic chandeliers and artwork on the walls that allure visitors. More so, the villas frequently come decorated and fitted with all the necessary furniture.
Damac Hills is an active place: The Damac Hills is never asleep. As the set of workers and family men return home from work, some others are decorating the streets of hubs and pubs, and others are enjoying the evening breeze in one of the bluish-clean pools of the mansions. Damac Hills is always alive, and that adds vigor to the lives of those who reside there. When a place is that lively, people spend money 24/7 on the leisure and pleasures they fancy, and guess who's making the money they spend? The homeowners, the investors, the service providers, the sellers, etc.
Damac Hills is not too expensive to live in: Another reason why Properties for sale in Damac Hills quickly run out of stock is that people have realized that living there will not cost much. Properties here are too exotic for the price. That is a giving, and there are many alternative transportation avenues and a metro station that is easily accessible to residents. Of course, everyone wants luxury, but wouldn't it be better if we got it at a cost that does not cause the pocket to sink? As far as Dubai is concerned, Damac Hills is one of the nicest and most reasonably priced corners.
Properties on the Damac Hills are reliable: The Damac Group has a reputation that holds salt in Dubai real estate. Thankfully, they did not fail in their properties on the Damac Hills. The buildings are solid, built in an aesthetic pattern and look exotic from the outside. There is a guarantee that these will stand the test of time. What's more profitable than an assurance that you get long-lasting value for your property? This is another reason why buying property in Damac Hills is a profitable investment.
Dubai real estate is rich and booming: last but not the least, it is fruitful to buy property in the Damac Hills because the forecast for property in the area is at an all-time high. Dubai is set for impressive growth in real estate, and being one of the top most desirable locations/ communities, Damac Hills will not be left behind. In fact, the Damac Hills is set to be one of the fastest-growing locations in Dubai, and investors will invariably benefit from the real estate surge.
A diverse community with guaranteed ROI: before purchasing, you may wish to check out the profitability recorded in the past in Damac Hills. Research shows that it cannot go less than a minimum of 6% for commercial purposes. With this track record, it is hard to overlook the area when considering places to invest in Dubai.
Conclusion
After reading the information above, you may probably conclude that buying property on the Damac Hills is a wise investment. Through a lease or as a rise in value in a transfer of title to the property, you are probably going to make a reasonable profit. 
If you're thinking about moving to Dubai, use the platform to find the ideal home option. The aggregator provides all kinds of real estate deals, including residential and commercial properties.