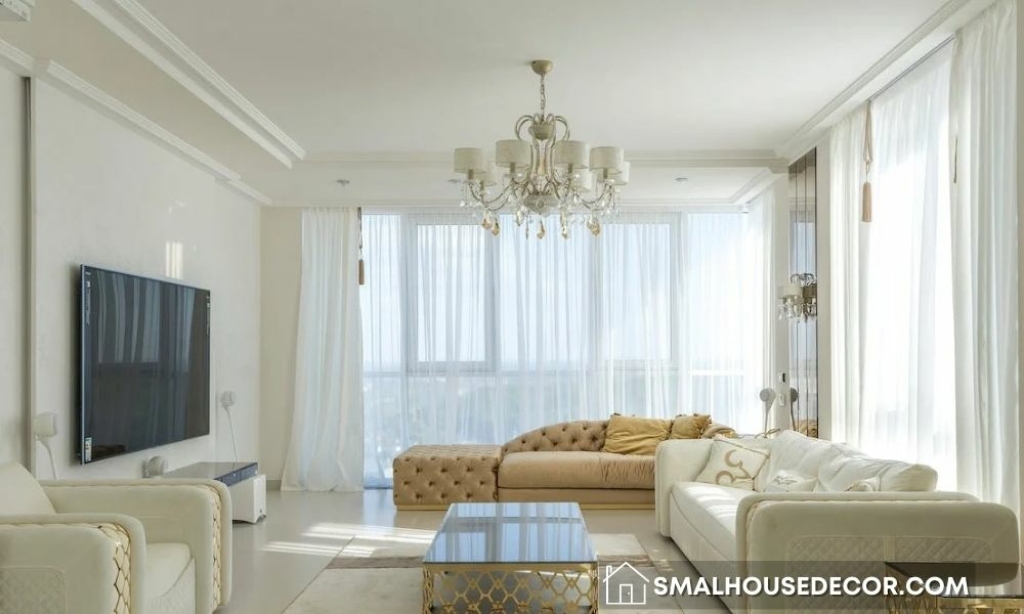 Have you ever looked at the stunning interior of a luxury hotel or celebrity home and thought, "I wish my home looked like that"? It's easy to assume that creating a high-end look in your home is out of reach, given the potentially exorbitant costs.
However, the truth is that there are many ways to make your home look expensive without breaking the bank. With creativity, resourcefulness, and some insider design tips, you can transform your living space into a luxurious haven that reflects your style and tastes. So, are you ready to upgrade your home's appearance without emptying your wallet? Let us get started!
Decluttering and Organizing: The First Step to a Luxurious Home
Are you tired of coming home to a cluttered, disorganized space? Do you feel like your home lacks the luxurious feel you desire? If so, it is time to take the first step towards a more elegant and sophisticated home: decluttering and organizing.
Decluttering may sound more exciting, but it's essential to creating a high-end look in your home. Start by getting rid of anything that doesn't serve a purpose or bring you joy. Once you've pared down your belongings, it's time to organize what's left. Invest in stylish storage solutions like baskets, shelves, and bins to keep everything in its place.
Pay Attention to Details: How Small Touches Can Make a Big Impact
Paying attention to details is important when giving your home an expensive look. Little touches can significantly impact and create a cohesive and luxurious feel throughout your space. But where do you start? First things first, make sure your upholstery and carpets are looking their best.
That's where carpet steam cleaning experts come in handy! Once the existing fabrics are looking and smelling fresh, focus on making small but significant changes, like adding decorative pillows, throws, and a stylish rug. Furthermore, consider updating your light switch plates, adding a unique vase or sculpture, and swapping out your old door handles for something more elegant. Remember never to underestimate the power of small touches to elevate your home's overall look and feel.
Also Read: Beautiful Details That Will Make A Big Change In Your House
The Power of Paint: How Colour Can Transform Your Space?
Are you tired of your dull and uninspired home decor? Well, it is time to channel your inner artist and unleash the power of paint! A fresh coat of paint can transform any room and doesn't have to break the bank.
Choosing the right color scheme is key to creating a calming retreat or a vibrant entertainment space. From classic neutrals to bold statement shades, the possibilities are endless. Plus, painting is a fun DIY project that anyone can tackle. So grab a brush and prepare to add some color and personality to your space!
Upgrade Your Lighting: Simple Tricks to Add Elegance and Warmth
Lighting is one of the most important aspects of any room. Not only does it provide illumination, but it can also set the tone for your home's overall style. If you want to give your home a new and expensive look, upgrading your lighting is a great place to start. But don't worry; you don't have to break the bank to achieve a luxurious feel.
Simple tricks like adding dimmer switches, layering lighting sources, and using warm bulbs can make a big difference. Plus, you can have some fun with it by choosing unique fixtures or adding statement lamps. So let's shed some light on upgrading your lighting and adding elegance and warmth to your home!
Embrace Natural Materials: Incorporating Wood, Stone, and Metal into Your Décor
If you want to give your home an expensive look, one wonderful way to achieve it is by incorporating natural materials into your decor. Materials like wood, stone, and metal add warmth, texture, and depth to a room, making it feel more inviting and luxurious. Meanwhile, metal fixtures and accents add a touch of industrial charm, perfect for those who love a modern, edgy aesthetic.
Mix and match materials too! Combining different textures and colors can create a unique, personalized look that is all your own. Incorporating natural materials into your decor is a surefire way to make your home look and feel more expensive.
The Art of Layering: Combining Textures and Patterns for a High-End Look
For creating a high-end look in your home, layering is key. But how do you achieve that perfect combination of textures and patterns without looking like a hot mess? First, start with a neutral base, such as a white sofa or beige walls, and then add layers of different materials, like a soft wool throw, a plush velvet pillow, and a textured rug. Feel free to mix and match patterns, too!
A classic stripe can look great with a bold floral or geometric print. And remember, it's all about balance – if you have a lot of texture, keep the patterns more subdued. With a little practice, you'll be a layering pro in no time!
Focus on Your Entryway: Setting the Tone for Your Home's Style
Your entryway is the first thing guests see when they enter your home, so making a good impression is important. But it is not just about impressing your guests – a well-designed entryway can also set the tone for your home's overall style.
So, how can you create a welcoming and stylish entryway without breaking the bank? Start by decluttering and organizing the space, then add functional yet decorative pieces like a mirror, a console table, or a statement rug.
Remember lighting – a well-lit entryway can make all the difference. And finally, add some personal touches like artwork or family photos to make the space your own. With these simple tips, your entryway will reflect your style and personality and set the tone for your home.
Don't Forget About Your Outdoor Space: Creating a Luxurious Oasis in Your Backyard
Do not let your backyard go to waste! Your outdoor space is an extension of your home, and with a little effort, it can become a luxurious oasis that you and your loved ones can enjoy all year round.
Start by thinking about how you want to use the space – do you want to create a cozy seating area for reading and relaxing or a dining area for entertaining guests? Add comfortable furniture, string up fairy lights, or install outdoor speakers to create an inviting ambiance.
Remember plants and greenery – they can add color, texture, and a sense of serenity to your outdoor space. With a few simple additions, your backyard can become your private paradise!
Conclusion 
Creating a luxurious home does not have to cost a fortune. You can transform your living space into a high-end retreat with creativity, effort, and attention to detail. Whether decluttering and organizing, upgrading your lighting, or adding statement pieces, the key is to focus on the details that make a big impact.
Remember to embrace natural materials, experiment with color and texture, and pay attention to the small touches that can make all the difference. So why not take inspiration from these tips and give your home a new, expensive look today? Your dream home might be just a few simple changes away!