As a homeowner, it's always fun to explore new ways of sprucing up your house. Whether you're looking for small changes that can make a big impact, or just have the occasional itch to update something in your home with minimal effort, there are lots of different options available.
One great option is adding beautiful details as an easy way to instantly upgrade your house. In this blog post, we'll take a look at ways that some well-considered details can really add value and character while creating aesthetic appeal — without too much effort! Read on to discover all kinds of fabulous ideas perfect for homeowners interested in enhancing their space.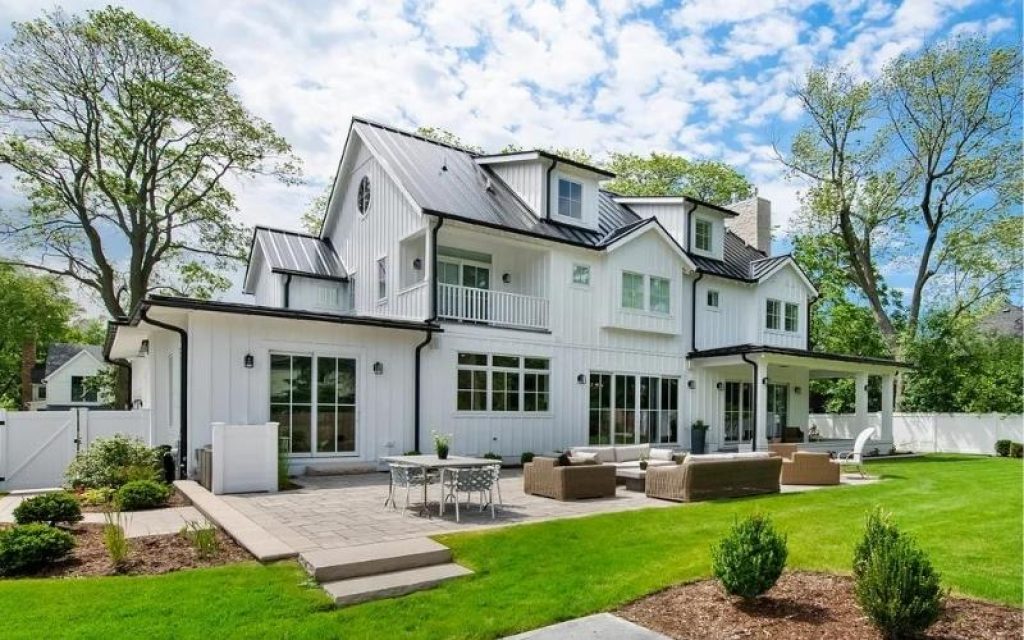 Start with the Floors – Change Outdated Carpet and Consider Installing Hardwood Flooring
If you're looking to make a substantial change to your house, starting with the floors is an excellent place to begin. Outdated carpets with unpleasant colors or patterns can be easily swapped out for something much more modern and sleek. Hardwood floors can be a beautiful addition to any room, adding warmth and classic charm.
It's worth exploring the various options available that could best fit the style of your home, such as pre-finished or unfinished boards, engineered hardwoods, or luxury vinyl planks that look like wood. Doing so will certainly make a significant change in your house, allowing it to shine with timeless elegance.
Install New Window Coverings to Freshen Up the Room
Adding window coverings is one of the simplest ways to breathe new life into a room. Whether it's softwood shutters, woven grass shades, or linen curtains in beautiful colors, there is something for any style or budget. If you are looking for eye-catching sheer curtains you should take a look at the curtains in Mornington Peninsula, the perfect balance between airy and elegant. Not only do window coverings bring beauty to the room, but they also provide plenty of functionality by blocking out the sun's glare and keeping your home a bit cooler in the summer months.
Depending on what you go for, you can craft a more rustic feel with wooden designs, lend sophistication with intricate draperies and trims, or add an alluring touch of luxury with heavier fabrics and traditional silhouettes – the possibilities are truly endless. And you don't need to worry about having to replace all the window treatments around your home – just changing up one room can make a huge difference in how the entire space looks and feels. All that remains is deciding what type of window treatments match your desired look!
Also Read: 12 Black Gutters on House Ideas: Make Your House Stand Out!
Update Your Lighting Fixtures to Enhance the Ambience of the Space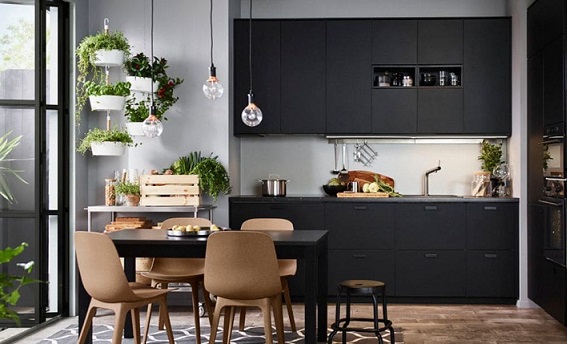 Changing the lighting fixtures in your home can have a huge impact on how a room looks and feels. With just a simple switch to an updated light fixture, you can move from dull and drab to bright and inviting. Daring to introduce bold designs such as wall sconces, modern chandeliers, and creative pendant lights will create an individualized atmosphere that is reflective of your personal style.
In addition to creating a great ambiance, the right lighting fixtures can also be used as an effective way to highlight features such as artwork or architectural details, making them stand out and allowing your style to truly shine. Don't be afraid to experiment with various designs – you might just find that some of these bolder options are exactly what your house needs!
Paint Your Walls a Fresh Color to Create an Inviting Atmosphere
One of the best and most affordable ways to update a room is to give it a fresh, new coat of paint. A brightly-colored wall can create an atmosphere that's both tranquil and energizing – just the perfect combination for creating a space that's inviting, warm, and cozy.
Paint also allows you to express creativity in color choice, and texture, even with personalized details like using painter's tape to make chevrons or stripes. When planning your paint job don't forget about trim, as clean white lines often provide the perfect detail for any of your original color choices. So go ahead and choose a shade of paint that speaks to your spirit, moves you, energizes you, and makes you smile – then whip out those rollers and move your walls from blah to beautiful!
Replace Old Furniture Pieces with Modern Versions to Give Your Home a Contemporary Edge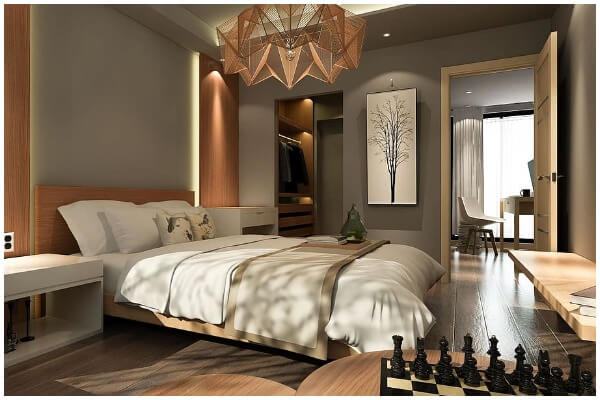 Ready to jump on the modern decor bandwagon? Updating the furniture pieces in your home is a great way to give it a contemporary edge and make a big impact. Modern furniture can come in all shapes and sizes, from statement pieces like sectionals and accent chairs to more subtle solutions like changing out bookcases or reconfiguring media consoles. You don't need to go crazy—even swapping out a few pieces here and there will bring new life into any room. Plus, you'll enjoy all the fresh styles you'll be bringing into your space!
Add Statement Artwork to Make a Dramatic Impact in Any Room
Statement art is a simple way to add color, texture, and visual interest to almost any room in your house. It can make a dramatic impact by drawing the eye with its boldness and beauty. Whether you opt for a large-scale abstract painting or whimsical line drawings printed on canvas, statement artwork can liven up even the darkest corners of your home.
Both modern and classic looks can be achieved depending on the style of the artwork so you can choose something that best compliments your unique taste and style. With such an array of options available, statement art is a great choice for giving any space in your home a much-needed spark of life.
Making a few simple changes can instantly give any room in the house a facelift. Updating flooring, window coverings, lighting fixtures, painting walls, and replacing outdated furniture with modern pieces all make for great options- but don't forget about the small yet impactful additions as well such as added artwork. All of these elements together can transform your living space from dull to dynamic in no time. With just a little effort and planning you can have a beautiful home that you and your family can enjoy for years to come!