There are many AC models out there, and it can be hard for you to choose the suitable one for your home. Well, you will need to consider factors such as cooling capacity, price, and energy efficiency before you commit to the model of your choice. This article will tell you more about buying the right one! We will give you a comprehensive guide to buying the proper AC for your home.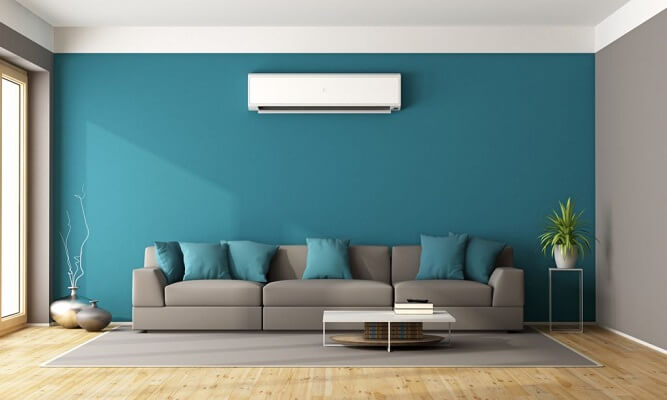 Check your home electrical system
Air conditioners are more powerful than most electrical appliances in your household. You must assess your home electrical system and determine whether it will support your AC with the power it needs. 
Consider the size of the room 
Ensure the AC you select is appropriate for the size of your room. Choosing a small air conditioner will make your utility bills skyrocket as it consumes more power to cool the room. On the other hand, an air conditioner that is too big will create uneven hot and cold pockets. 
Ensure the AC is energy efficient 
Ensure the AC model you buy contains an energy label known as EER. This rating will inform you how efficient your air conditioner is not to spend a fortune on utility bills. Always opt for an AC with higher star ratings that consume less power. Copper coils are a better option than aluminum coils as they are more resistant to corrosion and cool the room faster, therefore consuming less power. 
Also Read: What Is Energy Efficiency? 7 Ways Your Home Could Be More Efficient
Think about the installation 
Your AC will serve you well only if it is installed correctly. Window ACs are designed to be installed on the windows, while split ACs have one indoor and another outdoor compressor unit for better airflow. Ensure that your AC is installed by professionals who will leave no room for mistakes. 
Consider the noise level 
You wouldn't want to invest in an AC that is so noisy it keeps you or your neighbors up at night. Check the product specifications of each model you are interested in for the noise level of operation. It would be best to select a quiet air conditioner window unit with a noise level. It will be good for your comfort, especially at night. 
Factor in your safety 
Invest in an air conditioner with safety features such as the ability to disconnect in the event of overpressure. Ensure you keep combustible items such as curtains away from air conditioners if a fire starts and spreads throughout your home. A metal casing should protect the circuit box of your AC. 
Keep in mind the maintenance 
Select an AC whose air filters are easily accessible. Ensure you change and wash the air filters regularly to keep your AC in good condition, purify the air, and help you save up to 10% in utility bills. Clean any dust particles and dirt that accumulate at the back. 
Also Read: Top 5 Ways To Use And Maintain Your HVAC System
Wrap up 
Now that you know what to look for in an AC, you are now ready to purchase an AC within your budget. An air conditioner is a worthwhile investment that will improve the quality of your life and that of your loved ones. Do your due diligence and pick the right one.