Carpets are among the dirtiest parts of the flooring that require regular cleaning. However, most families prefer to clean carpets every six months to cut the expenses. But, according to professional cleaners, carpet maintenance is vital to extend its lifespan. Create a routine when to spot clean carpets and a schedule for deep cleansing.
Spot cleaning works by removing any visible dirt on the carpet. It could be pet hair and dust that does not require washing the carpet. While deep cleaning is to be performed by expert cleaners using different tools to deliver the best possible result.
Did you know that cleaning your carpets could bring a lot of health benefits? Read on this post to see your possible gains if you choose to clean carpets frequently.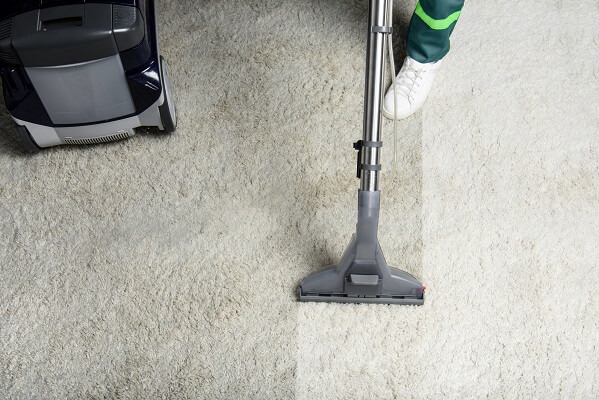 How Does Professional Carpet Cleaning Work?
Professional carpet cleaning can be costlier than doing it yourself. It is made up of expert cleaners with knowledge of a variety of cleaning tools and products to lengthen the life of your carpets. They can eliminate even the microscopic particles on the carpet that will soon benefit your health.
There are different methods used for carpet cleaning. Each one guarantees good results that will last long. The choice of method depends on how much dirt shall be removed from the flooring. All of the carpet cleaning techniques are available for residential and commercial environments.
The first method is steam carpet cleaning. It uses extreme heat to eliminate dirt on the carpet. It is most suitable for all carpet types with the help of experts. Vacuum equipment plays an important role in this cleaning method to ensure no residue of dust and dirt is left behind.
On the other hand, dry cleaning is recommended for commercial uses. The cleaners will leave the flooring dry right after the cleaning process. There will be less liquid but rather a dry compound is applied to the carpet. It aims to loosen dirt and microbes with a dry treatment which is better than water and shampoo combined.
Also Read: Are Entrance Matting Carpet Important?
Benefits of Hiring Professional Carpet Cleaners
Everyone knows how carpet cleaning works which is to make the flooring look good. There is more that you should know about hiring a carpet cleaner that is in connection with your wellbeing.
Many homeowners suffer from asthma and other health complications caused by an unhygienic carpet. If you are still in doubt, here are the benefits when you choose to hire a carpet cleaner:
Dust Mites Exist No More
Dust mites are small particles that could exist in every home. It is difficult to see and can cause allergies and other skin irritations. Therefore, killing dust mites is necessary to breathe healthier air indoors.
The most effective way to eliminate dust mites is through steam cleaning. Such particles can be removed by high temperature once and for all. Simply washing the carpet won't help but with the right people and cleaning tools, you can expect a dust-free carpet.
Eases Respiratory Problems
The most common cause of respiratory diseases is an unclean environment, including carpets that are not cleaned regularly. It will develop molds which can lead to health risks if no action is taken immediately.
Mold buildup happens when the carpet is soaked with liquid for a long time. It shall penetrate the carpet's fiber making it more difficult to wash away. Thus, the best way to eliminate mold is by using a dry solution to absorb moisture. It also prevents the growth of a new set of mold and bacteria in the long run.
Eliminates Many Forms of Pollutants
One more thing that may put your health at risk is the thing called trapped pollutants. If you own a pet at home, there is a huge chance of pollutants residing on the flooring. Examples are pet dander that is dangerous to humans and other home pets. This can contaminate the area releasing toxic gases which may affect your health.
The best solution for trapped pollutants is to deep cleanse your carpet. Find a shampoo formula that is ideal for all carpet types or hire expert cleaners to do the job for you.
Also Read: 7 Factors to Consider When Hiring Carpet Cleaning Companies
Finding a Reputable Carpet Cleaner
Cleaning carpets by yourself can be a hassle. It takes a lot of time and effort to achieve the best outcome. Nonetheless, Canning Vale carpet cleaners are available to help homeowners clean the flooring with the right methods and tools. They aim to enhance air quality by eliminating pollutants and molds trapped on the carpets. The cleaning process is backed with amazing equipment and detergents to deliver your desired results.
Get in touch with the staff to enable them to meet your needs and budget. Check out the other services which are accessible around Perth. 
Related: Different Kinds of Carpet Stains and How to Remove Them
Final Thoughts
To sum it all up, carpet cleaning is a must-have routine at every home. It is always neglected by many households as dirt and dust can be invisible. Nevertheless, these particles are dangerous to your health if being ignored. Asthma, sleep apnea, and allergies are just a few examples of health risks caused by unclean carpets.
The experts have to share some ways to eliminate bacteria on your flooring. Most people prefer the dry cleaning method to use the carpet right after removing the dirt and molds. It demands a special solution that only professional cleaners know. This cleaning method has to eliminate dirt, dust, molds, and other pollutants.