Are Entrance Matting Carpet Important?
It's said that one of the best business practices out there is to appreciate the importance of having good entrance mats. This makes total sense as you only get one opportunity to make an excellent and lasting impression on your guests. These mats aren't only good at making a visual impact, they're also believed to be ideal for controlling the amount of dirt brought in from outdoors.  
An entrance matting system can sometimes be an afterthought in terms of interior design plans. However, they can add a lasting aesthetic value to a place while ensuring the cleanliness of an entrance space. It's believed that many businesses consider having a carpet system as one of the most significant investments in ensuring smooth, day-to-day operations. 
Read on to find out the different advantages of a good entrance matting carpet system.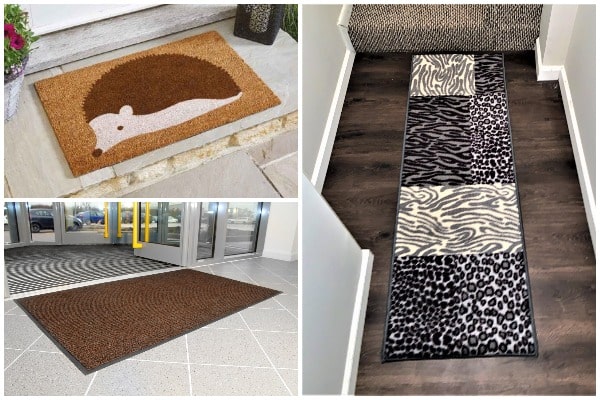 Protects The Floors And Surfaces 
Stains, scratches, and other problems can occur when dirt and dust accumulate on flooring surfaces. Heavy duty entrance matting carpet protects the surface of the floor from messy spills and abrasion. It's significantly less costly to replace a mat than to replace a carpet or a floor. 
It's said that a large chunk of dirt entering a building, more than 80% of debris, can easily be reduced with a good entrance mat. Carpets can then be cleaned less often which protects their material integrity. 
Make sure you choose a non-slip mat and one that holds moisture. A long entrance mat will take out most of the dirt people drop from their footwear upon entry. Soil stays on the mat longer and is less likely to be brought inside. On the other hand, short mats aren't very effective because of their size that greatly limits the amount of soil removed from your shoes. 
Important For Health And Safety
An effective matting system makes a workplace more secure and reduces the potential risks of slides and fall mishaps. Keep an eye out for inferior quality mats with curling edges and ones that slide on the floor, as this can result in a hazard, reducing safety. 
Different substances such as dirt, moisture, dangerous particles, and other pollutants can be found on the shoe's soles. An adequately installed matting entrance system will assist in reducing people's exposure to these materials. If left unchecked, guests are exposed to these hazards that can cost them a staggering hospital bill. Incurred medical costs, lost time at work, and workers' compensation could soar as high as $40,000 for a single incident. 
Saves On Cleaning Costs 
You should consider putting a mat directly on the floor, with beveled edges on all sides, at your building's entrance to cut down on maintenance expenses.  
Hiring carpet cleaning companies is essential if a business doesn't have dedicated in-house personnel focused solely on keeping the upkeep of a building's carpets. But did you know that selecting a high-quality mat can reduce the times you will avail outside cleaning services? This makes a huge difference in any organization's expenditure. 
Typically, the more mats you use, the better. Having more can greatly help in absorbing moisture and trapping dust. By eliminating dirt on carpets and preventing abrasive debris from scraping smooth floors, entrance mats can also increase the longevity of interior floor finishes.
Aesthetic Purposes  
The first thing people see when entering a building is the entrance mat. Its interiors set the atmosphere. Facilities spend thousands on decorating and designing. The entryway mat is the first thing guests appreciate and notice when entering a given facility. Mats can be customized with logos or color schemes that accentuate both the aesthetics and reflect the business' identity.  
A great mat can make customers feel that they're being treated as a special guest. Sometimes, the smallest of details can produce a large effect nobody can deny. 
Variety Of Selections Matched To Your Needs
Several designs and materials are available used on entrance mats to meet your facility's unique requirements, grounds, and environment. Different types such as metal mats, rubber mats, carpet, vinyl mats, and nylon mats are available to suit any purpose. Additionally, they can all be made from recycled material or plastic mats. You can even refer to a variety of Feng Shui guidelines to select the best entry rug. 
Also Read: 5 Top Benefits of Vinyl Siding Installation for Your Home
Final Thoughts 
In conclusion, entrance matting is an integral part of any building's moisture control and asset protection measures. It protects interior floors from dirt and moisture by scraping off the dirt and storing it in the bi-level construction mat.
This reduces the chance of the dirt tracking further into the building and causing additional costs, trip and fall hazards, and damage to floor surfaces. Protecting your investment and maximizing its aesthetic appeal requires proper installation and maintenance.